Super Bowl Narratives to Monitor this Week: How Healthy Will KC Receivers Be?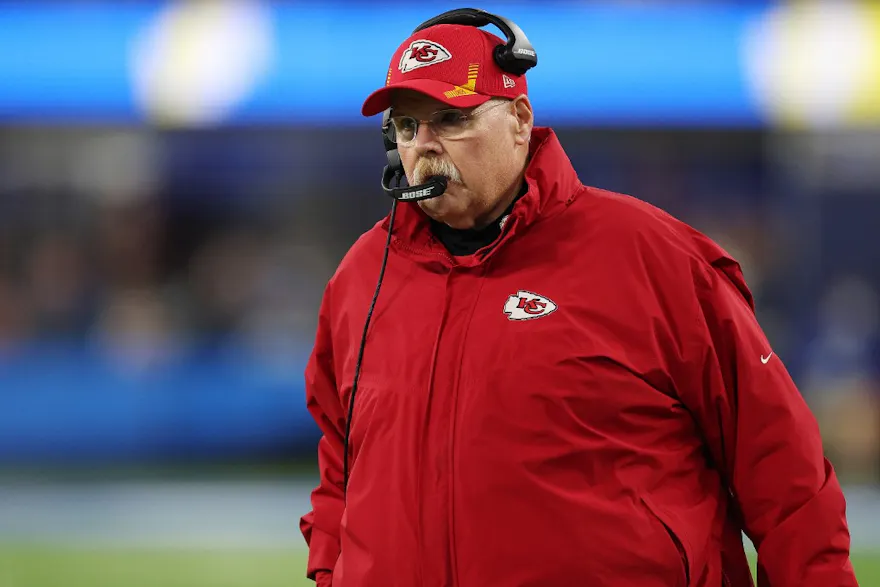 From the health of the Kansas City Chiefs wide receivers to Andy Reid's coaching philosophy, there are a handful of prominent Super Bowl narratives for bettors to consider before making their Super Bowl picks.
Super Bowl week is officially upon us. For bettors, there is no sporting event on the annual calendar that rivals the NFL's championship game. This year is no exception, as there are countless ways to bet on Sunday's Super Bowl 57 matchup between the Kansas City Chiefs and Philadelphia Eagles.
As with any other sporting event, there are a number of key storylines, narratives, and elements to consider when handicapping the Super Bowl. Of course, the magnitude of the game itself will lead to a number of narratives being over-exaggerated while others fall might by the wayside.
Bettors aiming to conduct a thorough and proper assessment of the matchup will need to be selective regarding what storylines are important and thus worth monitoring in the lead-up to kickoff. With this in mind, here are three Super Bowl narratives that merit strong consideration throughout the week leading up to the game.
Getting ready for Super Bowl 57? Our Super Bowl 57 roundup has you covered. Be sure to download our FREE printable Super Bowl prop bet sheet for your Super Bowl party.
Super Bowl narratives to watch this week
Health of Kansas City's receivers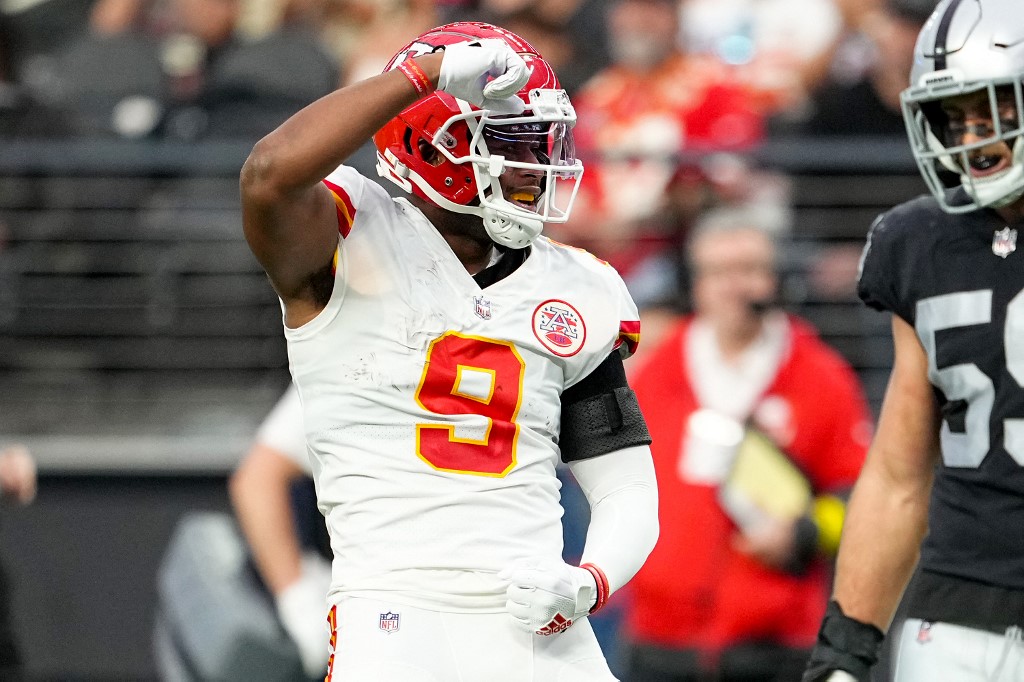 The Chiefs may have emerged victorious in their AFC Championship Game clash against the Bengals, but they certainly paid a price in terms of health at the wide receiver position. Patrick Mahomes had three of his top pass catchers get knocked out of the game with injuries. As such, the health of the Kansas City receivers is a prominent Super Bowl narrative to monitor.
In the AFC title game, JuJu Smith-Schuster, Mecole Hardman, and Kadarius Toney all went down with injuries. As of Friday, all three were listed as DNPs on the Chiefs' injury/practice report, and Hardman was placed on injured reserve on Monday.
It should also be noted that the health of star tight end Travis Kelce is not a concern after he was dealing with a back injury prior to the AFC Championship.
In the absence of his fellow wideouts, Marquez Valdes-Scantling came up huge for Kansas City in the AFC Championship Game. Banking on similar success against Philadelphia is tough to do given how inconsistent MVS has been over the course of his NFL career.
The Eagles notably ranked first in adjusted defensive efficiency against the pass this season. If Mahomes is short-handed in terms of weapons, his Super Bowl passing props could be worth exploiting.
Mismatch in the trenches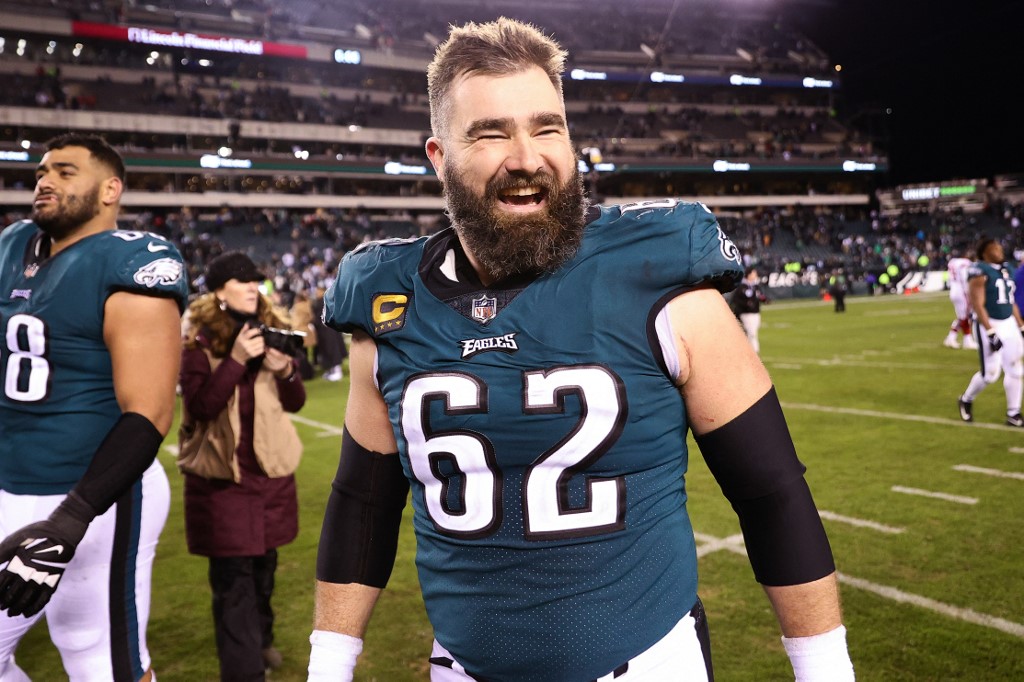 Like any other football game, the unglorified battle in the trenches will play a major part in the outcome of Super Bowl LVII. Based on what we saw unfold on Championship Sunday, some bettors might be convinced that the talent levels are relatively even on both sides. However, season-long statistics suggest otherwise.
First off, let's state the obvious: Philadelphia's defensive front is as deep and talented as any in the NFL today. Philadelphia led the league in total team sacks and the margin wasn't particularly close. In fact, runner-up to the Eagles' 70 sacks was none other than the Chiefs with 55.
Needless to say, Kansas City's offensive line has a major test awaiting in Glendale. Compounding matters is the fact that Mahomes' ankle still won't be 100% healthy after the sprain he suffered in the Divisional Round. Although he showed an ability to overcome the injury when needed in the AFC title game, his mobility will likely still be compromised.
Based on how the Chiefs' defensive front wreaked havoc against the Bengals, one might assume that the unit will have its way again in the Super Bowl. Bettors must be careful not to overreact as the injuries along Cincinnati's offensive line in the playoffs were well-documented.
Over the course of the entire season, Kansas City was not a spectacular defense against the run. Clearly, this is the Eagles' preferred method of attack offensively. With a season's worth of statistics heavily favoring Philadelphia, the narrative becomes whether or not the Chiefs can rise to the occasion along the line of scrimmage on both sides of the ball.
Managing the middle eight
By no means are we out to question Andy Reid's coaching philosophy in this article. After all, the guy is one of the best head coaches to ever walk an NFL sideline. What we are going to explore as a narrative ahead of Super Bowl LVII is the middle eight, which refers to the four minutes of game time that come directly before and after halftime.
While Reid and the Chiefs have enjoyed no shortage of success recently, astute bettors may have a common theme that they struggle to cover betting point spreads. This season has been no exception as the team's 38.9% winning percentage ATS is the fifth-worst in the NFL.
Now, there are a number of variables that could be behind Kansas City's ATS struggles including a general overinflation of betting lines in their favor. However, poor management of the middle eight is undoubtedly a factor.
Truth be told, Reid has never really prioritized managing this crucial portion of the game differently. With arguably the best quarterback the league has ever seen, the Chiefs are often able to win games despite their failure to manage the middle. It has come back to bite them before, however, including in last year's AFC title game loss to Cincinnati.
Against a team as talented as the Eagles, the Chiefs can't afford to mismanage the game and squander opportunities to score. Whether or not Reid is willing to adjust his usual philosophy for the Super Bowl could go a long way toward determining which side will win and by how much.
Super Bowl prop bets
Prop bet enthusiasts have a lot to choose from for Super Bowl 57; here's a look at some of the more popular Super Bowl prop bets across all of the best sportsbooks:
Need help keeping track of your Super Bowl prop bets? Use our printable Super Bowl prop bet sheet! We also have Super Bowl bingo cards for up to four people to use!
(21+. Gambling Problem? Call 1-800-GAMBLER)
* Bonuses not applicable in Ontario.
Related pages