Best Super Bowl Player Props, Odds & Picks 2024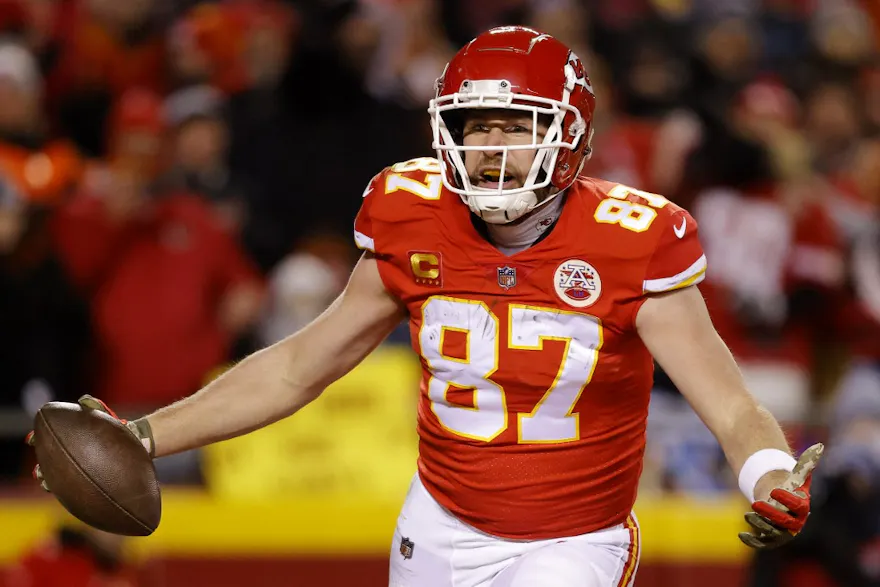 Interest in Super Bowl player props reaches a fever pitch in the days leading up to the Big Game – and Super Bowl 58 will be no different. We're here to break down the different types of Super Bowl player props you should expect to see across the majority of sports betting sites.

Few sporting events world-wide offer as much betting selection as the Super Bowl.

Casual and experienced bettors alike can study the Super Bowl odds and quickly and easily make their top spread, total or moneyline picks (with help from our Super Bowl picks, of course!) They can take part in a wide variety of in-play Super Bowl betting with guidance from our list of the best live betting sites.

And for those of you who love wagering on player outcomes, the sheer number of markets devoted to Super Bowl prop bets (and more specifically, Super Bowl player props) dwarf those of just about any other professional sport.
Visit our Google News page and click "Follow" (⭐) for the latest odds, picks and news!
Super Bowl player prop odds
Super Bowl 58 will provide sports bettors with plenty of opportunities to wager on the most notable players in the game – but you'll need to be patient, since the overwhelming majority of Super Bowl player props aren't available until the Big Game matchup is set.

What are player prop bets?
A Super Bowl player prop bet is a wager you make on an outcome of an event involving a specific player – but isn't tied to the actual game outcome. For example, you can bet on Patrick Mahomes to throw more than two touchdowns, even though it has no bearing on whether or not the Kansas City Chiefs win the game.
Touchdown props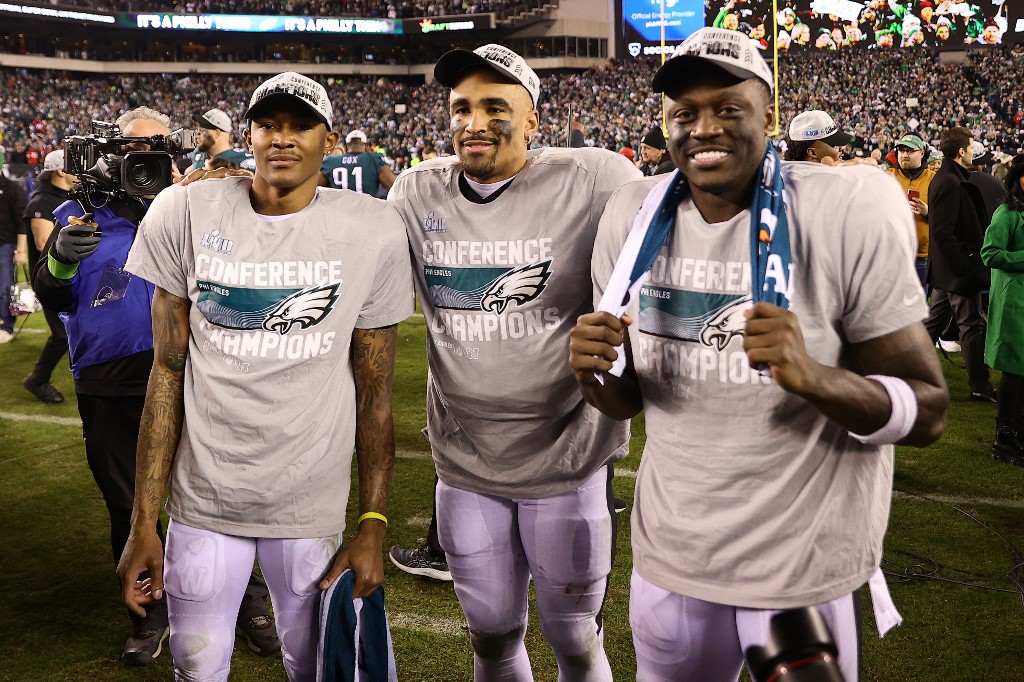 Super Bowl touchdown props are among the most popular of any wager type for the Big Game (likely due to their simplicity). You can bet on a player to score a touchdown at any point in the game, or you can take a slightly larger risk and handicap whether that player scores the first or last touchdown of the Super Bowl.
Find our Super Bowl touchdown prop odds here!

Passing props
Quarterbacks get plenty of betting attention at the Super Bowl, so it's no surprise that most of the marquee sports betting sites have several markets devoted to the QBs. Passing yardage props are most notable, but you can also bet on whether a quarterback will finish above or below his touchdown pass or interception numbers.
Rushing props
You probably won't have as many Super Bowl rushing props available as you will passing props, but there's still a nice selection here. Here, you can wager on your running back of choice to go over or under his rush attempts or rush yards total; other options include the length in yards of the player's longest run, and how many combined rushing and receiving yards he'll have.

Receiving props
Wide receivers are a quarterback's best friend (next to offensive linemen, of course) – and as you might expect, they have their own ample Super Bowl player prop markets for your to peruse. You can bet on whether a wide receiver will surpass or fall short of his receptions or receiving yards line, or on the length of his longest reception in yards, among others.

Kicking props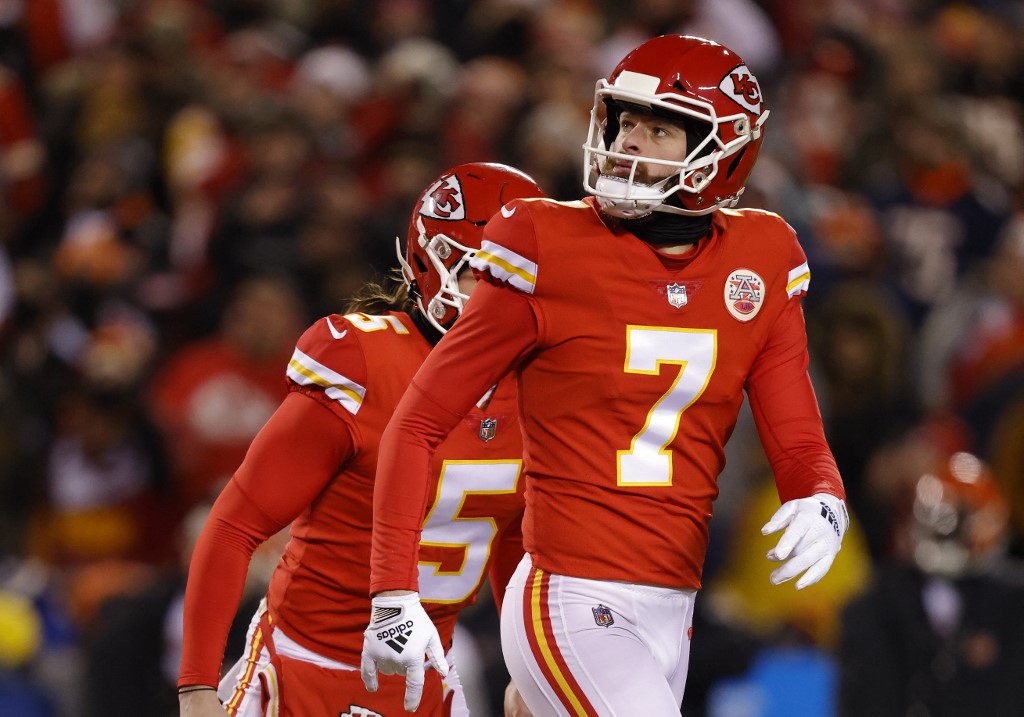 Despite what some fantasy football players might say, kickers are people, too! And yes, they have their own Super Bowl player prop markets, though these are far scarcer than other more high-profile positions. Primarily, you can wager on whether a kicker will go over or under his field goal total, the length of his longest field goal, and whether or not he will miss one.

Defensive props
The Super Bowl involves more than just accurate passes, powerful runs, and impressive catches. Strong defense can be the deciding factor between winning the NFL championship or facing a disappointing journey back home. Leading sports betting platforms emphasize the significance of paying attention to defensive plays for bettors. Bettors have the option to place bets on whether defensive players will exceed or fall short of their tackle or sack targets.
Live betting player props
Super Bowl live betting is one of the most popular wagering markets in the U.S. – and bettors can anticipate more live betting markets than ever before at Super Bowl 58. Live player prop markets will be among the hottest options available, and some sports betting sites will even offer microbetting opportunities like predicting whether the next play will be a run or pass.

Exotic player props
Any Super Bowl player prop market that hasn't been mentioned earlier is probably included in this category. The Super Bowl offers some unique and imaginative player prop betting options. For example, you might bet on whether a player's rushing attempts will be more than a specific NBA player's points in a game on the same day, or if a kicker will hit the upright during a field goal or PAT attempt.
Kentucky bettors: Sports betting is here!
Kentucky sports betting launched on Sept. 28 - so sign up with the best Kentucky sportsbook promos now! And check out our list of the best Kentucky sports betting apps!
21+ and present in KY. Gambling Problem? Call 1-800-GAMBLER
Super Bowl player prop FAQs
Can I make Super Bowl player prop bets?
You certainly can! Super Bowl player prop betting is legal and widely available across all states in which legal sports betting is in place. Unfortunately, some states prohibit specific Super Bowl prop markets (for example, you cannot wager on the coin toss in Massachusetts).
Which sportsbooks offer Super Bowl player props?
All of the best sportsbooks operating in North America will offer a wide range of Super Bowl player prop markets, though not every sports betting site will have the exact same markets available. Can't find a player prop bet you'd like to make? Shop around!
Check out our list of the best Super Bowl betting sites here!
What are the player prop bets for Super Bowl 58?
Super Bowl player prop markets should begin to emerge once the NFL championship finalists are set following the conference championship games. Check back here soon for a list of Super Bowl player props you can bet on in the days leading up to the game.
(21+. Gambling Problem? Call 1-800-GAMBLER)
* Bonuses not applicable in Ontario.
Related pages