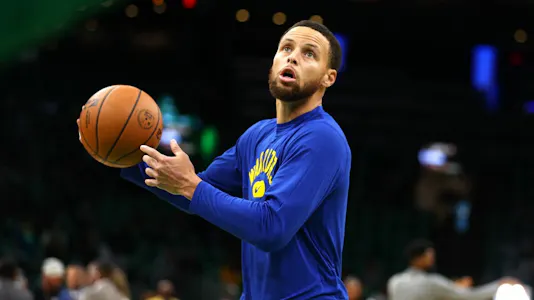 NBA Betting Picks & Predictions
SBR is the premier source of NBA previews and predictions complete with free NBA picks. We're movers and shakers in the online sports handicapping community, delivering high-quality, comprehensive commentaries and analysis of basketball games that are underpinned by up-to-date statistical research, data and trends and insights from our talented staff of expert cappers.
2022-23 NBA Season
Opening night of the regular season kicks off Oct. 18 with the defending champion Golden State Warriors raising another banner to the rafters before facing off against LeBron James and the Los Angeles Lakers. The Philadelphia 76ers and the Eastern Conference champion Boston Celtics will also square off.
Those teams will also be featured on the league's marquee Christmas Day schedule, which includes matchups between the Warriors and Memphis Grizzlies, Lakers and the Dallas Mavericks, and the Celtics hosting the Milwaukee Bucks.
All-Star Weekend will be held Feb. 17-19 in Salt Lake City, UT.
2023 NBA Playoffs
The season will again wrap up with a Play-In Tournament that will include the teams with the 7th-highest through the 10th-highest winning percentages in each conference. The seven seed in each conference will host the eight seed, while the nine seed will welcome the 10th seed.