DraftKings Promo Code January 2023: Bet $5, Get $200
One of the most prominent names in sports betting and boasting the industry's premier mobile app, DraftKings is tempting prospective US customers with its latest sign-up bonus. Those who register a new account can bet $5 and get $200 instantly – no DraftKings promo code necessary.
New DraftKings customers in Ohio can place a wager of $5+ on any moneyline and receive $200 in bonus bets instantly.
Note: The promo code information is for U.S. residents only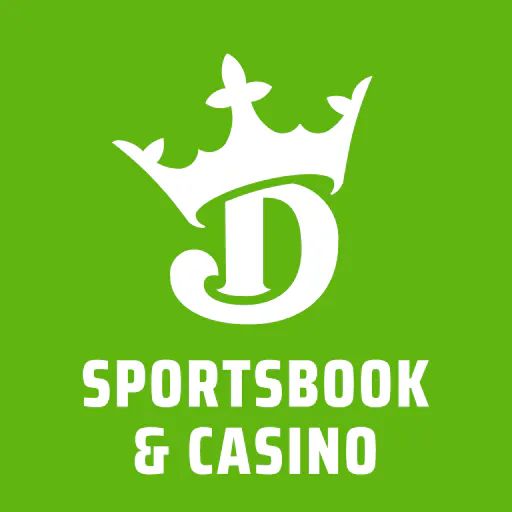 DraftKings US Promo Offers
Bet $5, Get $200
New customers can place a wager of $5+ on any moneyline and receive $200 in free bets instantly. Promo starts 12/31/22 and ends 2/12/23.

You will receive $200 in free bets instantly, in addition to any cash winnings from your original wager once it settles. Your first placed wager of $5+ on any pre-game moneyline will be your qualifying wager. Bonus paid as eight (8) $25 Free Bets Free Bet also not redeemable for cash, non-transferable, and non-refundable.
Minimum $5 deposit. Minimum $5 bet.
Valid 1 per new customer.
$5 deposit must be made.
Terms and Conditions Apply
Claim
20% Deposit Match up to $1,000
The bonus amount is equal to 20% of your first deposit amount, not to exceed $1,000 (the customer must deposit $5,000 to be eligible to receive the maximum possible bonus amount of $1,000). For every $25 played on DraftKings in DFS/Sportsbook/Casino, the user will receive $1 in bonus funds released into their customer account (e.g., a $5,000 deposit requires a customer to play through a cumulative total of $25,000 in daily fantasy contests, sportsbook (-300 odds or longer), casino products, or any combination thereof to receive the maximum possible bonus amount of $1,000). The play-through requirement must be met 90 days from the date of the first deposit to receive the maximum bonus.
Terms and conditions apply
Claim
DraftKings Overview
Pros
Lots of promos and odds boosts.
Wide range of sports and bet types.
Seamless integration with DFS.
Cons
Indirect and unhelpful customer service.
Some promotion ads can be misleading.
Will limit bettors on a heater.
Top DraftKings Offers – Verified
DraftKings' bet $5, get $200 offer for first-time users is polarizing. Here's the good news: Activating the bonus is simple, too, since it merely requires you to make a first deposit amount that you're comfortable with putting down. On top of all that, you don't need to go looking for a DraftKings promo code since the offer doesn't require one.
DraftKings Promo Code Quick Facts
| | |
| --- | --- |
| 🚨 DraftKings promo code | ✅ No code required - Click to claim! |
| 😊 DraftKings welcome bonus | ✅ Bet $5, Get $200 |
| ➡️ DraftKings promo type | ✅ Site credit |
| 💰 Minimum deposit | $5 USD |
| 💵 Minimum wager | $0.1 USD |
| 🇺🇸 Legal states | 20 |
| 🏦 Wagering requirements | $25 bet unlocks $1; odds -300 or longer |
| 🏟️ Eligible bet types | ✅ All bet types |
| 📱 DraftKings mobile app | iOS & Android |
| 👓 Last verified | December 2022 |
| ⏰ Offer expiry | Evergreen |
DraftKings also has a bonus of get up to deposit bonus of up to $1,000 back.
Unfortunately, a panoply of restrictive terms and conditions put the up to $1,000 deposit match bonus in a chokehold, making it highly difficult for new bettors to actually receive their reward. Only 20% of your first deposit will be matched by DraftKings, meaning that you must put down $5,000 to acquire the maximum $1,000 bonus.
Once you've made your deposit, you'll need to unlock the site credit by wagering with the sportsbook. For every $25 you bet, you'll get $1 of the bonus released to your account. So, you'll have to play through $25,000 to reach that $1,000 mark. Plus, only wagers at odds of -300 or greater will count, and you'll have 90 days from the date of first deposit to complete the task.
Since the number of markets you can choose from to meet the promo's wagering requirements is limited, you'll need to know about the most popular bet types ahead of time. Here are some that you can expect to see when exploring DraftKings' betting menu:
Spread: Betting the spread means you're wagering on a team's margin of victory or defeat. Backing the favorite will have you hoping they win by more than the given number and vice versa for the underdog.
Moneyline: A moneyline wager is as simple as it gets – you're betting on which team will win a game.
Over/Under (Total): The Over/Under – sometimes called the total – is a bet on the combined number of points two teams will score in a game. Wager the Over, and you're banking on the teams to exceed the points total; wager the Under, and you're anticipating that they'll fall short.
Props: Standing apart from other bet types, prop bets aren't connected to a game's outcome. Instead, they're linked to a single player's performance or one aspect of a contest.
Parlays: Highly popular, parlays combine two or more bets, called legs, into one large wager. Parlays are particularly risky since you need all legs to prove successful to win.
DraftKings Ohio Bet $5, Get $200
New DraftKings customers in Ohio can place a wager of $5+ on any moneyline and receive $200 in bonus bets instantly.
DraftKings Profit Boost Promotions
There are numerous profit boost promos scattered about DraftKings' promotions page on a daily basis. You'll find boosts for Monday Night Football, specific NFL games throughout the week, NBA and college basketball same-game parlays, and more. These boosts tend to only last for a day at a time, so it behooves you to continuously check back and see what the sportsbook has to offer.
DraftKings Refer a Friend Promotion
If you're a registered DraftKings user, you can invite a friend to join the sportsbook via a personal referral link – this is different from a DraftKings sign up promo code. You and your friend will receive a bonus bet if they click the link, sign up, and deposit at least $25. The amount the bonus bet is worth depends on how much is deposited – if your friend puts down $25, you'll each get a $25 bonus; if they deposit $100, you'll both be credited a $100 bonus. A maximum limit of five referrals per user exists for each promotional period.
How to Claim DraftKings Promo Codes
No DraftKings promo codes are necessary to claim any of the sportsbook's offers right now, but you'll still need to be in one of the legal online sports betting markets where the operator is active. Regardless of which one you're in, you'll be asked to confirm your location – if you're on desktop, you may be prompted to download a plug-in specific to the sportsbook. Then, you can register and make an initial deposit to qualify for the bonus of up to $1,000 or the bet $5, get $200 offer.
Adhere to the straightforward step-by-step instructions below to claim your welcome offer without the need for a DraftKings promo code:
Register
Begin by clicking here to register with DraftKings. As long as you're 21 years or older and in a region where the sportsbook operates, you'll be permitted to collect up to a $1,000 deposit match bonus or the bet $5, get 200 offer without the use of a DraftKings promo code. If you're in Ohio, you'll get a $200 in free bets pre-live offer instead.
Navigating the sign-up process for the first time will dictate having the following information at the ready: Your full name, date of birth, address, phone number, social security number, and government-issued identification – a driver's license, for example.
Downloading the DraftKings Sportsbook mobile app will provide you with the most user-friendly registration experience. But the app is not a requirement to claim the welcome bonus, so you can use desktop if you prefer.
Deposit
Once you've successfully created your new sportsbook account, you'll have to deposit funds. Doing so will trigger the welcome offer – for however much you initially put down, DraftKings will match 20% of the amount, up to $1,000, in site credit. So, to unlock the maximum $1,000, you'd need to deposit $5,000 in real cash.
To qualify for the sign-up bonus – keep in mind you don't need a DraftKings Sportsbook promo code throughout any of this – you'll need to make a minimum deposit of $5. Of course, exceeding that amount is recommended to make the deposit match worth your while.
Wager
Now you can bet, but DraftKings' restrictive terms and conditions continue to rear their heads here. After you've deposited your cash, you won't see the site credit right away – instead, you'll need to unlock it by wagering with the sportsbook. For every $25 bet – this can be done via casino or DFS in addition to sports – you will receive $1 in bonus funds to your account. This means that if you made a $5,000 deposit to garner the $1,000 maximum bonus, you'd have a $25,000 playthrough requirement to meet.
Furthermore, only wagers with final odds of -300 or longer will count towards unlocking the bonus funds, and you'll have a total of 90 days from the date of first deposit to meet the playthrough requirement.
Withdraw
Should you manage to meet the difficult playthrough requirement and unlock all of your bonus, the funds will live in your account as site credit, meaning they cannot be withdrawn or transferred. Rather, site credit must be used to wager further with the sportsbook – any winnings derived from these ensuing bets will be in real, withdrawable cash.
How to Deposit on DraftKings
When it comes to user experience, DraftKings leads the pack. Its website is orderly and intuitive, and its best-in-class mobile app simplifies the realm of sports betting to make even the uninitiated feel like experts. Cycling through banking options, navigating active promotions, and parsing through betting markets is a breeze.
Even so, green bettors may understandably waver when tasked with depositing funds for the first time. We've broken down how the process works to ease those concerns – just follow the steps here:
Go to your profile
No matter whether you're using the DraftKings Sportsbook mobile app or are on desktop, you'll have to create an account and log in to make a deposit. Once you've signed in, head to your profile page – the shortcut will be located in the top right corner of your screen on desktop and the top left corner of the app – to bring up your account information. From this page, you'll be shown multiple account options you can click on, including balance details, current rewards, and more.
Remember: There is no promo code for DraftKings needed at any stage.
Click "Deposit"
While hovering on the profile page, you'll see two buttons labeled "Withdraw" and "Deposit" near the top of your screen. Select the latter to continue and view your list of potential payment providers.
Alternatively, there is a spot in the upper right-hand corner of the app labeled with a plus symbol that can be clicked on to take you directly to your deposit options.
Select your deposit method(s)
Having reached the deposit methods page, you'll find two lists: The first suggests a few possible deposit amounts you can select from – ranging from $25 to $500 – with a field at the bottom for you to enter your preferred number manually. The second reveals your banking options, each represented by its name and logo. Click on whichever method you like, and the sportsbook will load a final screen that allows you to enter your relevant information.
It's worth reiterating here that, for your initial deposit, you'll be required to put down $5 or more to qualify for the sportsbook's welcome bonus – again, with no DraftKings Sportsbook promo code demanded at any point.
Where is DraftKings Legal?
A trailblazer in the DFS space, DraftKings has built on its success by morphing into a sports betting monolith, creating a product that users trust and that competitors hope to emulate. Over eight million customers are now actively taking advantage of the sportsbook, and as more states open their doors to legal sports betting, that number will only increase.
DraftKings currently operates in 18 states, which you can peruse at your leisure in the table below. If you've got two feet firmly planted within one of those states' borders, you'll have unfettered access to the up to $1,000 deposit match bonus.
In May 2022, DraftKings Sportsbook entered Ontario's newly launched iGaming market, providing those in Canada's most populous province with another top-tier sports betting option. Like all other sportsbooks in that market, DraftKings is regulated by the Alcohol and Gaming Commission of Ontario (AGCO).
How to Withdraw Your Payout From DraftKings
Coming away with your first victorious wager is a memorable experience, as is the subsequent withdrawal of your well-earned spoils. DraftKings makes the latter process easy – you can submit a withdrawal request whenever pertinent.
Withdrawal Methods
Options abound when looking to withdraw your real cash from DraftKings. Wire, PayPal, checks, online banking, eCheck by VIP Preferred, prepaid card – called Play+ – and visiting the cage at a retail location are all viable methods at your disposal. To view the full list of digital selections on the site or app, open your account profile page and click or tap the "Withdraw" button.
Generally, withdrawing funds from DraftKings does not require you to pay a fee. It is important to note, however, that there are withdrawal limits connected to taking out your money that fluctuate depending on which method you're using. Minimum withdrawals can typically range from $1 to $20; maximum withdrawals can be between $20,000 and $100,000.
When it comes to how long it takes to receive a withdrawal, the timeline can vary. After you've made your request and it's been processed, you'll receive an email alert notifying you of its completion. From here, the remaining wait time depends upon your chosen withdrawal method. It's best to assume that it could be up to five business days before your money arrives.
Support
Getting in touch with DraftKings' customer service team is a snap. Registered users can connect with an agent via live chat – available 24/7 – or use the website's fillable online form for a typically prompt response. Email, phone, and a prodigious online help center are viable alternatives. And for those who are social media savvy, DraftKings staff manage Twitter, Facebook, Instagram, and YouTube accounts, where they are glad to receive feedback and will answer general inquiries.
Banking
Accepted Currencies
Methods of Deposit

Min:

$10
Max:

N/A
Fee:

Free

Min:

$10
Max:

N/A
Fee:

Free

Min:

N/A
Max:

N/A
Fee:

Free
Min:

N/A
Max:

N/A
Fee:

Free

Min:

$10
Max:

N/A
Fee:

Free

Min:

$10
Max:

N/A
Fee:

Free

Min:

N/A
Max:

N/A
Fee:

Free

Min:

N/A
Max:

N/A
Fee:

Free

Min:

N/A
Max:

N/A
Fee:

Free
Methods of Withdrawal




DraftKings processes withdrawals Monday-Friday between 9 AM to 5 PM ET. Unfortunately, there is no weekend processing. You can get paid out up to $100,000 within one hour if you head to the casino cage, so that is the quickest method. If you do not want to head to a partner casino, you can be paid out within 3-5 days via PayPal, with limits of $1 to $60,000. Online banking transfers and e-checks also take 3-5 days, with no lower limit and an upper limit of $100,000. Play+ withdrawals take 2-4 days and go up to $25,000, while a check will take 5-7 days, with a maximum payout of $50,000. High rollers can opt for a wire withdrawal, which takes 24-48 hours. The minimum is $10,000 and there is no maximum. DraftKings Sportsbook does not charge withdrawal fees.
DraftKings Sportsbook FAQ
Can I trust DraftKings when it comes to promos?
Yes, DraftKings is one of many legitimate real money online sportsbooks. As such, it is authorized and regulated in states where sports betting has been legalized. If you're in one of these locales, you can use the product safely.
Do I need to make a deposit to get my DraftKings promo?
Yes. The DraftKings promo code offer is a deposit match bonus, meaning you have to put money down for the sportsbook to provide you with free site credit. DraftKings will match 20% of whatever you deposit, up to $1,000 – unlocking the maximum $1,000 amount requires you to deposit $5,000. The minimum deposit amount is $5. DraftKings also has a welcome bonus of bet $5 and get $200 instantly.
How do I get the DraftKings bonus?
Get started by clicking here to register with DraftKings – you won't need a DraftKings Sportsbook promo code to acquire the bonus. When you make your first deposit, the promo will trigger, and the sportsbook will match 20% of whatever you put down, up to $1,000, in site credit or activate the bet $5, get $200 offer.
If I get the site credit, can I withdraw it from DraftKings immediately?
After you make your initial deposit and garner the corresponding amount of site credit, you cannot withdraw it from your DraftKings account right away. Instead, you must use it to wager further with the sportsbook.
In what states can I legally bet at DraftKings?
If you are in one of the following 18 states, you can legally bet on sports at DraftKings: Arizona, Colorado, Connecticut, Illinois, Indiana, Iowa, Kansas, Louisiana, Michigan, New Hampshire, New Jersey, New York, Ohio, Oregon, Pennsylvania, Tennessee, Virginia, West Virginia, and Wyoming.
I'm already registered at DraftKings, can I still use the promo code(s)?
You do not need a DraftKings promo code to redeem any welcome offer the sportsbook may issue. However, if you are already registered with DraftKings, you cannot claim the sign-up bonus more than once – it is for new users only. You can click here to get started if you haven't yet.