Super Bowl 57 Opening Kickoff Touchback History & Prop Bets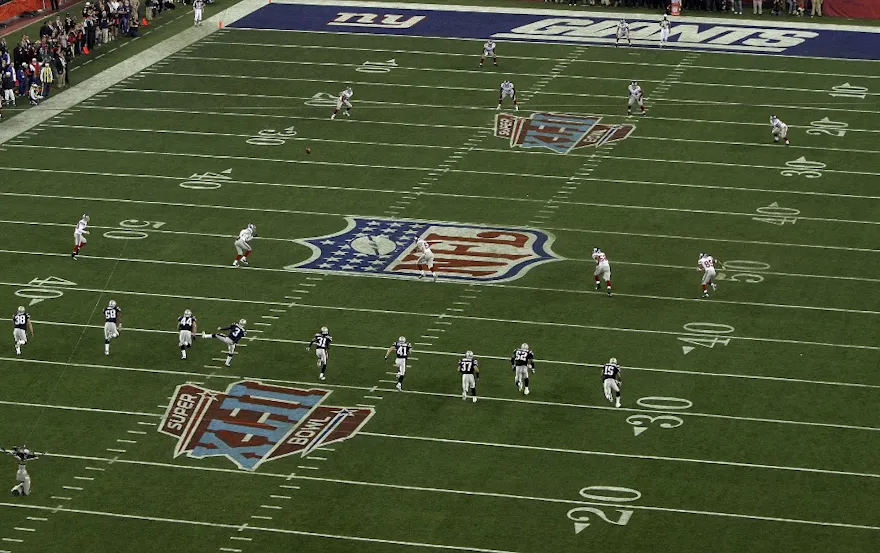 The opening play of the Super Bowl is among the most bet-on events throughout the entire game – but sports betting sites have a conundrum ahead of this year's Super Bowl opening kickoff. Will we see the extension of a 30-year trend in which touchbacks have been a rarity on the opening kickoff of Super Bowls? Read on for all you need to know before wagering on Super Bowl opening kickoff touchback prop bets.
It likely won't rank among the most exciting Super Bowl prop bets you make this year, but wagering on the Super Bowl opening kickoff does come with a little extra intrigue in 2023.

Going into Super Bowl 57 between the Philadelphia Eagles and the Kansas City Chiefs, Super Bowl opening kickoff touchbacks have been truly scarce. So much so, in fact, that most notable sportsbooks have been at or near even odds for a touchback to happen despite regular-season trends skewing heavily toward the "Yes".

Bengals kicker Evan McPherson bucked the trend last year, sending the official Super Bowl game ball soaring into the end zone on the game's first play to give the "Yes" crowd a win – and nearly 12 months later, we're left wondering if last year is the new norm, or a one-year aberration.
Most of our Super Bowl odds and Super Bowl picks center around more traditional outcomes, but we're delighted to offer some background on the Super Bowl opening kickoff to help you score a victory on the first play of the Big Game.

Super Bowl opening kickoff props
Opening kickoff touchback: Yes (-137 via Barstool) ⭐⭐⭐⭐
Chiefs receive opening kickoff (-110 via Caesars) ⭐⭐⭐
Opening kickoff returned for touchdown: No (-50000 via FanDuel Sportsbook)
Here's a look at the odds on whether the first play of Super Bowl 57 will result in a touchback (odds courtesy FanDuel, DraftKings, BetMGM, Caesars, PointsBet and Barstool:

| | | | | | | |
| --- | --- | --- | --- | --- | --- | --- |
| Result | FanDuel | DraftKings | BetMGM | Caesars | PointsBet | Barstool |
| Yes | -168 | -175 | -159 | -150 | -155 | -143 |
| No | +130 | +140 | +120 | +120 | +125 | +115 |
(Opening kickoff touchback odds as of Sunday, Feb. 12 at 5:05 p.m. ET).
There was movement on the Caesars' line since early last week, with the Yes shifting from -180 to -143 and the No moving from +150 to +115, as of Wednesday. FanDuel also adjusted its lines Tuesday, with the Yes moving from -190 to -160, and the no dipping from +148 to +124.

Will the Super Bowl opening kickoff result in a touchback?
Pick: Yes (-137 via Barstool) ⭐⭐⭐⭐
It is very tempting to take the other side of this prop, but realistically the opening kickoff is going to result in a touchback. The Eagles ranked 11th in the league this season with 65.45% of their kickoffs going for touchbacks, while the Chiefs were 12th with 64.55% of their kickoffs going for touchbacks.
It seems like touchbacks happen on almost every kickoff, but really, the league average is around 60%. The Chiefs and Eagles are both above that average, even if their current percentages seem lower than you may have initially thought. What makes Yes the confident play here, however, is there is no way that either one of these teams is going to risk giving their opposing offense better field position than the 25-yard line.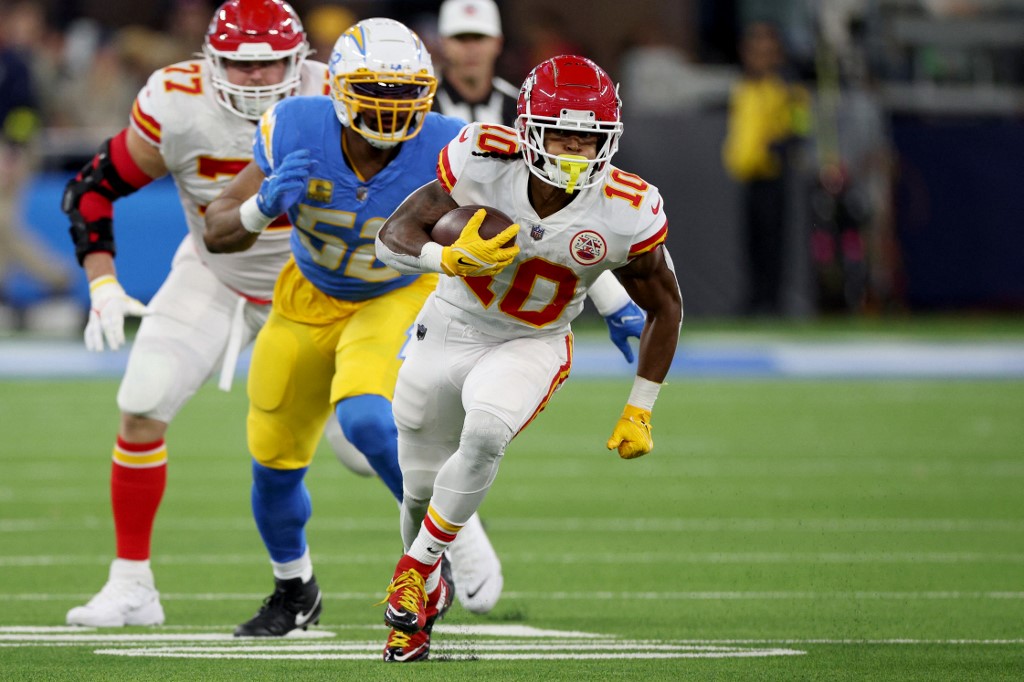 Which team will receive the opening kickoff?
Pick: Chiefs (-110 via Caesars) ⭐⭐
Though the Chiefs and Eagles are showing the same price for this bet, there is actually quite a bit of value in taking the Chiefs. If the Eagles win the coin toss, then they are almost guaranteed to put their number one ranked yards against defense out on the field first. However, if the Chiefs win the Super Bowl coin toss, then they may elect to put their offense out there first.
We have seen the team that wins the opening coin toss defer much more often than not in recent years, but the Chiefs may want to make a statement right away by putting their offense out there and getting points on the board. The Eagles are the top team in first-half scoring this season. They scored nearly a full field goal more than the second-place Chiefs in the first half of games. So why would the Chiefs want to spot them points and let them play comfortably?
More Super Bowl opening kickoff props
If you dig a little deeper, you can find other Super Bowl opening kickoff prop bets. FanDuel has one for the dreamers: Will the opening kickoff be returned for a touchdown?

| | | |
| --- | --- | --- |
| Prop | Yes | No |
| Touchdown | +10000 | -50000 |
(DraftKings also offers the Yes at +3000, but it's a one-way market only.)

It's worth noting that there has been an opening kickoff returned for a TD in Super Bowl history. Chicago Bears return star Devin Hester brought back the opening kick for six points at Super Bowl XLI against the Indianapolis Colts on Feb. 4, 2007 in Miami.
Will the opening kickoff of the Super Bowl be returned for a touchdown?
Pick: No (-50000 via FanDuel)
There is no value in placing this bet just in case there is a touchdown on the opening kickoff. Yet, we are telling you that if you insist on betting on this, then bet No. The odds for Yes may seem worth risking a small amount of money on, but all you'd be doing is starting the Super Bowl in the negative.
The opening kickoff should be a touchback, and even if it's not, only six kickoffs were returned for touchdowns this season. The Eagles and Chiefs accounted for zero of those.
Super Bowl opening kickoff touchback history
Here's a look at some of the most significant historical trends surrounding the Super Bowl opening kickoff entering the 57th edition of the Big Game:

A whopping 28 of the previous 31 Super Bowl opening kickoffs have been returned; the only three to result in touchbacks were all kicked indoors.
All three opening kickoff touchbacks listed above also took place after the 2010 NFL rule change which moved the kickoff spot from the 30-yard line to the 35-yard line.
No team has ever opened the Super Bowl with an onside kick attempt. Of course.
We also have a few facts from 2022 to help you with your Super Bowl kickoff bet:

Just under 60% of kickoffs during the regular season resulted in a touchback, up slightly from a 57.5% rate in 2021 but still down from a 61.2% rate in 2020.
Of the eight teams to advance to the NFL Divisional Round, only three (Kansas City Chiefs, Dallas Cowboys, Philadelphia Eagles) had a touchback rate above 59%.
Three other teams – the San Francisco 49ers, Buffalo Bills and Jacksonville Jaguars – all came in below 50%, with each team ranking in the bottom-seven overall.
Super Bowl prop bets
Prop bet enthusiasts have a lot to choose from for Super Bowl 57; here's a look at some of the more popular Super Bowl prop bets across all of the best sportsbooks:
Need help keeping track of your Super Bowl prop bets? Use our printable Super Bowl prop bet sheet! We also have Super Bowl bingo cards for up to four people to use!
(21+. Gambling Problem? Call 1-800-GAMBLER)
* Bonuses not applicable in Ontario.
Related pages