A Look at Massachusetts' Legal Wagering Landscape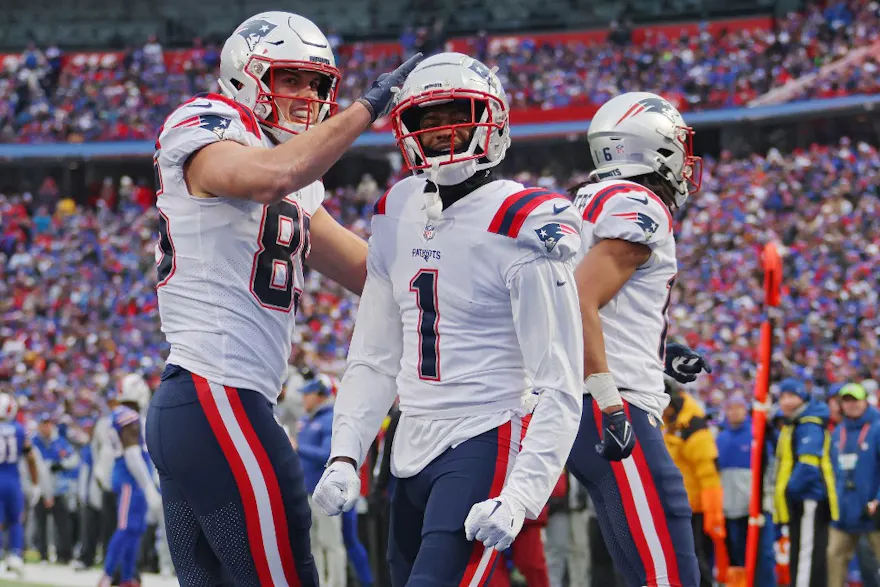 It has been a long road for legal sports betting in the state of Massachusetts – but the arrival of 2023 brings the realization that placing legal wagers in the state is just around the corner.
Jan. 31 has been earmarked for the launch of retail sports betting, with Encore Boston Harbor, Plainridge Park Casino and MGM Springfield set to welcome Massachusetts sports betting customers. Unfortunately, those hoping to place a mobile sports wager will have to wait until March before being able to throw down on their favorite team.
Retail sports betting sites operating in Massachusetts are poised to see an immediate payoff thanks to the Super Bowl, while the state's mobile wagering launch is timed perfectly to take advantage of the popularity of March Madness.
There has been a lot of moving parts in the Massachusetts legal sports betting scene most recently, including the awarding of the first mobile licenses and the announcement of a firm retail sports betting launch date. Let's break down some of the most recent news surrounding the long-awaited launch of Massachusetts legal sports betting.
Massachusetts Sports Betting History
Sports betting legalization in Massachusetts seemed like a formality immediately after the Supreme Court's overturning of PASPA (Professional and Amateur Sports Protection Act of 1992). That happened in in May 2018 - and yet, it somehow took until now for the process of legalizing wagering via the Massachusetts Gaming Commission to almost be completed.
That wasn't from a lack of effort on the part of state legislators. At one point, Massachusetts lawmakers were sifting through nearly two dozen different sports betting bills – and yet, after narrowing the list down to Bill H3977 in 2021, the House and Senate failed to agree on elements of the bill and it failed to advance past the Ways and Means Committee.
The appetite for Massachusetts sports betting among legislators, the state's sports teams and the public were obvious – and finally, after clearing one final hurdle regarding the treatment of wagering on college sports, the House and Senate were in agreement. Massachusetts sports betting officially became legal Aug. 1, 2022, when Gov. Barker officially signed it into law.
DraftKings, one of the true heavyweights in the industry, calls Boston home and has been among the most vocal sports betting sites in favor of legal sports betting in Massachusetts.
Who Benefits From Massachusetts Sports Betting?
There is no shortage of entities lined up to benefit from a robust retail and mobile sports betting platform in Massachusetts.
Firstly, taxation – which has been pegged at 15% for retail, 20% for mobile and 15% on revenues for fantasy sports – will benefit state coffers, which should see a massive revenue jolt from Day 1 of the platform launch.
Massachusetts' beloved sports teams, which include the Red Sox, Patriots, Celtics, and Bruins, will gain significantly from new lucrative sponsorship opportunities with competing sportsbooks. Increased fan engagement has also benefited pro sports teams in jurisdictions that currently have their own form of legal sports betting.
The biggest beneficiaries of all? Massachusetts sports betting fans, who have been crossing state lines to place a bet or relying on unregulated offshore books in order to wager on their favorite teams.
Who Has a Massachusetts Sports Betting License?
The Massachusetts Gambling Commission has handed out just one mobile license so far; WynnBET will be active when mobile betting does indeed go live. There are about 14 to go before the targeted launch date of March.

Barstool Sportsbook gained preliminary approval last week from the Gaming Commission for a temporary mobile sports betting license. And many other heavy hitters are sure to follow, with Caesars, BetMGM, FanDuel, BetRivers, FOX Bet and PointsBet among the more notable sports betting sites expected to gain approval in short order.
There are sure to be other retail licenses handed out in addition to the two already, but the mobile scene will likely garner 80%-90% of the legal betting action in the state as it has in most states that have launched a full-scale legal sports betting scene in the American market.
What to Expect With Massachusetts Sports Betting
Massachusetts is expected to have a robust legal sports betting industry right away. It's just too bad that an expansive platform won't be ready to take advantage of the Super Bowl.
Expectations are difficult to pin down, but based on the state's population (7.1 million as of 2022) and rabid sports culture, there are a few jurisdictions that legislators and regulators hope to emulate from Day 1.
Looking at similarly-sized markets, Michigan posted a $498 million handle in November 2022, Colorado brought in in $552 million that month, and Virginia that saw nearly $510 million in sports bets in November.
The common theme though is that all of those states sit within the Top-10 of U.S legal sports betting states in terms of monthly handle – and it's reasonable to expect Massachusetts to be in the same tier right from Day 1 of their mobile sports betting platform launch in March.