Fanatics to Miss Initial Massachusetts Launch of Mobile Sports Betting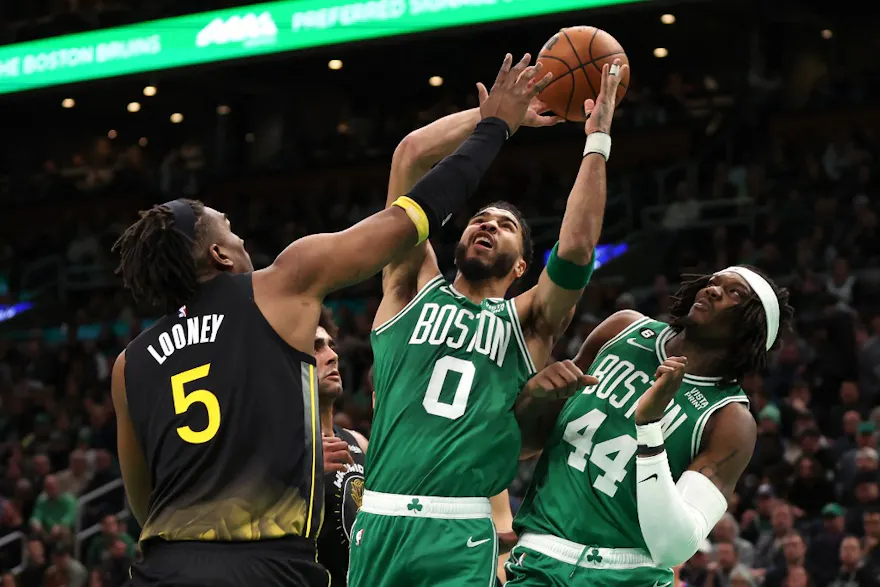 Nearly a dozen mobile sportsbooks in Massachusetts have been approved to operate when the online sports betting marketplace launches just in time for March Madness – but one notable entry won't be ready for launch day.
A spokesperson from Fanatics confirmed last week that it will not go live on March 10. Matt King, Fanatics CEO of Betting and Gaming, had previously told the Massachusetts Gaming Commission (MGC) in January that his company was aiming for "early March" to launch its MA mobile sportsbook so it appears it will fall short of its target.
Whenever it does finally go live, the Fanatics Sportsbook app will be tethered to Plainridge Park Casino as one of the 11 current digital licenses awarded by MGC for online sports betting in Massachusetts. Barstool Sportsbook is also tethered to Plainridge Park.
It took some time for the MGC to even award a mobile wagering license to Fanatics. In its initial hearings, Fanatics included intentions to cross-sell its existing merchandise customers on its new legal gaming products, tapping into the massive database that the sports-merchandise business of Fanatics already has in tow.
This plan caused some discomfort among Massachusetts gaming regulators who worried about responsible gaming concerns, especially pertaining to marketing toward customers who are under the age of 21. Fanatics eventually addressed those concerns to the extent that the MGC found the operator in fact did meet the necessary criteria and thus extended approval for a Category 2 online sportsbook license.
Betway also behind the competition.
Fanatics is not the only mobile sports betting site that will miss the March 10 launch date.
Betway revealed in January that it would not be ready to go live with the rest of the Massachusetts sports betting sites when the online marketplace launches. Betway was acquired by Super Group, an acquisition that closed on January 3, so Super Group was not a part of Betway's original application for licensing in Massachusetts.
This will slow down the full approval process since Super Group and its ownership must now submit to reviews by the MGC before Betway can go live. Betway is one of a handful of MA online sportsbooks that received an untethered license to operate in the state, along with FanDuel, DraftKings, Betr, Bally Bet, and PointsBet.
Caesars, BetMGM, and WynnBet are the other operators to receive tethered licenses, and their respective retail sites - MGM Springfield (BetMGM) and Encore Boston Harbor (Caesars and WynnBet) - went live with the launch of retail sports betting in Massachusetts on Jan. 31. The MA online sports betting landscape could have up to 15 digital platforms after all is said and done, yet the remaining 4 licenses are still up for grabs.
Fanatics' foray into sports betting
Fanatics touts a flourishing merchandise business – and with that comes the massive customer database mentioned earlier.
Chairman Michael Rubin thinks this can power the brand to become a major player in the US sports betting industry. Rubin has even gone on record saying that Fanatics "can be the No. 1 player in the world" in the sports betting business in the next decade.
While the Fanatics online sports betting product has yet to go live, CEO Matt King said during the company's MGC hearings that they plan to be live in all legal US markets by September. Fanatics currently has sports betting licenses in Massachusetts, Ohio, and Maryland.
Amelco - a UK-based platform provider for the sports betting industry - will power the Fanatics mobile sportsbook app, and already has active operations with a number of operators in the Ohio sports betting market. Fanatics entered the Maryland sports betting market in a noteworthy way when it launched the first-ever retail sportsbook to be located inside an NFL stadium with the opening of the Fanatics Sportsbook at FedEx Field in January.
The intention is there. The moves are being made. But when Fanatics finally does launch a mobile sportsbook, will it have what it takes to compete with the best sportsbooks already on the market?