Fanatics Launches First Retail Sportsbook Inside NFL Stadium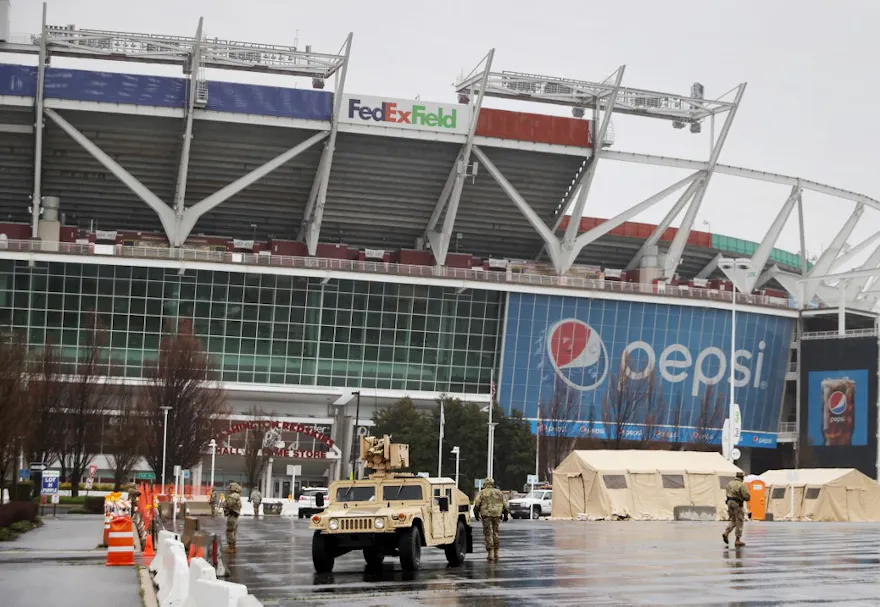 The DC sports betting market continues to set precedents for the retail experience in the industry.
Fanatics Sportsbook has officially launched its retail sports betting offering at FedEx Field in Landover, Md., home to the Washington Commanders. It's the first retail sports betting site to be located inside an NFL stadium, and although the Commanders are not competing in the playoffs, that didn't stop local football fans from casting the first bets at the new spot for the Divisional Round of games last weekend.
And while the BetMGM Sportsbook at the Arizona Cardinals State Farm Stadium was the first retail sportsbook to launch at any NFL stadium – in a building adjacent to the field – the Fanatics Sportsbook location is unique in that it is actually inside FedEx Field's building - which is a first-of-its-kind in the NFL. This is similar to the other pro sports venues in the DC area that play host to built-in retail sportsbook locations, too.
Capital One Arena offers 18,000 square feet of entertainment space for Caps and Wizards fans at Caesars Sportsbook. Upon its opening in May 2021, Caesars became the first sportsbook located inside a U.S. sports arena. The DMV area also plays host to retail sports betting experiences with BetMGM at Nationals Park and FanDuel at Audi Field.
With an in-person sportsbook now plugged into the stadium for every major team in town, DC sports fans have ample access to elevating their experience via many of the industry's best sportsbooks when supporting their local franchises.
DC a vibrant sports betting market
The greater DC area isn't just a hotbed for retail sports betting experiences, but it is also one of the strongest markets for mobile sportsbooks, too.
Mobile sports betting in Virginia launched in January 2021, and the state has consistently been in the Top 10 for total handle the last two years. Those passionate about sports betting in Virginia can leverage FanDuel, DraftKings, Caesars, BetMGM, PointsBet, BetRivers, and SI Sportsbook in the Commonwealth.
Local bettors also got an extra Thanksgiving treat when online sports betting in Maryland launched on Nov. 23, 2023. Barstool Sportsbook, BetMGM, Caesars, DraftKings, FanDuel, BetRivers, and PointsBet went live immediately – with more mobile sportsbooks expected to come online in the future.
Residents who actually live in the District should be excited about the arrival of yet another retail option in the area. Online sports betting in DC is active, but much of it comes through the DC Lottery-run GambetDC mobile sports wagering app which is not very popular among the local gambling community.
Patrons of BetMGM, Caesars, and FanDuel can only access those mobile sportsbooks in DC if they are within a two-block radius of their respective retail locations, so in a sense, this regulation encourages engagement with the retail locations one way or another.
With professional sports back in full swing following the 2020 stoppages due to the pandemic, having an additional major venue that integrates dining, entertainment, and sports betting should certainly appeal to a population that is already accustomed to such integration at their sporting events.
It will be interesting to see how this move influences Fanatics' continued expansion within the sports betting space. The Fanatics Sportsbook at FedEx Field is the company's first sportsbook in the U.S., so this could signal more couplings with professional sports stadiums where Fanatics also runs the team store on-site as they do for the Commanders.
Just days after this new location opened, news broke that Fanatics is reportedly in talks to buy BetParx, an online sportsbook that is live in many states, including Maryland.