Notable Sportsbooks Facing Regulatory Troubles in Ohio, Massachusetts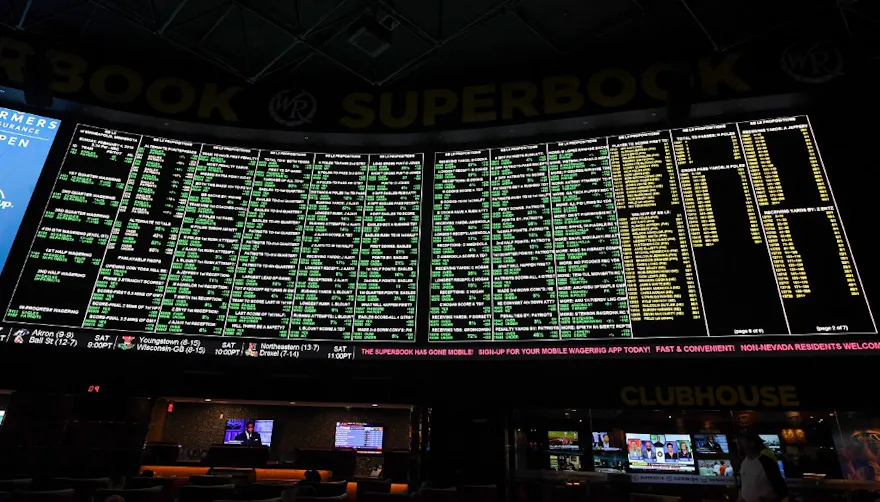 A handful of notable sportsbooks are already in hot water with Ohio regulators.
Ohio sports betting apps DraftKings and Barstool Sportsbook were both slapped with sizable fines after reaching settlements with the Ohio Casino Control Commission (OCCC).
Regulators found that DraftKings was mailing advertisements to people under 21 back in December. The sports betting giant was then accused in January of breaking two more rules: not properly displaying problem gambling messages and advertising "free" or "risk-free" bets.
DraftKings will pay $500,000 for its malfeasances and attributed the under-age advertisements to the use of its massive database for Fantasy sports while also saying it would review its other advertisements to make sure they contain responsible gaming language.
Barstool was reprimanded for irregularities found in the Barstool College Football Show broadcast held at the University of Toledo on Nov. 15, nearly two months before legal sports betting in Ohio even launched.
Ohio sports betting regulators alleged that Barstool advertised its sportsbook by promoting pre-registration with its cash bonuses and loyalty program. Ohio's administrative code prohibits sports betting advertisements on or near a college campus and also prohibits ads targeting customers under the age of 21; Barstool is set to pay a $250,000 fine for these transgressions.
Caesars Sportsbook also reached a settlement with Ohio sports betting regulators in January because of advertising violations and agreed to pay $150,000. The OCCC found that the operator's ads did not include messaging to promote responsible gaming practices nor did it include an approved telephone number for a program gambling hotline.
And similar to DraftKings' case, Caesars was also found to be advertising "risk-free" bets too. BetMGM is still working through its own process to resolve accusations of improper advertising too, and regulators proposed a $150,000 fine for the company as well.
Massachusetts sportsbooks also facing backlash
There's trouble elsewhere, too.
Massachusetts sports betting market hasn't even been live for a full month, and three of the industry's best sportsbooks are already facing scrutiny and potential punishment from the Massachusetts Gaming Commission (MGC) for already accepting illegal wagers.
The framework regulating legal sports betting in Massachusetts prohibits sports betting sites from offering betting markets on college teams that are native to the Bay State unless the teams are participating in a tournament of at least four schools. While major events like the upcoming March Madness men's college basketball tournament are fair game, gambling on a Harvard-Yale game is a strict no-no.
MGM Springfield allowed more than $1,200 in illegal bets on a pair of Harvard games earlier this month because the university was incorrectly listed as an out-of-state institution. One of these games was in fact the Harvard-Yale men's basketball game on Feb. 3, and the other was the Harvard-Brown men's basketball game on Feb. 4.
Encore Boston Harbor and Plainridge Park Casino are also grappling with the fallout of accepting illegal college bets due to similar data-input errors causing Massachusetts-based teams to be listed for wagering. Encore allowed action on a Boston College women's basketball matchup while Plainridge Park took bets on a Merrimack College men's basketball game.
Encore had to halt all betting on NCAA women's college basketball due to its mistakes. These operators need to work out these kinks sooner rather than later with the hotly anticipated launch of online sports betting in Massachusetts fast approaching on March 10, just in time for March Madness.
The growing pains of legal sports betting in the US
Both the Ohio and Massachusetts markets are in their infancy stages of being active legal sports betting markets, so growing pains such as these are not entirely surprising.
The sports betting industry, especially in the United States, has fought long and hard for its legitimacy, and making sure proper regulations and protocols are administered and adhered to will continue to be a work in progress.
Ohio, on one hand, is the fourth-largest state in the nation to legalize online sports betting and stands to generate millions of dollars in tax revenue from the newly launched legal marketplace.
Massachusetts is primed for a breakout once MA online sports betting does go live in March, giving bettors in the Bay State the convenient, secure access to mobile sportsbooks they've long waited for.
With great power comes great responsibility (name that movie), and as cheesy as that reference might be in this context, it is incredibly on-point.
As an industry - which includes everyone from the regulators to the operators to the patrons - we need to champion responsible gaming. We need to ensure proper consumer protection while also sustaining the integrity of the sports we know and love. And while regulatory trouble like this may seem like "bad news," at least we have a legal industry where these sorts of things are even possible.