Betr Sportsbook Satisfies Requirements for Massachusetts Online License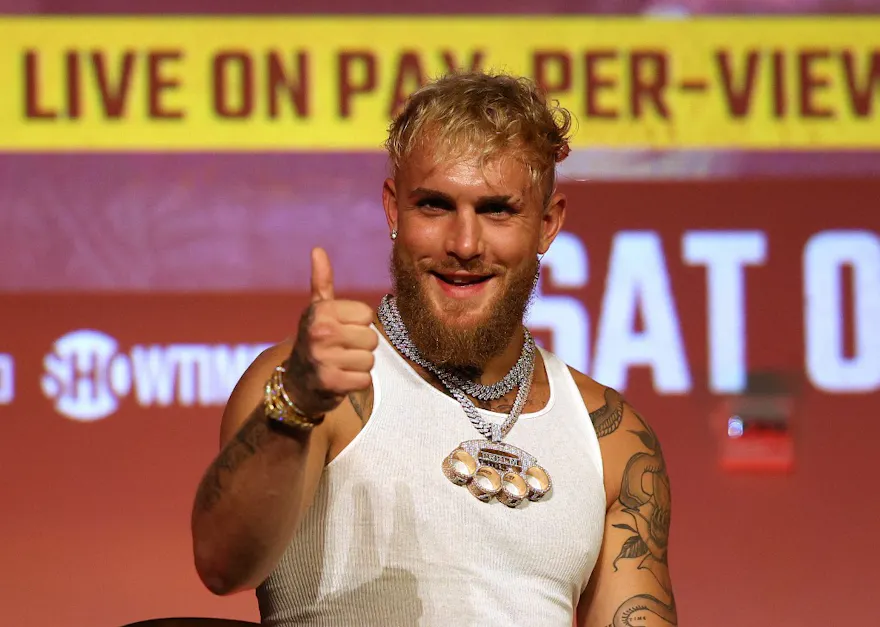 Chalk up another victory for Jake Paul.
The social media star-turned-professional fighting sensation earned a big win Tuesday when Betr Sportsbook, the sports betting platform he co-founded, was ruled to have met the criteria for a Massachusetts sports betting license.
The Massachusetts Gaming Commission will formally vote on Betr's license application Jan. 18.

Regulators of the soon-to-be-launched legal mobile sports betting industry in the state of Massachusetts have been busy meeting with prospective providers to round out their stable of 15 lucky companies to go live in March. Tuesday was Betr's turn – and despite concerns over Paul's fighting career and criminal allegations shadowing him, the commission ruled that Betr satisfied the state's criteria for entry into the legal betting market.

Plenty of eyes were on Tuesday's hearings – not only because of the profile of Jake Paul himself, but also because of the unflattering legal past of the face of the micro-betting brand. Suitability for a Paul-type businessperson in the state betting landscape was a focus of the hearing.
Betr entered the Ohio sports betting space just a few days earlier, and hopes to carry that momentum into other legal sports betting jurisdictions around the U.S. in the coming months.
Questions About Paul's Other Career
Paul's association with Betr raised more than a few red flags for members of the Massachusetts Gaming Commission – all of which were addressed in Tuesday's meeting.
Regulators of the yet-to-be-launched Massachusetts legal sports betting scene rightly voiced concerns about Paul's relationship with the Professional Fighters League (PFL) and how his own combat sports career would influence his position with a legal sports betting brand.
Betr doesn't yet offer combat sports wagering, but could (and likely will) in the future.
Concerns Over Paul's Transgressions
With Paul's high profile comes some unwanted attention, specifically with law enforcement. That was covered in the wide-ranging application hearing by the state gaming commission, as well.
Paul is embroiled in his share of legal troubles, including a defamation lawsuit he's defending and a cryptocurrency lawsuit that is ongoing. There's also Paul's filming of George Floyd protesters looting an Arizona mall, allegations of he and his roommates destroying a rental home and a sexual abuse allegation that he also addressed in front of regulators.
Through it all, Paul apparently satisfied the Commission enough to move the Betr brand to the next stage of the Massachusetts licensing process.
"I'm accustomed to becoming a target for unwarranted claims," Paul said. "I've made my share of mistakes and messed up, but I have grown up in the public spotlight and have learned. Little or nothing has come from these headlines."
Which Sportsbooks Have Been Approved in Massachusetts?
FanDuel and Bally Bet are the only two standalone sportsbooks that have already cleared the Massachusetts Gaming Commission interview stage and are ready to go live when the state's mobile sports betting platform finally launches.
Barstool Sportsbook has been tethered to Plainridge Park Casino, BetMGM to MGM Springfield and Caesars Sportsbook to Encore Boston Harbor Casino; all should be ready to take bets in March.
Hometown DraftKings meets with the commission on Wednesday. It seems like a formality that it will also advance to the licensing phase.
Digital Gaming has its hearing on Friday while PointsBet goes Monday.
Translation: things are quickly moving forward with the Massachusetts legal sports betting industry. There are just three weeks to go until retail betting goes live – and it looks like the March target of a mobile launch is certainly on track.
Sports bettors can look forward to Massachusetts sports betting promos that are on par with or even exceed the industry standard in what should be one of the most competitive sportsbook landscapes in the country.

As for Betr, you can be sure that expansion past Ohio and Massachusetts is on the horizon. The sports betting site has a respectable 900,000 users and will be chasing a bigger market share across the country.