Massachusetts May Sports Betting Handle Drops But State Maintains Win Streak for the House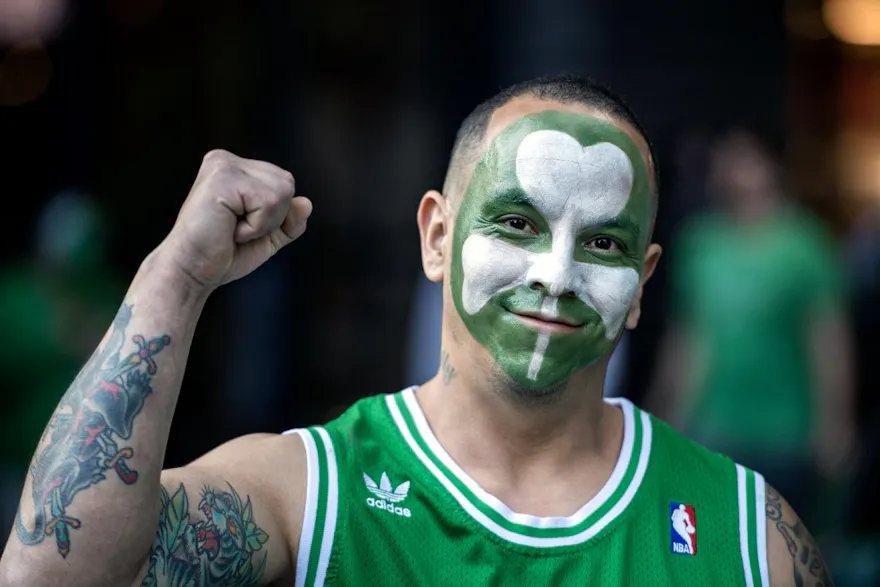 Sports betting handles and the best sportsbooks across America have been experiencing a predictable and annual slide from April to May. But one trend in Massachusetts and among all other participating legal sports betting jurisdictions last month continues to put a positive spin on what is usually a doom-and-gloom time for the nation's best betting sites.
It's true that the Massachusetts sports betting providers experienced a healthy downturn in overall sports betting activity in May. The month was in fact the worst since retail sports betting launched in January and mobile sports betting went live March 10, even with Massachusetts sportsbook promos. But a solid hold rate, which has been seen in all jurisdictions that have reported their May figures so far, led to an actual month-over-month revenue increase for the state's best sports betting apps.
With Massachusetts becoming the latest state to report its May revenues, every one of the 11 states that have released May revenue figures have claimed a hold rate of 10.8% or higher.
On the Massachusetts front, home-state DraftKings dominated the market during May. No other Massachusetts sports betting apps came even close. It easily outpaced all Massachusetts sportsbooks, including two new options that launched in May, Betr and Fanatics.
More on the Massachusetts May sports betting handle
The Massachusetts Gaming Commission (MGC) is reporting a $454.9 million legal sports betting handle for May. That figure represents a somewhat troubling 21.5% drop from April's $574.8 million, and it's about $130 million off of March's record Massachusetts sports betting totals.
The mobile sports betting sector in Massachusetts made up $443.5 million of the overall $454.9 million handle. Retail betting was negligible during May.
Revenue ticked up month-over-month
As far as revenues go, the Bay State actually experienced an uptick in gross gaming revenues thanks to an impressive hold rate for Massachusetts sports betting providers. The state's sportsbooks were able to keep $62.1 million due to a healthy 13.6% hold.
That figure comes in 2.9% higher than the $60.3 million in revenues from April when sportsbooks held 10.5%.
The tax revenue from Massachusetts' best sports betting sites also rose slightly month-over-month. Tax contributions for May were $12.1 million, the best total so far in Massachusetts' new sports betting platform. That's compared to the $11.8 million in April and $9.3 million taken in during March, the first month of a comprehensive legal sports betting platform in the state.
DraftKings flexes home-state advantage
To nobody's surprise, home-state DraftKings was far-and-away the most popular legal sports betting site in Massachusetts during May. DraftKings Massachusetts accounted for $221.1 million of the overall May handle in the state with $30.6 million in revenues, nearly half of the state's total revenue figures. FanDuel was next with $135.3 million and just over $20 million in revenues.
The state's other best betting sites came in far behind the top two players in the Massachusetts market. BetMGM Massachusetts produced almost $35 million in May bets, Caesars Massachusetts reported just over $19 million, WynnBET Massachusetts recorded $16.4 million in May betting activity, Barstool accumulated a $16 million handle, Betr finished with $593,000 in wagers, and Fanatics saw $123,000 in bets.
Massachusetts is destined to become one of the most successful legal sports betting states in America once the NFL season kicks off and the New England Patriots add to the sports betting menu in the state. Right around that time the Boston Bruins and Boston Celtics are also poised to contribute to the state's sports betting bottom line.