DraftKings Closing Gap on FanDuel in U.S. Sports Betting Market Share Battle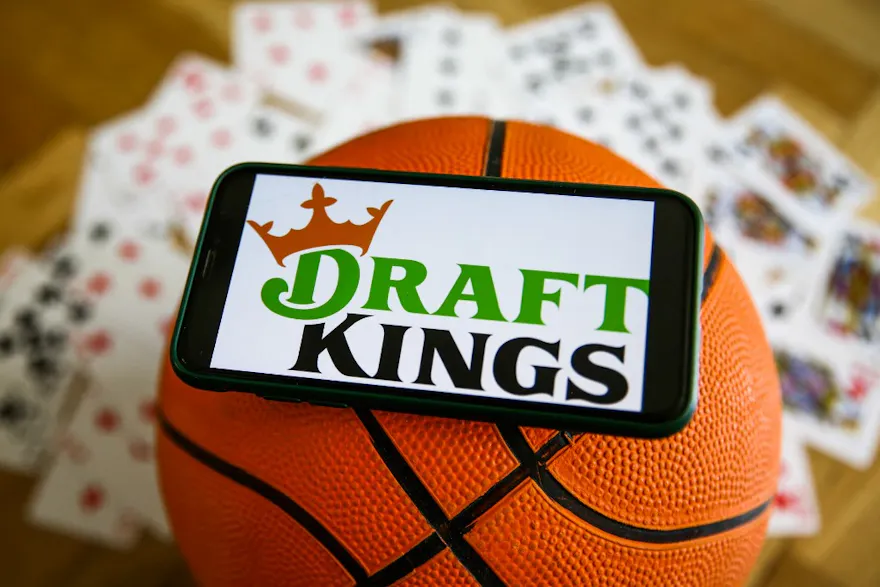 The battle among the best sports betting apps for the claim as the popular U.S. sportsbook has been a two-provider race from the outset. FanDuel and DraftKings have been far and away the top sports betting providers in America since the 2018 Supreme Court decision to overturn its blanket ban on sports wagering.
Together, FanDuel and DraftKings make up about 75% of the U.S. market share, dominating every market in which they have a presence.
According to a Flutter Entertainment earnings report for the first half of 2023, FanDuel boasted a 47% market share in the bustling U.S. market. It became the first U.S. sportsbook to post a profitable quarter last year and posted positive revenue figures for the first six months of this year.
However, DraftKings - the second-place provider on the list - has recently begun to close the gap. During the past year, DraftKings has surged thanks to its launch in its home state of Massachusetts and better numbers in America's No. 1 sports betting state, New York.
Some interesting recent findings
Publication Earnings+More reported in June on how close the battle for market share in the U.S. market has become between DraftKings and FanDuel.
It noted that DraftKings' market share had grown from 27.7% to 32% in the 12-month period ending in May 2023. FanDuel, the consistent market leader over the last year, has experienced its market share remain consistent among the best sports betting sites, with a small decline over the 12 months. According to statistics, FanDuel had a 45.1% market share at the end of May, compared to a 45.5% share at the same time in 2022.
How DraftKings made up ground
DraftKings' growth hasn't necessarily come at FanDuel's expense, according to the data. The FanDuel market share in the last year has remained relatively stable while DraftKings has climbed nearly 4.5 percentage points.
It appears DraftKings has benefitted from the inability of some of the other best sportsbooks to grow their brand in the last 12 months. BetMGM's market share has slipped from 11.1% to 9.9% during the last 12 months, Caesars' slipped from a 6% market share to 5%, and Barstool Sportsbook's share declined from 2.6% to 1.9%.
Massachusetts, New York help DraftKings' cause
DraftKings' rise in the national market share battle has coincided with its launch in Massachusetts and its ability to make gains in the largest U.S. market, New York.
DraftKings has been a dominant force in its home state, garnering an estimated 51% of all gross gaming revenues in the Massachusetts sports betting apps market. With August's sports betting figures added in, DraftKings became the only provider in that state to surpass $1 billion in wagers since the March 2023 launch of mobile betting.
In August, DraftKings took in $161.9 million of the $314.9 million in total wagers for the state. FanDuel accounted for just $79 million of that handle.
In New York, DraftKings accounted for $446.9 million of the overall $1.12 billion August handle, thanks to an astounding 83% year-over-year increase in wagering activity for the month. FanDuel reported $409.1 million in bets in New York during August.
For the first time ever, DraftKings also overtook FanDuel as the top generator of revenues in New Jersey during August. New Jersey remains one of the most consistent and successful legal sports betting states in the country.
Resorts Digital Gaming, which has DraftKings as one of its partners, accounted for around 58% of the August sports betting revenues in the Garden State, with $56.9 million in profits.
FanDuel and its New Meadowlands Racetrack partnership generated $24.2 million in revenues in August, far below what DraftKings managed to do.
Not satisfied?
DraftKings has signaled that it isn't satisfied with second place, and it's still interested in expanding its reach.
Earlier this year, DraftKings was involved in a bidding process for PointsBet's U.S. assets against Fanatics Sportsbook, which eventually won out with a $225 million bid.
It was in 2021 that DraftKings entered into negotiations to merge with the Fanatics brand.
On the increasingly popular iGaming front, DraftKings made a significant move in 2022 with its acquisition of Golden Nugget Online Gaming, which instantly made DraftKings the most successful iGaming operator in numerous competing states.
It wouldn't be a stretch to see the DraftKings market share grow even further, despite offering similar services and pricing as FanDuel. The legal sports betting pendulum is swinging, and where it stops, nobody knows.