Massachusetts Officially Rolls Out Legal Online Sports Betting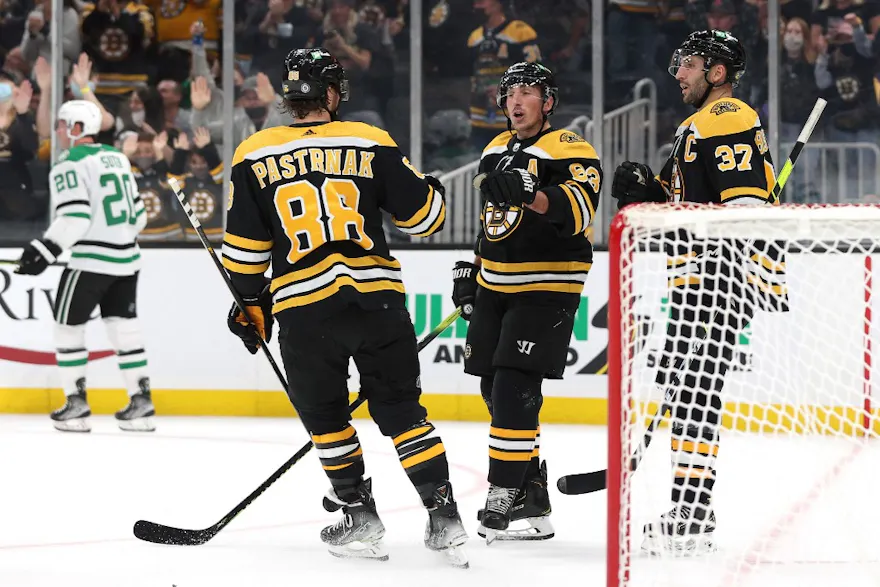 Things are wicked good for Bay State sports bettors.

Sports bettors in Massachusetts can finally rejoice the launch of mobile sports wagering in the state. All six sportsbooks projected to launch Friday were expected to do so at or shortly after 10 a.m. ET, ending a painstaking and often tense process to introduce mobile wagering within Massachusetts borders.

After more than 80 public hearings since Governor Charlie Barker officially signed off on the Massachusetts Sports Wagering Act in August 2022, the talking is over – and now, online Massachusetts sports betting begins.
Hometown favorite DraftKings was one of the sports betting sites taking mobile sports wagers as of Friday. It follows the commencement of the Boston-based sportsbook's restricted retail platform that went live Jan. 31 at three of the state's major casinos - the Encore Boston Harbor casino in Everett, Plainridge Park Casino (PPC) in Plainville, and the MGM Springfield.
The goal all along was to launch Massachusetts legal sports betting in time to take advantage of the two biggest sports wagering events on the calendar. Retail Massachusetts sports betting successfully kicked off in time to take advantage of the Super Bowl, while mobile betting options are now in place less than a week before the start of March Madness.
Sportsbooks ready for takeoff
The Massachusetts Gaming Commission (MGC) endured weeks of hearings and vetting of potential sportsbooks for their mobile scene. In the end, 10 temporary licenses were granted, six of which are live in the Bay State right now and four of which will go live in the coming months.
DraftKings, BetMGM, WynnBET, FanDuel, Caesars and Barstool Sportsbook are taking bets starting Friday. Bally Bet, Betr and Betway will be coming to market in the next few months, and Fanatics expects to launch in the not-too-distant future.
All of the aforementioned sportsbooks have cleared all regulatory hurdles and are ready to battle for market share. And as a result, Massachusetts sports bettors not only have a wide variety of sportsbook options available to them – they also have access to a wealth of Massachusetts sportsbook promos in what is an instantly competitive online market.

The ramifications of MA online sports betting
Retail sports betting in Massachusetts has been brisk thanks in large part to the Super Bowl, but sportsbook handles, revenues and tax contributions to the state will be supercharged with Friday's Massachusetts mobile sports betting launch.
Analysts are in agreement that a mature Massachusetts mobile sports betting platform could result in a $5.3 billion handle in the first year of legal sports betting in the Bay State, with as much as $200 million in revenue coming in March alone. Thanks to the 15% tax rate, tax coffers could benefit to the tune of $60-$70 million annually.
According to a survey conducted by BetMassachusetts.com, 41% of the state's residents over 21 years are "likely" or "very likely" to place a sports wager at one of the state's sportsbooks. 37% of those respondents say that they will bet "at least weekly."
Jobs will be created, sportsbooks will see their share of profits, and tax programs will benefit starting Friday. And then there are the professional sports teams, who will also be eager to get in on the action – including the Boston Bruins, who announced a partnership with FanDuel just as the industry-leading sportsbook officially began its foray into the Bay State.

Last-minute dealings
The MGC worked up until the last moments prior to the launch.

House rules for sportsbooks were a focus of the panel. The Commission made sure that clients had easy access to such topics of "How various bets are settled" and whether or not sports betting operators in Massachusetts could round the number of cent they would be required to pay out.
In the end, the heavy lifting was done prior to today's launch with only minor details left to be discussed. And with the legal structure now in place, Mass sports bettors can finally download the best sports betting apps and get in on the action.