Massachusetts Expecting Big Early Returns from Online Sports Betting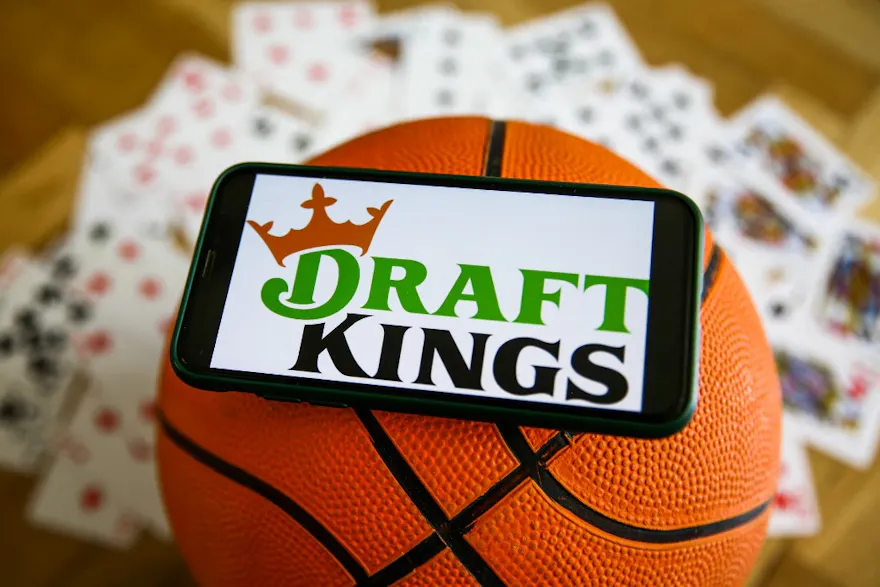 The moment everyone in the Bay State has waited for has finally arrived – and it won't take long for Massachusetts to show the sports betting industry why it's such a hot market.

Legal online sports betting officially went live in Massachusetts on Friday, with some experts projecting that that the market could see over $200 million wagered in mobile and live betting activity during the upcoming March Madness college basketball tournament – the state's first major sporting event to take place while online sports betting in Massachusetts is available.
The Boston Herald reports that most of this will come from the Massachusetts mobile sports betting sites that are going live with the launch today, predicting the event could generate up to $60 million in wagers from mobile users alone.
When retail sports betting in Massachusetts went live on Jan. 31, Bay State bettors gambled over $500,000 just that day. Estimates from the Department of Administration and Finance project that Massachusetts sports betting could attract nearly $5 billion in wagers in 2024, which would send over $100 million in revenues - that's an estimated $60 million in taxes and over $40 million in licensing fees - to the state coffers.
Launching MA online sports betting just in time for March Madness allows bettors to take advantage of Massachusetts sportsbook promos from the best sportsbooks on the market.
Final details for MA online launch
Six mobile sportsbooks in Massachusetts are launching Friday:
The Massachusetts Gaming Commission (MGC) made all six official via separate 5-0 votes at its Thursday meeting.
Betr received a license from the MGC to operate in the MA online sports betting market, but the MGC Chair Cathy Judd-Stein said during the commission's meeting on Wednesday that the microbetting-focused firm would not be ready to launch Friday as expected. The company said in a statement that it plans "on launching sometime over the next month" though, likely missing out on the March Madness arbitrage that is sure to come for the other operators.
The launch of any new market always comes with its associated advertising onslaught for operators fighting for market share. Sports betting in Massachusetts will be governed by some of the strictest advertising regulations in the nation, with the MGC focusing on prohibiting targeting of people under 21 years old. This could potentially prove problematic for the blockbuster partnership BetMGM announced with the Boston Red Sox this week.
BetMGM CEO Adam Greenblatt has already commented on how "navigating some of these requirements in the real world are impossible to police," noting that it will be challenging with the company's signage being displayed on the Green Monster at Fenway Park as part of the partnership. BetMGM recently committed to increasing its responsible gaming messaging in advertising, so the MA sports betting market will be a good place to prove that commitment.
The MA online sports betting landscape
With all the heavyweights showing up on Day 1 for online sports betting in Massachusetts, bettors in the state have plenty of choices.
FanDuel – which announced a partnership with the NHL's Boston Bruins mere moments after launching its online MA product – recently edged out the rest of the field in the newly launched Ohio sports betting market, grabbing roughly 45% of the online handle share in January; Boston's own DraftKings claimed just under 32% of handle share there.
Maryland sports betting had similar results when its online marketplace launched in November 2022, where FanDuel accounted for nearly 50% of all online handle in December compared to DraftKings at 33%. Bally Bet and Fanatics will also join the MA online sports betting field in May, and Betway is eyeing a Q1 2024 launch.
Projections suggest that sports betting in Massachusetts could eventually stack up to the likes of New Jersey sports betting and Arizona sports betting in terms of total handle and revenue generated. What's even better about the overall presence of legal sports betting in Massachusetts is the state will not lose nearly as much revenue opportunity from Bay state-based bettors who flee to the neighboring New Hampshire sports betting and New York sports betting markets, the latter of which is already the most prolific state in terms of total handle.
MA online sports betting home-cookin'
With this hotly anticipated launch of online sports betting in Massachusetts, two leaders of major sports betting brands are undoubtedly more excited than others.
DraftKings is notably headquartered in Boston, and CEO Jason Robins commented on the significance of the company's forthcoming launch by saying "it was just over 10 years ago when we launched DraftKings from a spare bedroom in Watertown, and now, we are proud to have the opportunity to deliver a safe and legal sports betting product to millions of diehard sports fans across Massachusetts."
And Barstool's founder Dave Portnoy, a Boston native himself, remarked that he's been waiting 20 years for this moment after first launching his now uber-popular media site as a Beantown-based gambling newspaper.
These two brands will look to capitalize on their local reputations as competition heats up for what projects to be one of the hottest sports betting markets in the industry.