PointsBet Meets Requirements for Massachusetts License as Vote Looms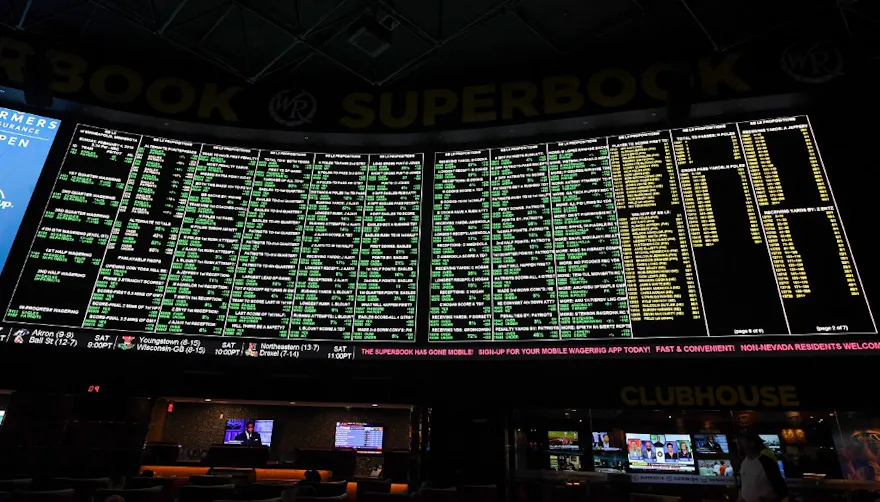 You can add another marquee sportsbook to the list of operators having met the criteria to earn a license in Massachusetts.
Australian-based PointsBet has joined the list of prospective sports betting sites seeking the green light to launch in the next U.S. state to introduce legal sports betting. The Massachusetts Gaming Commission welcomed PointsBet representatives in a Tuesday meeting that was relatively smooth when compared to some of the other sportsbook hearings.

Tuesday's provisional approval paves the way for PointsBet to join the Massachusetts sports betting landscape pending a formal vote. Online wagering in Massachusetts is slated to go live in early March, following the introduction of retail sports betting in late January.

PointsBet Hearing Highlights
PointsBet is chasing one of seven untethered sports betting licenses in Massachusetts; eight other licenses will be tied to, or "tethered" to retail facilities in the state. PointsBet highlighted its relationship with NBC Sports and NBC Sports Boston as a strength of its overall bid.
PointsBet also drew on its experience in legal sports betting markets around the world. It has been an active and successful operator in New Jersey since 2019 and has a reliable and recognizable brand in their home country Australia as well as Canada. PointsBet owns its own proprietary software and has been at the forefront of the industry for years.
Tuesday's hearing wasn't without its hiccups, however – specifically, members of the Commission had reservations about PointsBet's official sports betting partnerships with the University of Maryland and University of Colorado. But PointsBet representatives quickly alleviated all concerns during the hearing, paving the way for conditional approval.
Decisions Looming
With the last of the Commission hearings in the books, the MGC is expected to begin voting as early as Wednesday on which providers will make the cut.
Regulators will consider experience, expertise in the sports betting field, responsible gaming focus and just how each entrant would fit into what is expected to become a strong U.S. market. And you might expect, the best sportsbooks in the country are all in contention.

PointsBet, DraftKings, FanDuel, Bally Bet, Digital Gaming Corporation (DGC) and Betr – after a contentious hearing – have all passed the Massachusetts Gaming Commission hearing hurdle.
BetMGM, Caesars, Barstool Sportsbook, Betway, WynnBet and Fanatics, which finally gained preliminary approval Monday after a two week delay, are other names you will likely see tethered to retail facilities.
Other Developments
The MGC has all but promised the most stringent advertising regulations for sports betting providers in the country. Advertising inside the state's sports venues have become a hot topic recently and will continue to be up for discussion as the Commission meets.
Regulators have debated whether or not to allow sportsbook advertising at the state's pro sports venues, which include Fenway Park, Gillette Stadium and TD Garden. It is clear that regulators will be keeping a close eye on the advertising of their licensees, similar to what Ohio has done since going live with its mobile sports betting platform Jan. 1.
There have also been debates about how to account for promotional deductions. It remains to be seen if the Commission votes on a more "all-in" taxation approach where they would include and tax such deductions in Adjusted Gross Sports Wagering Receipts.
Promotions and customer acquisition costs will be extensive for sportsbooks in the new Massachusetts market. There is a significant difference between taxing the total handle versus those revenues minus the enormous promotional payouts.
Massachusetts Sports Betting Summary
Six operators will be granted untethered mobile sports betting licenses in Massachusetts, and the decision on the lucky applicants could come soon – perhaps in a week or two.
Retail sports betting starts Jan. 31 in Massachusetts, just in time for the Super Bowl. Mobile sports betting is still on track to launch in early March, in time for March Madness. Expectations are high, and so is the pressure on the MGC to finally name which companies that users in that state will have at their disposal.
Regardless of which books get green-lit, sports bettors can look forward to Massachusetts sportsbook promos that are on par with or even exceed the industry standard in what should be one of the most competitive sportsbook landscapes in the country.