NFL Team Prop Bets: Our Best Futures for the 2023 Season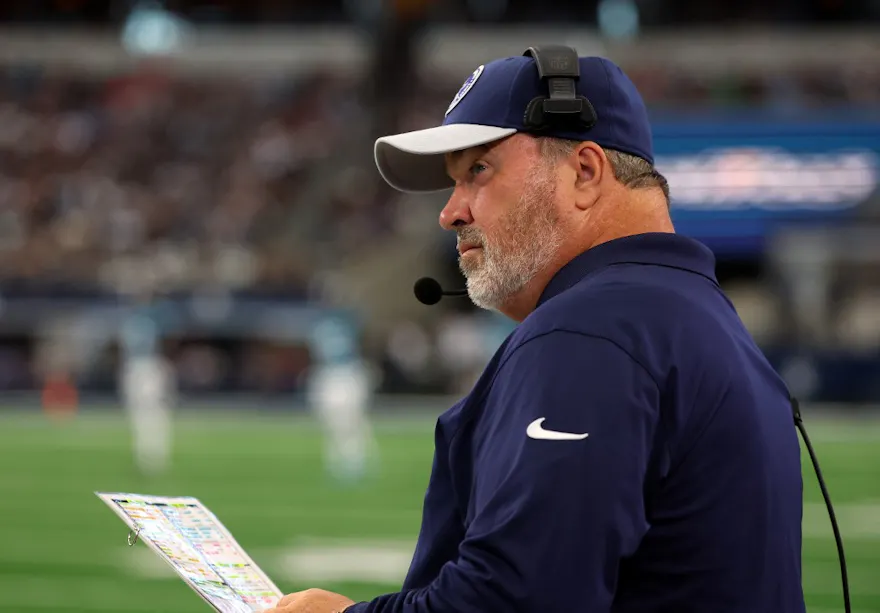 The Sportsbook Review team has been dishing out NFL picks and predictions all summer leading into Week 1, and this is a collection of our top team prop bets based on the latest NFL odds from our best sports betting apps.
NFL team prop bets
We're all about ready to say bye bye to the dog days of summer, and hello to the 2023 NFL season. Our NFL betting guide is loaded with team and division previews, futures odds and picks, Super Bowl odds, team and player props bets, and everything in between.
This is a team-by-team breakdown of our best team prop bets for the upcoming year from our best NFL betting sites.
Visit our Google News page and click "Follow" (⭐) for the latest odds, picks and news!
Arizona Cardinals best team prop bet
Cardinals to finish with the worst record (+220 via Caesars) ⭐⭐⭐⭐
The Cardinals are the only team getting NFL worst record odds at +300 or below at our best sports betting sites, and they're also the runaway favorite in the lowest-scoring team odds.
Additionally, little was done to significantly upgrade a defense that finished second-last while allowing 26.4 points per game in 2022.
–– Sean Tomlinson (SBR | Twitter/X)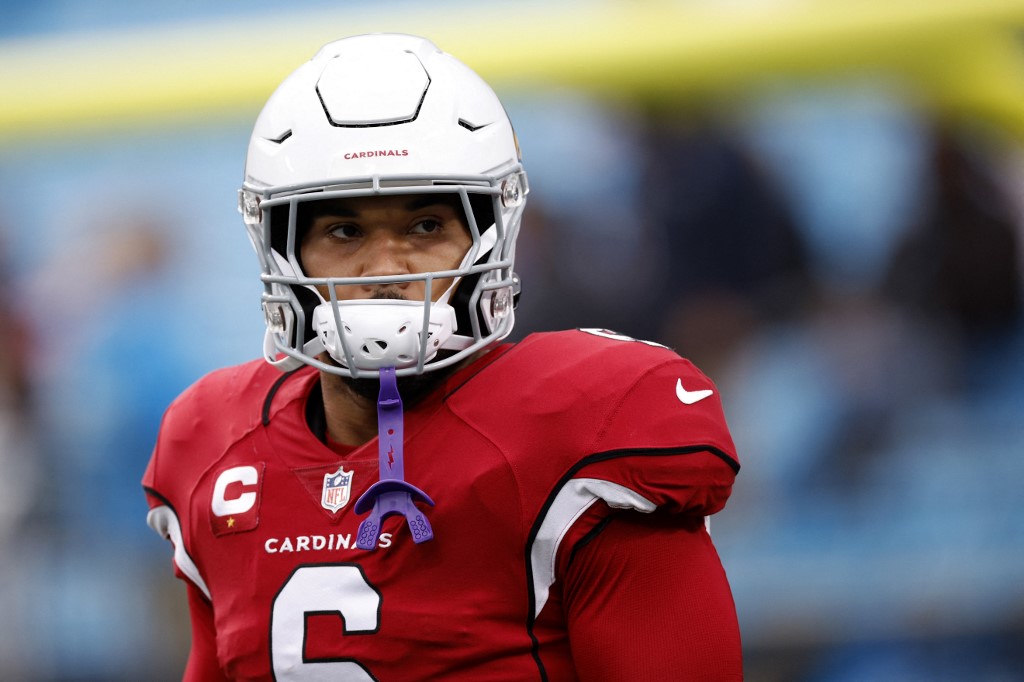 Atlanta Falcons best team prop bet
Falcons Over 3.5 wins in NFC South (+120 via Caesars) ⭐⭐⭐⭐⭐
Atlanta has the advantage of hosting the Carolina Panthers and rookie QB Bryce Young in Week 1. The rematch is just four weeks after the Falcons' bye, while the Panthers will be returning home following a season-long, three-game road trip.
It's possible the Falcons sweep both season series against the Panthers and Tampa Bay Buccaneers and don't need to be concerned with the Saints. However, I like Atlanta to win at least the first head-to-head meeting in Week 12 as it'll play host with both teams coming off a shared Week 11 bye.
–– Esten McLaren (SBR | Twitter/X)
Baltimore Ravens best team prop bet
Ravens to finish top two in AFC North (-150 via BetMGM) ⭐⭐⭐⭐
I'm betting on Baltimore to push the Cincinnati Bengals in a competitive AFC North. This might be the toughest division in the league this year, but the Ravens have a clear edge at quarterback over the Cleveland Browns and Pittsburgh Steelers. That should lead to a top-half finish in this division for Baltimore.
Baltimore has finished outside the top two in the AFC North only once in the last seven seasons. The lone year the Ravens didn't was in 2021 when they started 8-3 and were the No. 1 overall seed in the AFC before a Lamar Jackson injury led to a six-game losing streak and 8-9 final record.
–– Shane Jackson (SBR | Twitter/X)
Buffalo Bills best team prop bet
Buffalo Bills to finish 2nd in AFC East (+210 via DraftKings) ⭐⭐⭐
I don't have a particular lean in regard to whether it will be the New York Jets or Miami Dolphins winning the AFC East. Rather, I have a hard time believing the Bills can do so if they win 10 or fewer games.
On top of the Bills' relatively challenging schedule, the division continues to improve. Of course, the Jets made the big addition at quarterback, but the Dolphins and New England Patriots should build upon positive 2022-23 seasons. It's a good time to fade the favorites as the AFC East is tighter than ever.
–– Andrew Brennan (SBR | Twitter/X)
Carolina Panthers best team prop bet
Panthers to win Under 7.5 games (+110 via PointsBet) ⭐⭐⭐⭐⭐
While the Panthers have the fourth-easiest strength of schedule for 2023, according to Sharp Football Analysis, how that schedule is laid out will do them no favors, especially early in the season. The Panthers will play four of rookie quarterback Bryce Young's first six career NFL games on the road, with their season opener being a visit to the rival Atlanta Falcons.
While things certainly ease up out of their Week 7 bye with home dates against the Houston Texans and Indianapolis Colts, Carolina will then visit the Bears on Thursday Night Football in chilly early November, and soon after face a three-game road trip into early December.
–– Esten McLaren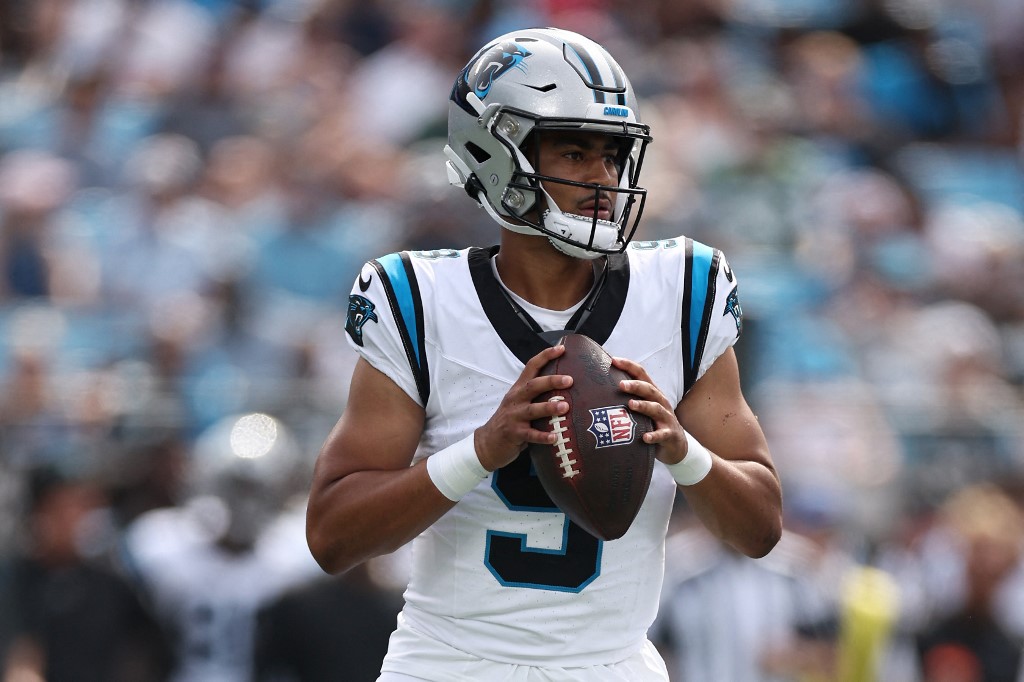 Chicago Bears best team prop bet
Trading at a total of 7.5 wins, the idea that the Bears will be better than last season is already very much factored into the equation here. Going from three to eight wins isn't just a light improvement from one year to the next.
My projection for the Bears is to win 7.5 games, which aligns exactly with the total we're seeing at all of our best sportsbooks. With this projection, we can price the Bears at -106 to go Under their win total of 7.5 wins. Attacking the +115 price point available through PointsBet provides a positive expected value of 11%.
–– Jon Metler (SBR | Twitter/X)
Cincinnati Bengals best team prop bet
I'm power rating the Bengals as a top-five team in the league, and I believe their division price should be as short as some of the other top squads. That's why our favorite futures bet at this moment is on the Bengals to win the AFC North at +150.
That's not to say the Bengals are the play in all futures markets, but bookmakers might not be pricing their upside correctly. I'm going to continue keeping a close eye on Cincinnati's futures odds, staying ready to pounce if there's ever a dip at the best live betting sites.
–– Shane Jackson
Cleveland Browns best team prop bet
Browns to win Under 9.5 games (-130 via BetMGM) ⭐⭐⭐
Cleveland has a single double-digit win season since 2008, and the Browns have finished Under their preseason win total in three of the last four years, including twice in three seasons under head coach Kevin Stefanski.
Based on my power ratings, I'm projecting closer to 8.5 wins for Cleveland this season. That would be an improvement from last year and could put this team in the playoff hunt. But there's value in taking advantage of this Under price.
–– Shane Jackson
Dallas Cowboys best team prop bet
Cowboys to win Over 9.5 games (-162 via FanDuel) ⭐⭐⭐⭐
The Cowboys boast one of the most fearsome offenses in football, with a stout defense to match. Dallas's strength of schedule entering 2023 falls in the middle leaguewide, and while there aren't many cakewalk matchups, the Cowboys should be favored in the majority of their games.
Dallas has racked up 12 wins in back-to-back seasons, and it's difficult to envision a path to a worse result in 2023, barring a chain of notable injuries. The sportsbooks have learned that the public feels this way, as well, which is why this play has become quite a bit chalkier.
–– James Bisson (SBR | Twitter/X)
Denver Broncos best team prop bet
Broncos division finishing position: 3rd (+190 via DraftKings) ⭐⭐⭐
There's a talent gap between Denver and the rival Kansas City Chiefs and Los Angeles Chargers, so we have no problem projecting Denver to finish third in the AFC West. We can still take home a healthy profit with a wager on that finishing position, as it carries +190 odds through DraftKings' division specials menu.
–– Michael McClymont (SBR | Twitter/X)
Detroit Lions best team prop bet
Lions to win Under 9.5 games (+115 via Caesars) ⭐⭐⭐⭐
Based on my power ratings, I have the Lions ranked as the fourth-best team in the NFC and the top team in the NFC North. Most Lions fans would likely be pleased with this assessment and agree with it. However, simply being ranked highly doesn't automatically translate to an Over play on their win total. In sports betting, it's essential to evaluate each bet independently and consider the numbers.
According to my projections, the Lions are expected to win 9.1 games, which indicates that we can price the Under 9.5 wins at -125. With a +115 available on the Under at Caesars, the Under 9.5 wins shows a positive expected value of 19%.
–– Jon Metler
Green Bay Packers best team prop bet
I have the Packers projected to win 8.2 games and price them at +322 to win the NFC North. Compared to my price, the edge over the DraftKings odds of +475 is a positive expected value of 36%.
Given the substantial probability gap available on the Packers, the optimal approach to winning this market might be to bet on the Packers now because my numbers show you're being overcompensated for them winning the NFC North.
–– Jon Metler
Houston Texans best team prop bet
Texans division finishing position: 4th (+145 via DraftKings) ⭐⭐⭐
I have Houston projected for the fewest wins in the division (6.5), and expect them to slot in fourth when it's all said and done.
The Jacksonville Jaguars boast a well-rounded roster, and the Tennessee Titans always out produce the sum or their parts because head coach Mike Vrabel is legit. Add in the Indianapolis Colts being positioned to rebound after underachieving in 2022, and Houston will sleep in the basement for a second consecutive season.
–– Neil Parker (SBR | Twitter/X)
Indianapolis Colts best team prop bet
Colts division finishing position: 3rd (+200 via DraftKings) ⭐⭐
I have the Colts with the third-longest odds to win the AFC South at +736 and am giving them just a 12% chance of taking down the division, so there's no edge in the available odds across our best NFL prop betting sites.
While Indianapolis will be hard-pressed to leapfrog both the Jacksonville Jaguars and Tennessee Titans, I have no fear of them holding off the Houston Texans to finish third in the AFC South.
–– Neil Parker
Jacksonville Jaguars best team prop bet
I have the Jaguars projected for 9.5 wins, and I think it's easy to forget that it took a five-game winning streak to end the 2022 campaign for Jacksonville to finish 9-8. Additionally, the Jags aren't sneaking up on anyone in 2023 after winning a postseason game and going toe-to-toe with the Kansas City Chiefs in the AFC Divisional Round last year.
My numbers have the Under on 9.5 wins priced at +102, so we're landing a positive expected value of 14% compared to the +130 odds DraftKings is hanging. - Neil Parker
–– Neil Parker
Kansas City Chiefs best team prop bet
Kansas City has won the AFC West every year since 2016. The Chiefs are again the class of the division, but the Los Angeles Chargers and potentially the improved Denver Broncos should challenge them.
Nonetheless, if you're comfortable swallowing the considerable juice, the Chiefs should be a safe bet to win their division. They'll face stiffer tests to take the conference and Super Bowl and may not be worth the investment at such short odds.
–– Michael McClymont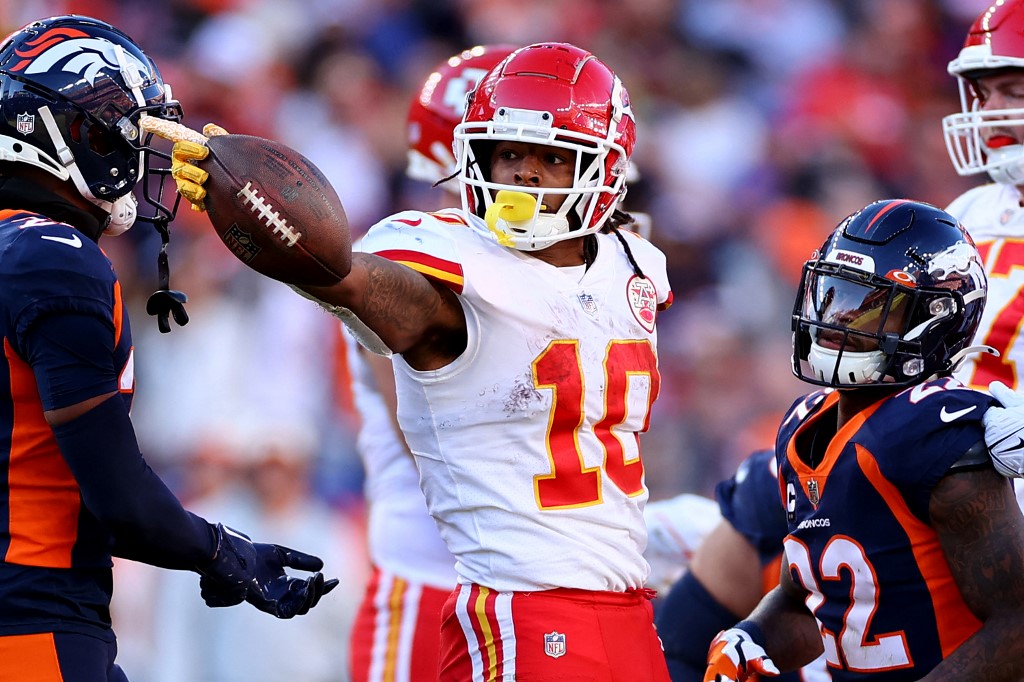 Las Vegas Raiders best team prop bet
Raiders to win Under 6.5 games (-130 via Caesars) ⭐⭐⭐
Is the move from Carr to Garoppolo worth two wins? The betting market doesn't seem to believe so. Books are split on whether to hang the Raiders' win total at 6.5 or 7.5, and one thing that's certain is the Under on 7.5 is being heavily juiced.
We're in lockstep with that line of thinking while believing the Raiders will struggle to reach eight wins in 2023-24, particularly if Garoppolo misses any time. The Raiders play in the tough AFC West, so we're not comfortable betting on Vegas cash the Over here.
–– Michael McClymont
Los Angeles Chargers best team prop bet
Division standings: Chargers to finish 2nd (+175 via DraftKings) ⭐⭐⭐⭐⭐
L.A. is considered a long shot to win the Super Bowl and the AFC, but the team is priced as the second-favorite to finish atop the AFC West. The Chiefs have won the division every year since 2016, and 2023 should be no different.
Chargers to finish second in the division carries +175 odds through DraftKings. Interestingly, a straight forecast of Chiefs first and Chargers second comes with the same odds through BetMGM.
–– Michael McClymont
Los Angeles Rams best team prop bet
Rams to finish third in NFC West (+125 via DraftKings) ⭐⭐⭐⭐
This play is more about what's going on elsewhere in the NFC West. Or rather, what isn't going on at all in the case of the Arizona Cardinals.
The Cardinals are set to be putrid in every sense, and while the Rams are also talent poor in plenty of critical areas, just getting a healthy Cooper Kupp, Aaron Donald, and Matthew Stafford for any period gives them enough of an advantage over Arizona in the division. Those three can't propel the Rams past the Seattle Seahawks, and certainly not the San Francisco 49ers. But Kupp's well-established connection with Stafford should keep the Rams out of the NFC West basement.
–– Sean Tomlinson
Miami Dolphins best team prop bet
This bet really comes down to quarterback Tua Tagovailoa's health. The Dolphins were one of the NFL's best teams before injuries caught up with their quarterback.
Miami faces a relatively tricky schedule to navigate, but there are certainly more than 10 winnable games. I project the best-case scenario to be 12 or 13 wins, with the worst-case being seven victories. The most realistic finish for the Dolphins looks to be a 10-7 record, making this even-money offering from DraftKings solid value.
–– Andrew Brennan
Minnesota Vikings best team prop bet
Vikings to win Under 8.5 games (+116 via FanDuel) ⭐⭐⭐⭐⭐
It's no secret that the Vikings overachieved last season with a 13-4 record, and I believe everyone expects some form of regression. It's also easy for the star power of Justin Jefferson to feel captivating. The team also added Jordan Addison in the draft, and Brian Flores is taking over as the defensive coordinator.
The Vikings are ranked 17th in my power ratings and project them to win 8.1 games this season. Based on this projection, we can price the Vikings at -128 to go Under their win total, and there's a +116 available at FanDuel.
–– Jon Metler
New England Patriots best team prop bet
Patriots to finish 4th in AFC East (-120 via DraftKings) ⭐⭐⭐
Sure, I think the Patriots are good enough to win eight-plus games. However, I don't think they're good enough to win more games than any other team in the division.
Bill Belichick is one of the NFL's best all-time coaches, but the once-dynastic Patriots don't possess enough talent to seriously challenge their AFC East rivals for a playoff spot or division title.
–– Andrew Brennan
New Orleans Saints best team prop bet
Saints to win Under 9.5 games (-110 via Caesars) ⭐⭐⭐⭐
Even with a top wideout in Chris Olave, quarterback Derek Carr will struggle to lead this offense to high-scoring victories with his worsening accuracy. The Saints will also be without star running back Alvin Kamara for the first three games of the season due to a suspension following a February incident in Las Vegas.
Defensively, the Saints got older with the comings and goings of free agency. They'll be relying heavily on first-, second-, and fifth-round draft picks to step up quickly, but they seem ill-prepared to handle any early injury losses.
–– Esten McLaren
New York Giants best team prop bet
If a team can't finish above .500, it'll face overwhelmingly long odds to secure a postseason spot. And while the NFC isn't exactly flush with elite teams, the Giants are likely in tough to return to the playoffs for the second straight year.
This play is on the low end of my preference scale from an ROI perspective, but I can't resist fading the clear No. 3 team in its own division. DraftKings is offering a slight edge here on the field, and I don't expect much movement in this market barring some significant division news.
–– James Bisson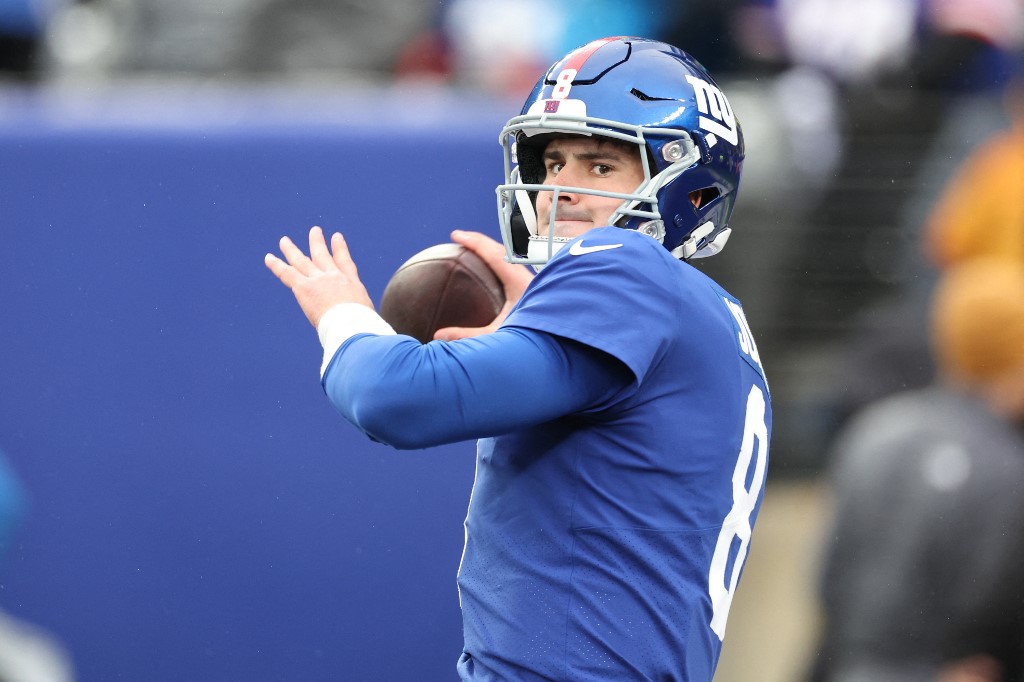 New York Jets best team prop bet
Jets to win Over 9.5 games (-120 via Caesars) ⭐⭐⭐
The key to a successful season for the Jets will be navigating a tricky start to the campaign. New York has a Week 7 bye, and its stretch of games prior to that includes contests against the Dallas Cowboys and Denver Broncos, and home matchups vs. the Buffalo Bills, Kansas City Chiefs, and Philadelphia Eagles.
if the Jets play to their potential, it's fair to say that the worst-case scenario for this team is nine wins, and I believe they can win as many as 13 based on the schedule. In the end, it comes down to whether Rodgers is worth three more wins than the combination of Zach Wilson, Joe Flacco, and Mike White (and that's without factoring in the natural growth of many of the team's young stars).
–– Andrew Brennan
Philadelphia Eagles best team prop bet
Eagles to win Over 11.5 games (+110 via Caesars) ⭐⭐⭐⭐
The Eagles boast a bevy of riches for new offensive coordinator Brian Johnson and defensive coordinator Sean Desai to work with, including top-tier talent at most positions. Offensively, the bulk of last year's potent attack remains in place, with superstar quarterback Jalen Hurts anchoring the unit. He'll look to improve upon last year's absurd numbers (3,701 passing yards, 22 passing TDs, 760 rush yards, and 13 rushing TDs).
Add in the fact that the Eagles rank in the upper half in terms of preseason strength of schedule despite winning the NFC last season, and it's easy to envision a path to 12-plus wins.
–– James Bisson
Pittsburgh Steelers best team prop bet
Steelers to win Under 9 games (+105 via Caesars) ⭐⭐⭐⭐
I believe there's some upside for the Black and Gold, depending on if second-year quarterback Kenny Pickett progresses. But I would rather bet on the upside in specific markets that offer juicier odds, as the most-likely outcome is that the AFC North proves to be too overwhelming for this version of the Steelers.
My power ratings project right around 8.25 wins for the Steelers, so I don't mind taking the Under at 8.5. But as long as we can still get an Under at 9, that's my preference in this market. After all, Tomlin continues to prove why he's a tough coach to bet against.
–– Shane Jackson
San Francisco 49ers best team prop bet
49ers to win Over 10.5 games (-139 via BetMGM) ⭐⭐⭐⭐
The betting market clearly believes a Niners team that's hit double-digit wins in three of the past four years (including finishing with 13 twice) while winning the division in each of those campaigns can continue its run of success.
San Francisco inked high-end free agents Clelin Ferrell and Javon Hargrave to add extra salt to a defense fresh off leading the league with just 16.5 points per game. Splash in a full year of Christian McCaffrey on the other side of the ball amid a weak NFC West, and there's an easy recipe for the Over to hit here.
–– Sean Tomlinson
Seattle Seahawks best team prop bet
The Seahawks are well-positioned to rack up wins within the division after improving their defense with the additions of linebacker Devin Bush, and bringing back linebacker Bobby Wagner and defensive tackle Jarran Reed. The trio will help a leaky defense that allowed 23.6 points per game.
However, a lot will still depend on the play of 2022 NFL Comeback Player of the Year winner Geno Smith. If the veteran quarterback doesn't morph back into the inaccurate and turnover-prone version of his prior self, the surroundings are comfy enough for him to lead the Seahawks to Over 8.5 wins.
–– Sean Tomlinson
Tampa Bay Buccaneers best team prop bet
Buccaneers to finish 3rd in NFC South (+260 via DraftKings) ⭐⭐⭐⭐
The Bucs are trading at -110 odds as the favorites to finish fourth in the NFC South. Only four other teams have minus-money odds to finish last in their respective division this season. While the NFC South was wholly unimpressive in 2022, it was tight. Just like the Bucs would only need one or two coin flips to go their way to cash the Over on their 6.5 win total, we need only a break or two for them to finish above the Saints, Falcons, or, most likely, the Panthers.
–– Esten McLaren
Tennessee Titans best team prop bet
It took a five-game winning streak to end the season for the Jacksonville Jaguars to win the AFC South in 2022, and the Titans spoiled a 7-3 start with seven straight losses to miss the postseason for the first time in three years. A Tennessee rebound under head coach Mike Vrabel is in the cards, and Jacksonville isn't sneaking up on anyone in 2023.
I have the Titans projected for 8.9 wins and priced at +111 to win the division. As a result, we're landing an enormous positive expected value of 113% on the +350 odds available through DraftKings.
–– Neil Parker
Washington Commanders best team prop bet
Commanders to finish last in NFC East (-120 via bet365) ⭐⭐⭐⭐⭐
Given how dominant the Philadelphia Eagles and Dallas Cowboys are expected to be this season, this pick really comes down to whether I believe the New York Giants will be better. And I do: Brian Daboll's impact on the team in Year 1 of his head coaching tenure was immense, and the addition of tight end Darren Waller, combined with some much needed defensive line depth, will only help.
Meanwhile, there just aren't many easy wins on the Commanders' schedule, especially if they continue to struggle running the football. Both of their primary running backs – Brian Robinson Jr. and Antonio Gibson – averaged fewer than four yards per carry, and the Commanders produced just nine rushing scores all season, fourth-fewest in the league. Not exactly the production you're looking for to complement an inexperienced starting quarterback, as Sam Howell has logged just 19 career passing attempts as a pro.
–– James Bisson
NFL betting preview
(21+. Gambling Problem? Call 1-800-GAMBLER)
* Bonuses not applicable in Ontario.
Related pages