How to Fill Out a March Madness Bracket: 2023 NCAA Tournament Bracket Guide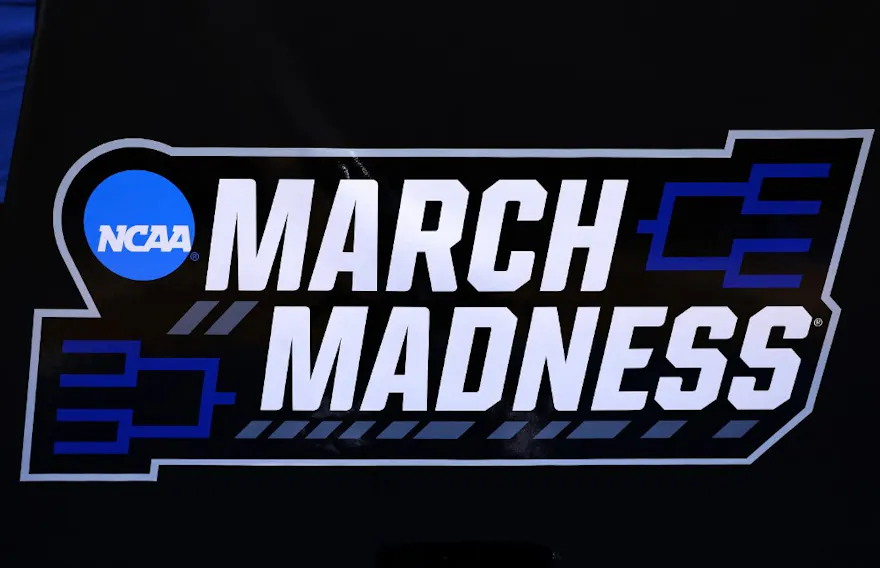 Let the madness begin. March Madness has arrived, and that means most people will be filling out at least one bracket this month. Read on for our tips and tricks on how to fill out your March Madness bracket this year.
The 2023 NCAA Tournament figures to be as unpredictable as ever, and we know you are itching to fill out your March Madness bracket for this year's event. While you might want to go ahead and give up on your aspirations of having a perfect bracket as there's be plenty of March Madness upsets, we are here to help you win your pool with a few tips and tricks.
Check out our March Madness bracket guide for all you need to know for how to fill out a March Madness bracket.
How to fill out a March Madness bracket
Join a pool
Start with a clean bracket (or even download one, if you'd like)
Study our experts' March Madness bracket predictions
Pick winners for the opening round by advancing them to the Round of 32
Select your 16 winners in the Round of 32
Choose your winners in the eight respective Sweet 16 matchups
Nail down your Final Four teams by picking the winner for each Elite Eight showdown
Advance two teams to the national championship game
Pick your winner in the title game, with a projected final score in case of a tiebreaker
Submit your bracket
Expert tips for filling out your bracket
Pick some upsets early
It is called March Madness for a reason. There are usually plenty of upsets in that opening weekend, at least from the perspective of seeding. By paying attention to the March Madness odds and Final Four odds, we can locate the best spots for a lower seed to win during the first round with our March Madness picks.
If a spread is within a couple of possessions, that means oddsmakers believe it will be a competitive game. Spreads of six or more points tend to shade closer to blowout territory, so we should avoid those games when trying to identify our favorite March Madness upset picks in the first round.
A No. 12 seed has advanced to the second round in 32 of the last 37 NCAA Tournaments, while a No. 13 seed has won at least one game in 10 of the last 14 years. Here's a look at the No. 12 and 13 seeds in action this year, along with their first-round opponents (opening odds via FanDuel):

| Region | Underdog | Favorite | Odds |
| --- | --- | --- | --- |
| South | (12) Charleston | (5) San Diego St. | SD State -4.5 |
| South | (13) Furman | (4) Virginia | Virginia -6.5 |
| Midwest | (12) Drake | (5) Miami (FL) | Miami -3.5 |
| Midwest | (13) Kent State | (4) Indiana | Indiana -5.5 |
| West | (12) VCU | (5) Saint Mary's | Saint Mary's -5.5 |
| West | (13) Iona | (4) UConn | UConn -10 |
| East | (12) Oral Roberts | (5) Duke | Duke -7.5 |
| East | (13) Louisiana | (4) Tennessee | Tennessee -10.5 |
Familiarize yourself with these mid-majors, and take a look at the college basketball odds, to help locate those key upsets this year.
Editor's note: Hey Massachusetts! Welcome to legal online sports betting. Check out the best sites for Massachusetts sports betting and the best Massachusetts sportsbook promos! 21+ and present in MA. Gambling Problem? Call 1-800-GAMBLER
Go with chalk late
Only once in the history of this tourney has all four No. 1 seeds made it to the Final Four, which happened in 2008 before Kansas defeated Memphis in the national championship game. That means you shouldn't be completely chalky with your Final Four picks, but the team cutting down the nets will still likely be a favorite.
A No. 1 seed has claimed eight of the last 10 titles, including each of the last five years. A No. 1 seed has won it all 65% of the time in the NCAA Tournament, per breacketresearch.com. A No. 2 seed has won five championships, while a No. 3 seed has secured four crowns. Teams seeded between No. 4 and No. 8 are responsible for four combined championships.
Here's a look at the four No. 1 tournament seeds, along with their odds of winning the title (opening odds courtesy FanDuel):

| Region | No. 1 Seed | Title Odds |
| --- | --- | --- |
| Midwest | Houston | +500 |
| South | Alabama | +800 |
| West | Kansas | +1000 |
| East | Purdue | +1200 |
Considering how much the scoring is weighted for the final weekend, just make sure you aren't being too unique with these key selections to close out your bracket.
Don't be afraid to be contrarian
A key strategy when trying to figure out how to bet on March Madness is to be a little different with your bracket. Simply put, you aren't going to win your pool by picking the same champion or Final Four teams as the rest of your friends or coworkers.
Think about how many times Gonzaga has been the No. 1 overall seed and failed to cut down the nets, despite being the betting favorite. In fact, the favorite heading into the NCAA Tournament has secured only four championships in the last 10 years.
Last season, only 9.6% of ESPN brackets correctly predicted second-seeded Villanova would reach the Final Four. Only 1.1% of brackets were riding the eighth-seeded North Carolina Tar Heels to go that far as well. You likely improved your chances of winning your pool by correctly picking one of those two teams, and this information is available to the public as soon as brackets start getting submitted.
Here's a list of the most notable sites to carry March Madness bracket data:
CBS Sports (click on "i" button in each matchup to find pick distribution)
Before you finish your bracket, we suggest taking a look at these numbers and see where you can differentiate yourself from the masses, while riding with some higher seeds in the end.
Got it? Test your skills with these free March Madness bracket challenges and download our free printable March Madness bracket to run your own pool.
(21+. Gambling Problem? Call 1-800-GAMBLER)
* Bonuses not applicable in Ontario.
Related pages