March Madness Bracket Predictions: NCAA Tournament Bracket Picks 2023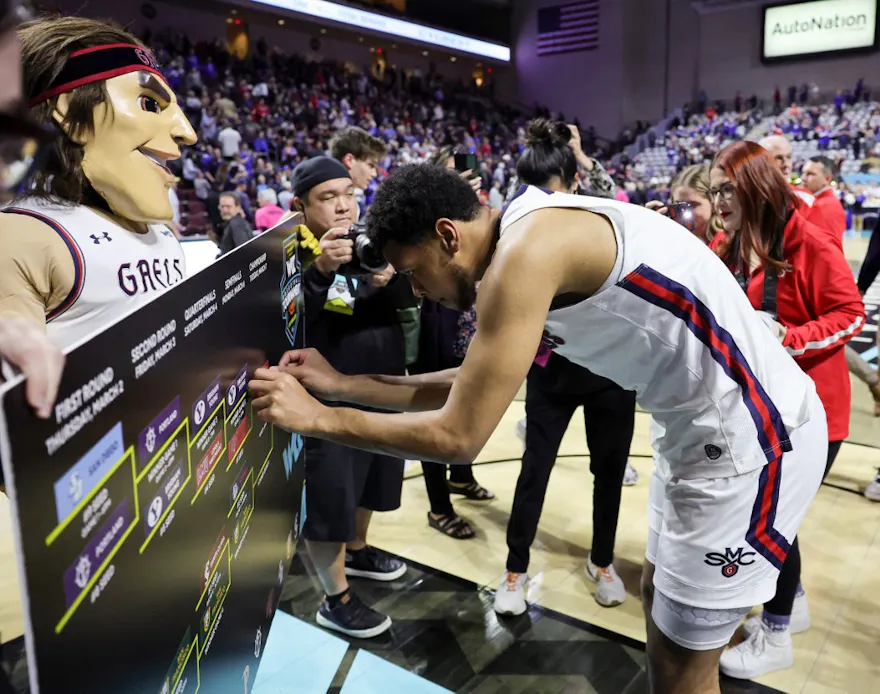 Looking for some help with your March Madness bracket for the 2023 NCAA Tournament? Sportsbook Review's college basketball betting experts are here to help with their top March Madness bracket predictions.
Already know how to fill out a March Madness bracket and are looking for some help when making your March Madness picks?
To help save you time as you analyze the March Madness odds and Final Four odds while studying our March Madness betting strategy guide, our March Madness bracket predictions are here to help get you started.
March Madness bracket predictions
Our college basketball experts offer up a look at their March Madness bracket predictions to help you in your quest to dominate your bracket pool this season. Just be sure to download our free printable March Madness bracket for the 2023 NCAA Tournament.
Made your picks already? Be sure to enter them in the best free March Madness bracket contests from our best March Madness betting sites!
Mike Spector's bracket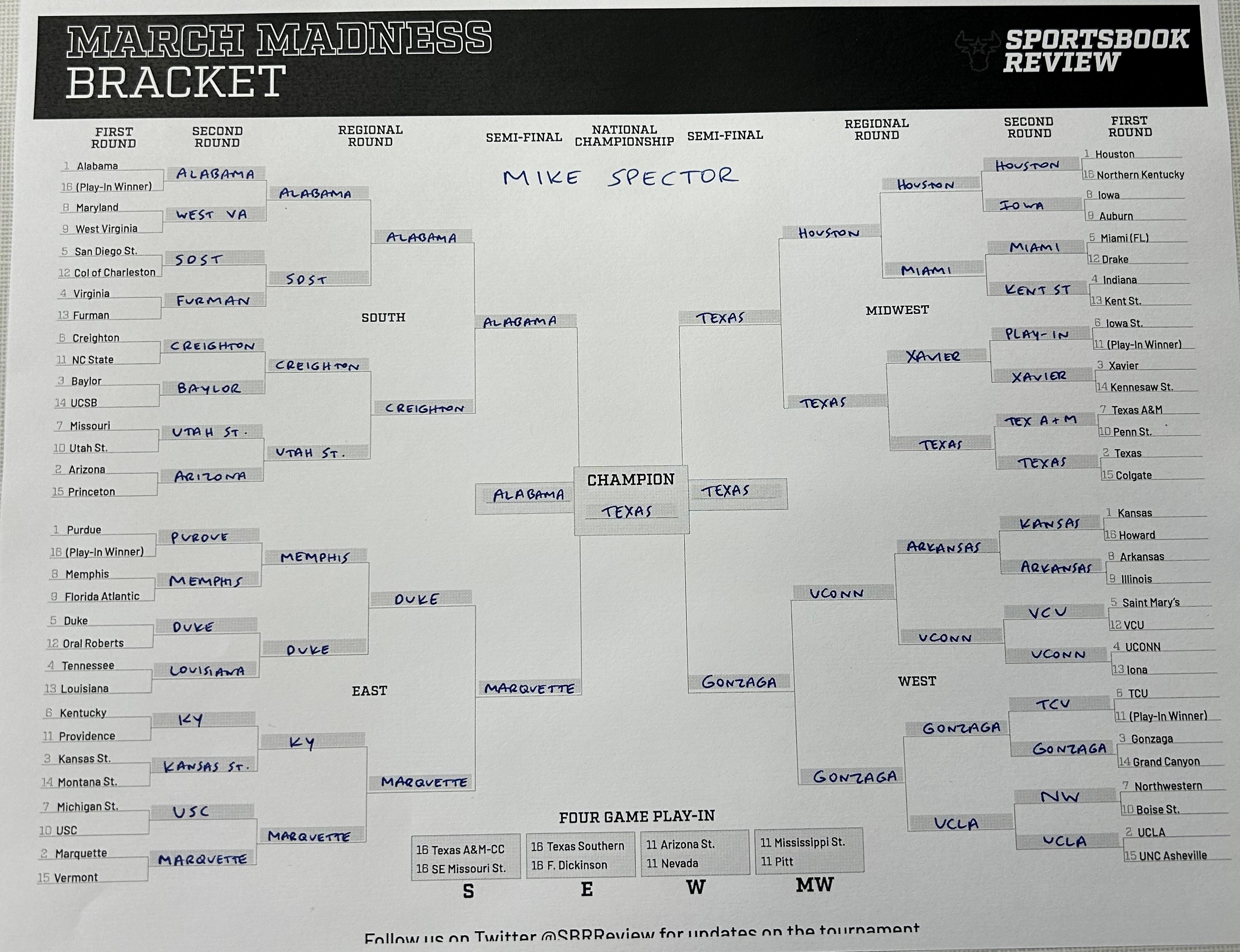 In many ways, we are going against the trends of many recent NCAA Tournaments. A No. 1 seed has won the last five national championships, a No. 2 seed has not reached the national championship game since 2016, and six of the previous eight national champions have been at-large teams.
However, the narrative that the Longhorns are not national title contenders under interim head coach Rodney Terry can be put to bed after Texas won the Big 12 Tournament. The Longhorns have the experience (seventh-oldest team in the country) as well as the balance and depth both offensively and defensively. Texas ranks in the top 18 in KenPom's adjusted offensive efficiency and defensive efficiency metric and will be able to navigate a tough field and cut down the nets in Houston. - Spector
Phil Wood's bracket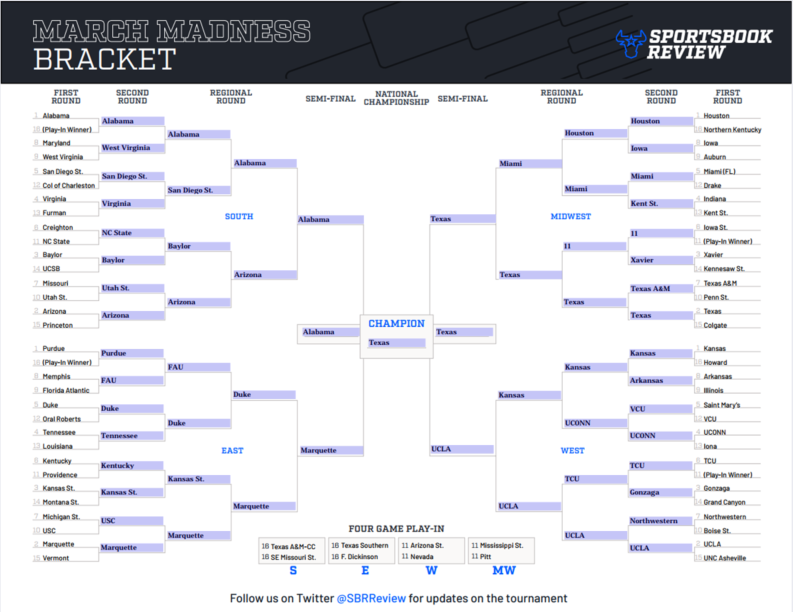 VCU and Kent State will be the surprises of the first round, while FAU in the Sweet 16 will be the storyline of the tournament. Miami and Duke will each make the Elite Eight thanks to favorable matchups, but neither will make the Final Four.
Alabama will earn a spot in the Final Four thanks to an easy path through its region, then advance to the championship game after beating a Marquette team that survived a very tough East Region. In the West, a UCLA and Gonzaga final won't happen, because TCU is going to take care of the Bulldogs in a second-round March Madness upset.
While many believe that Kansas vs. UConn will determine who goes to the Final Four, there is no reason to sleep on an experienced and incredibly talented UCLA team even if it is without Jaylen Clark. UCLA will survive but lose to Texas in the Final Four. The Longhorns will continue their hot play from the Big 12 Tournament and cut down the nets on April 3. - Wood
Shane Jackson's bracket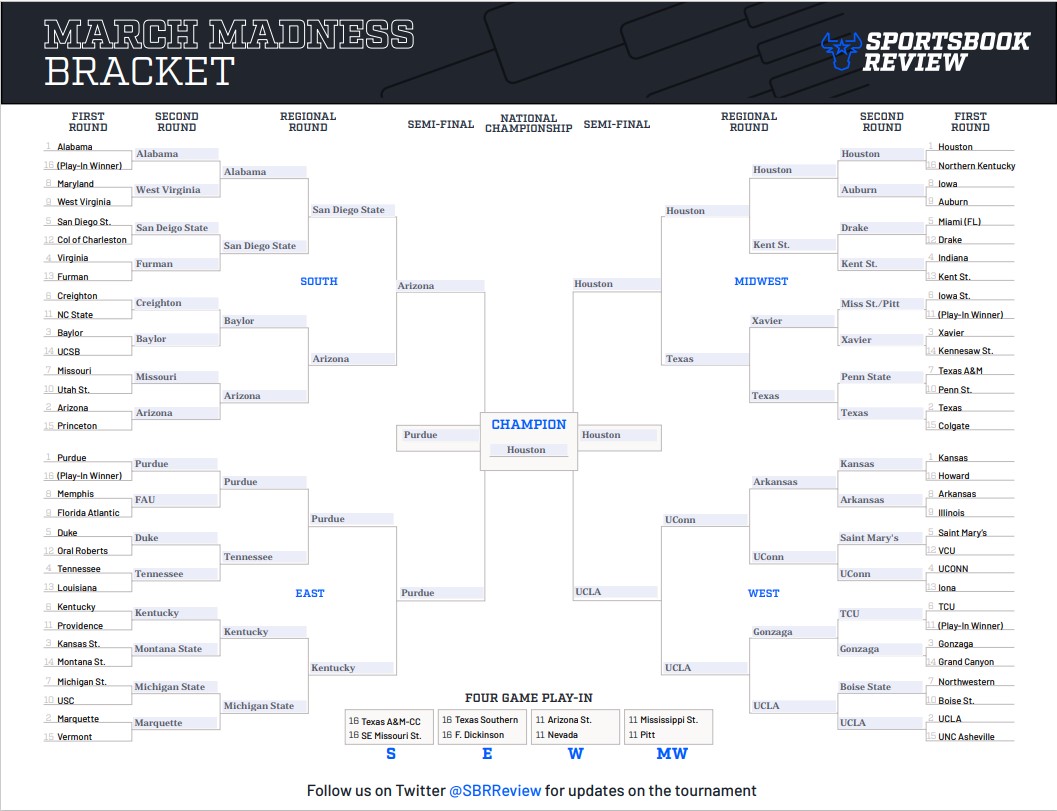 We have been told all year about how this is going to be the most wide-open NCAA Tournament ever, so why do over 20% of ESPN brackets have Alabama winning the national championship?
Ignoring the fact it has been 10 years since the No. 1 overall seed has won the championship, you can can leverage your entry against your pool by picking and rooting against Alabama. That's what I'm doing by having San Diego State pick off the Crimson Tide in the Sweet 16 and having the Arizona Wildcats emerge out of the South Region.
Because I'm out on Alabama, I'm able to go chalky in a couple of other regions with Houston winning the Midwest and Purdue coming out of the East. The funny part is, nobody seems to believe in the Boilermakers despite their favorable region. It reminds me of the Kansas draw last year, which we know how that ended.
Speaking of Kansas, another way to get a leg up on your pool is by having Kansas get bounced in the opening weekend. A No. 1 seed can go down in the Round of 32, as we saw with Baylor last year, and there are some warning signs with the defending champs after they were thrashed by Texas in the Big 12 title game.
After picking my spots with upsets early, I settled on a chalky championship between Purdue and Houston. Most of this will likely be wrong, but I'm pretty confident in the Cougars cutting down the nets in Houston to wrap up a chaotic college basketball season. - Jackson
Brenden Schaeffer's bracket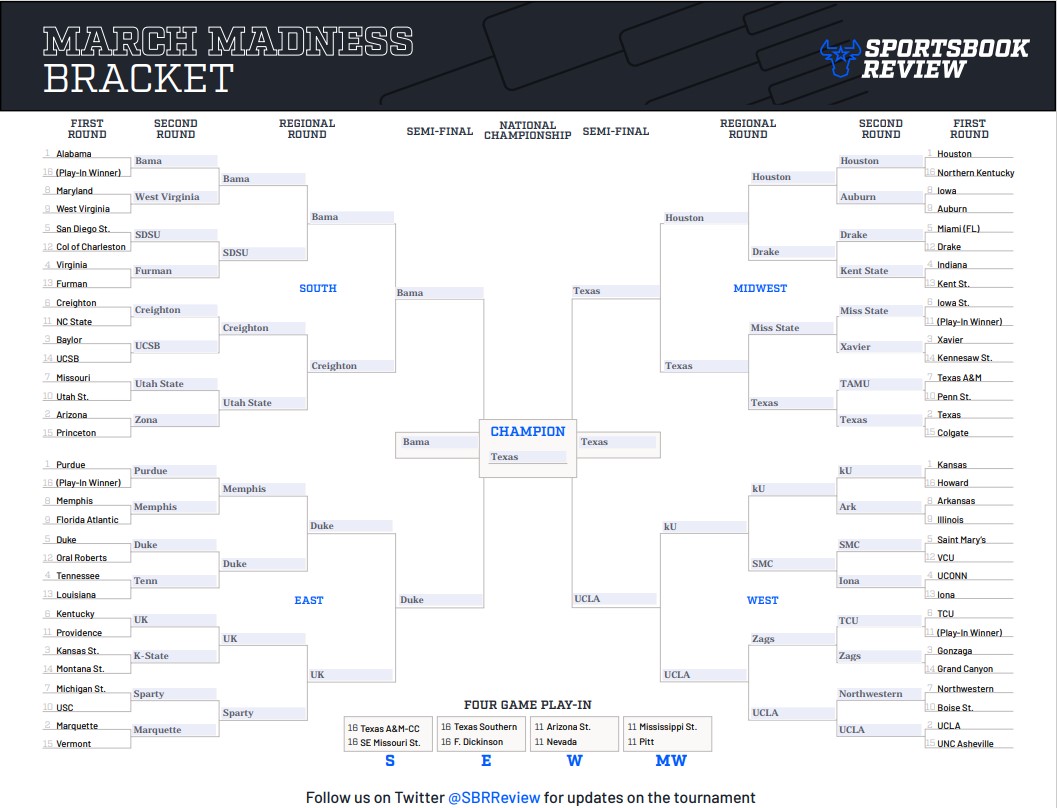 Duke against Oral Roberts is the toughest time I've ever had choosing a side in a first-round game—I like the winner to reach the Final Four out of the East Region (+750/+6000). With both Xavier and Iowa State susceptible to dud performances, I like the Mississippi State-Pitt play-in winner to the Sweet 16 in the Midwest (+950/+1800).
I have the tournament's top overall seed, Alabama, advancing to the National Championship Game despite the off-court issues facing the Tide. Texas can knock them off, though, fitting the historical March Madness betting trend as a top-20 team in both adjusted offensive and defensive efficiencies. - Schaeffer
Check out our Final Four odds to see which teams are most likely to win each region.
(21+. Gambling Problem? Call 1-800-GAMBLER)
* Bonuses not applicable in Ontario.
Related pages