Sportsbooks Altering Their Marketing Strategy: How Will This Affect Sports Bettors?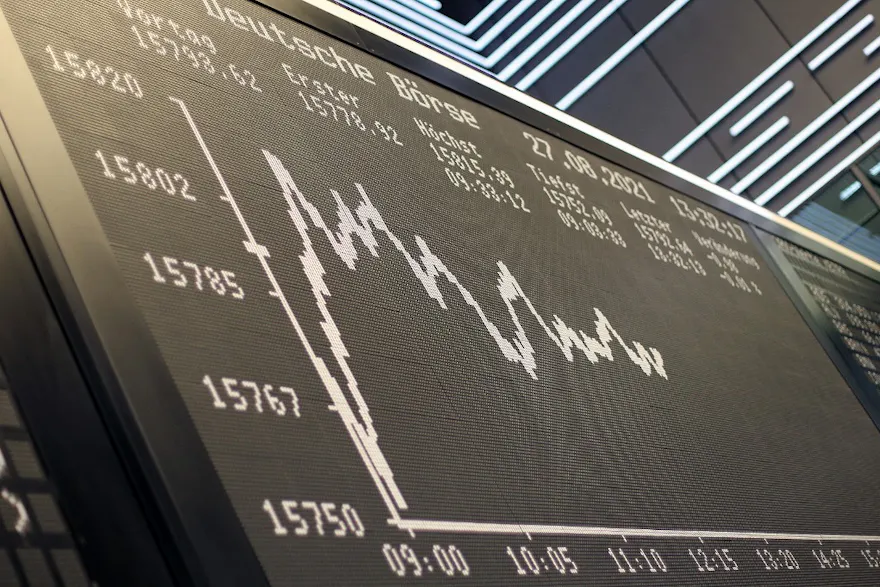 With sportsbooks moving towards a more profit-driven model in the near future, what does this mean for sports bettors? Here we examine how sportsbooks are spending their advertising dollars and what this potentially means to you as a bettor.
We have all seen it, you have too. In an effort to increase customer acquisition, the sports betting sites have been spending billions of dollars on advertising. It is impossible to turn on the television, listen to a podcast or scroll through social media without seeing a sportsbook advertising a sign-up promotion.
Since PASPA was overturned in 2018 and states across the United States began legalizing sports betting, companies such as FanDuel, DraftKings, Caesars, and BetMGM have been advertising non-stop. Despite the fact that this has been their model since legalization, The Washington Post recently published an excellent piece highlighting a shift in focus for several sportsbooks.
What is the reason for the move from spending billions of dollars on advertising to a much more conservative promotional approach? First of all, this business model has not been profitable for them. It was always hoped that, by flooding the market with advertising, there would be an initial loss but the long-term financial gains would make it worthwhile.
This may be true, but stakeholders are losing patience with this model. Over the past 18 months, DraftKings stock has fallen from $71.98 a share all the way down to $15.53 a share. Penn Gaming stock has plummeted from $130.47 to $27.70 during the same time period.
With the majority of notable sports betting sites now adopting a different approach, how might the shift in marketing strategy and business model affect sports bettors?

Fewer Sports Betting Commercials? Hooray!
Finally!
Since the legalization of sports betting, nothing has been more annoying than the amount of advertising that has been spent on customer acquisition. It is not necessary to show 20 commercials about opening a sportsbook account during Monday Night Football. It is time for these companies to invest their resources in retention rather than acquisition.
Acquisition has received plenty of attention, and I have never been keen on the strategy. It doesn't matter whether you advertise or not, people who are interested in betting on sports will find you.
Prior to my 19th birthday, the legal age for wagering on sports in Canada, I conducted extensive research regarding the most reliable sportsbooks. Having read reviews across the internet, I knew which one I would sign up for on my birthday. I also sought information from people who were older than me regarding the sportsbooks they trusted.
This is where I think sportsbooks have really missed the mark. Spending money on retention instead of acquisition will result in your family, friends, and group chats recommending your sportsbook to everyone.
The Washington Post article stated that sports betting sites are becoming increasingly interested in paying media companies for sending them customers – essentially an affiliate program. If companies loaded with talent received some of these advertising dollars, they would be able to create more tools and content that makes sports bettors smarter.
I believe the advertising and promotional deluge have done the opposite of teaching people about responsible gambling. The promotions are designed specifically to entice you to wager on bets that are profitable for the sportsbooks, such as same game parlays. Hopefully, we can get away from this: a 21-year-old who just saw a commercial on Monday Night Football will have no chance of succeeding without having at least a basic understanding of the industry.
Lower Holds Equal New Customers
It's my hope that sportsbooks will begin to make changes in their business that actually matter to sports bettors. An example would be to reduce the hold on NFL point spreads, as PointsBet recently did.
Do you know what happens when sportsbooks reduce the hold? They get free advertising from the sports betting community since all your friends text to let you know that PointsBet has the best prices on NFL point spreads and game totals. Additionally, podcasts and companies like Sportsbook Review produce content about that reduced hold, which provides free advertising.
For me, reducing the hold across all markets is what will compel me to sign up and place a wager on a sportsbook. I am always looking for the best possible price on what I am betting on, and I will take my action wherever that price may be found.
It is also possible for sportsbooks to increase their workforce by saving on advertising costs. This could result in faster payouts, improved customer service, and the creation of new betting markets. The combination of all of these factors would aid in retention and attract new customers to the sportsbook.
I also believe that it would be wise for a sportsbook to establish clear rules regarding the betting limits on all of their markets and that none of their customers will be banned or limited. A sportsbook that establishes these rules is likely to attract a large number of customers. It is nauseating to see how some sportsbooks manipulate how much money they are willing to take on a side. Bettors would benefit from consistency and knowing that they can at the very least get a certain amount down on the side they are interested in without any issues.
Could We See More Bet Limits?
There is a possibility that the sportsbooks will receive so much pressure from their stakeholders to turn a profit that this may actually have an adverse effect on sports bettors. As much as I would like to see reduced holds and no limits on bettors in order to aid in retention, is there a chance we will see the opposite?
The Washington Post article highlighted what I believe will prevent this from going the other way for sports bettors. FanDuel has already begun to generate a profit from its sports betting ventures. In the event that a sportsbook decides to increase the hold, reduce promotions, or ban winners in an attempt to increase profits, bettors will simply take their action to a different sportsbook that does not employ these tactics.
Sportsbook Reviews
Caesars | BetMGM | FanDuel | DraftKings | PointsBet | Barstool
Sportsbook Bonuses (U.S. Only)
Caesars | BetMGM | FanDuel | DraftKings | PointsBet | Barstool