PointsBet Lowers Juice on NFL Betting Lines: Will the Competition Follow?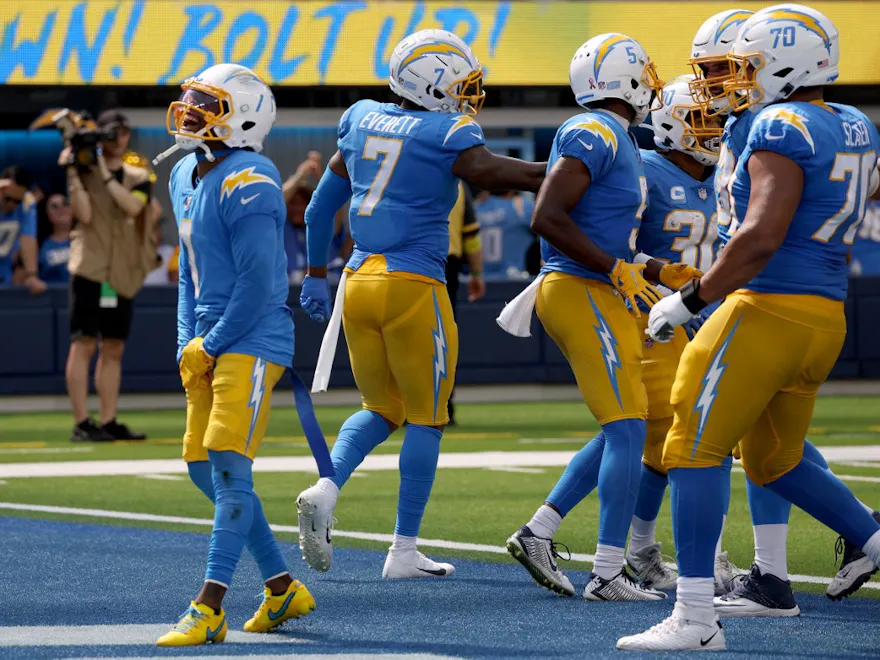 It's just a few days until the start of Week 2 of the NFL season, and one of the major sportsbooks in North America is leading the way by lowering the juice on its NFL spreads. Throughout this article, I will highlight why this is a significant change – and what it means for bettors.

This was going to be included in my Week 2 article on things I observed from the sportsbooks over the weekend in the NFL, but it is so lucrative for bettors that I could not wait to highlight it. The NFL spreads offered by PointsBet in Week 2 should prompt you to drop everything you are doing and open an account with the Australian-based sportsbook as soon as possible.
When it comes to sports betting, it's all about gaining a slight edge over the numbers, which will allow you to be successful over the long run. The key to this puzzle is buying the best number, whether it be on a future, game total or point spread – and PointsBet has recently reduced its vig on its NFL lines, which could provide you with a massive benefit over time.
PointsBet Sportsbook Offering 14 Cent NFL Lines
In every sports betting line, sportsbooks take a small cut for offering you the wager. The juice (or vig) is essentially the sportsbook's commission for offering you the line, and is the method by which they make a profit.
The industry standard for point spreads is a 20-cent line. The most common form of this is -110/-110 or -115/-105. In essence, this means that the sportsbooks will hold 4.76% of all money wagered.
PointsBet is now offering a 14 or 15-cent line on all NFL point spreads and game totals. Typically, this is expressed as -107/-107 or -110/-105. This means that PointsBet has reduced its hold from 4.76% to 3.38%. As a result, every dollar wagered on an NFL spread at PointsBet will earn you an additional three cents.
Here's a look at how the biggest names in the legal U.S. sports betting market have crafted their lines ahead of Week 2:

| | | |
| --- | --- | --- |
| Sportsbook | Line | Juice |
| PointsBet | Giants -2 (-107) | Panthers +2 (-107) | 14 cent line (3.38% hold) |
| FanDuel | Giants -1.5 (-108) | Panthers +1.5 (-112) | 20 cent line (4.76% hold) |
| Caesars | Giants -2.5 (-110) | Panthers +2.5 (-110) | 20 cent line (4.76% hold) |
| DraftKings | Giants -2 (-110) | Panthers +2 (-110) | 20 cent line (4.76% hold) |
| BetMGM | Giants -2 (-110) | Panthers +2 (-110) | 20 cent line (4.76% hold) |
| Barstool | Giants -2 (-109) | Panthers +2 (-112) | 21 cent line (4.98% hold) |
Looking at the chart above, you can see that PointsBet is the only sportsbook offering 14 cent lines for NFL games. Why would you bet on the New York Giants -2 at DraftKings at -110 if you could get the same -2 at PointsBet at -107?
I also see you Barstool Sportsbook. Don't think I didn't notice that your hold is slightly higher than everyone else (and 33% higher than if you bet at PointsBet).
If you were somehow able to save three cents on every dollar of gas you pumped for the rest of your life, would you do it? In the short term, it may not seem like a big deal, but over the long term, that adds up.
Will More Sportsbooks Follow Suit?
The answer to this question really depends on whether or not bettors take advantage of PointsBet's reduced juice. It wouldn't make sense for DraftKings and FanDuel to make a line vig adjustment if they continue to see the same handle on their NFL markets as they did prior to PointsBet using 14-cent lines.
Moving from a 20-cent line to a 14-cent line is a major decision for a sportsbook, as it will place additional pressure on the handicapping. By reducing the juice, betting sites are exposing themselves even more to error in their numbers.
If we wish to see this change occur elsewhere, we as bettors need to show the sportsbooks that we will take advantage of this change – and that it matters to us. As legalization continues to spread across North America, competition for customers has become fierce, which benefits us as bettors as sportsbooks are forced to improve their offerings.
In order to gain more customers, PointsBet is showing that it is willing to be an industry leader. Sportsbooks may begin to see their customer acquisition numbers decline if more do not follow suit, but ultimately, it is up to us to take action and show it matters.
As we approach Week 2 of the season, it's too late for any sportsbooks to respond to this move by PointsBet; however, we may see another sportsbook make this move in Week 3. Most likely, it will be a smaller sportsbook who will make the move first and follow suit – but if we were betting on one of the household names, my money would be on Caesars based mostly on the fact that the other betting sites are traditionally stringent with their lines.

Sportsbook Reviews
Caesars | BetMGM | FanDuel | DraftKings | PointsBet | Barstool

Sportsbook Bonuses (U.S. Only)
Caesars | BetMGM | FanDuel | DraftKings | PointsBet | Barstool