Kentucky's Loss to Saint Peter's a Gigantic Win for Sportsbooks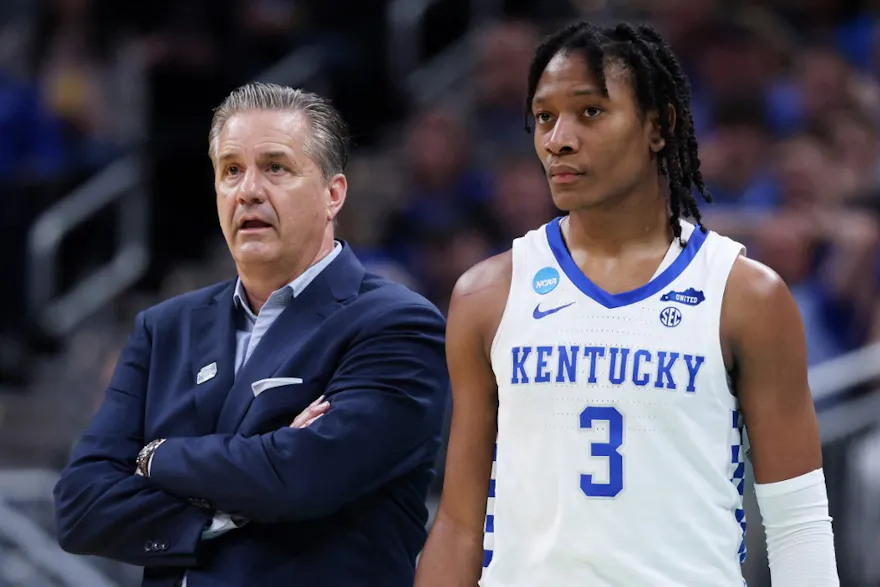 The No. 2 seed Kentucky Wildcats lost 85-79 in overtime to the No. 15 seed Saint Peter's Peacocks as 18-point favorites on Thursday.
While it was obviously a crushing loss for the Wildcats, it was a huge win for Sportsbooks.
This BetMGM bettor wasn't alone, though. The sportsbook released 7.2 percent of tickets and 7.9 percent of the betting handle was on Kentucky to win the 2022 Men's Basketball National Championship.
It's also worth noting that Kentucky still has the third highest handle percentage at BetMGM – an obvious win for the sportsbook.
The Peacocks upset was also the fifth largest in tournament history.
No. 15 Norfolk State won as 21-point underdogs over No. 2 Missouri
No. 16 UMBC won as 20.5-point underdogs over No. 1 Virginia
No. 15 Coppin State won as 18.5-point underdogs over No. 2 South Carolina
No. 15 Santa Clara won as 18.5-point underdogs over No. 2 Arizona
No. 15 Saint Peters won as 18-point underdogs over No. 2 Kentucky
Check out the latest comprehensive and most trusted Sportsbook Reviews by SBR here.
The DraftKings Sportsbook betting insights released ahead of the tip-off between the Wildcats and Peacocks showed 68 percent of tickets and 66 percent of the betting handle were on Kentucky covering the 18-point spread.
However, it's worth noting that Saint Peter's was listed at +1600 to pull off the moneyline upset and received 52 percent of the tickets and 76 percent of the betting handle. However, given that Kentucky was -3800 to win outright, there probably were minimal wagers on the Wildcats given the short odds.
The Wildcats were also a popular bet at FanDuel Sportsbook:
How about these braves bettors who spread their feathers and rolled the dice on the Peacocks:
Saint Peter's plays the No. 7 seed Murray State Racers on Saturday, March 19, but there aren't currently odds for the game at any major sportsbooks.
Caesars Sportsbook has Saint Peter's at +50000 to win the National Championship, whereas DraftKings and FanDuel don't have the Peacocks listed at all.
Make sure to keep an eye on our Live Odds page throughout the week to get the best lines possible and connect with others in the SBR community on our popular sports betting forum.