Best Kentucky NBA Player Futures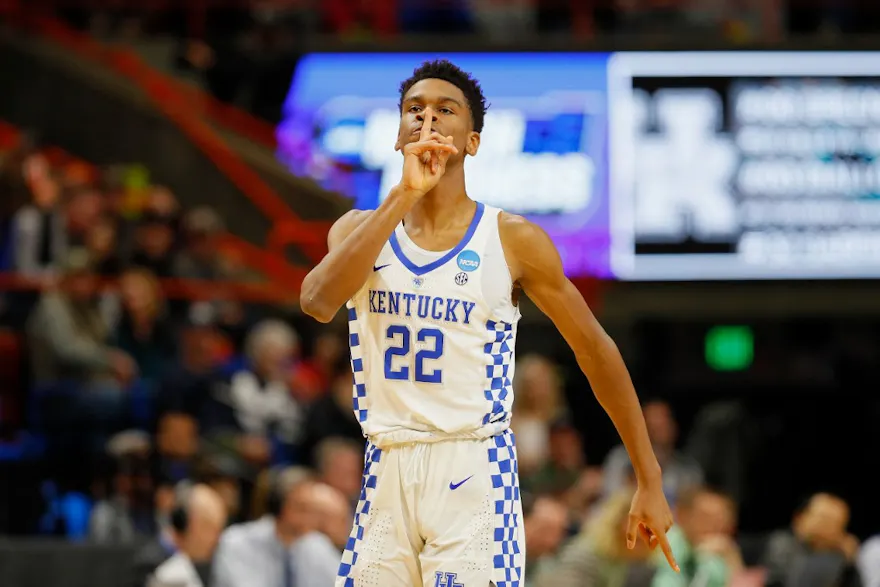 Online sports betting is now LIVE in Kentucky – and with John Calipari and Kentucky basketball consistently producing NBA talent year after year, it's the perfect time to examine the best NBA player futures bets available at our best NBA betting sites for the upcoming season featuring former Kentucky Wildcats players.
Congratulations, Kentucky! Online sports betting is now live in your state, and I know there is nothing Kentucky sports fans are more passionate about than their collegiate basketball team, the Kentucky Wildcats.
Kentucky has been a veritable pipeline for NBA talent ever since John Calipari took the head coaching job in 2009-10. No matter which game you're watching on NBA League Pass, there's a strong possibility that someone from Kentucky is in one of those lineups.
To make it easy for everyone in Kentucky who will be feverishly signing up for sportsbooks over the days and weeks to come, I've sifted through the futures markets to find some of my favorite NBA player futures featuring former Kentucky players.
I already have one of these bets in my pocket, and since it's the first year our best sportsbooks will be offering this market, I recommend you get in on it, as well.
Here is a look at some of our favorite NBA player futures featuring players who used to play for Kentucky (odds via our best sports betting apps).
Kentucky NBA player futures 2023-24
Not intended for use in MA
Affiliate Disclosure: Sportsbook Review may receive advertising commissions for visits to a sportsbook
Top Kentucky NBA player futures picks
Defensive Player of the Year: Bam Adebayo (+1000 via BetMGM)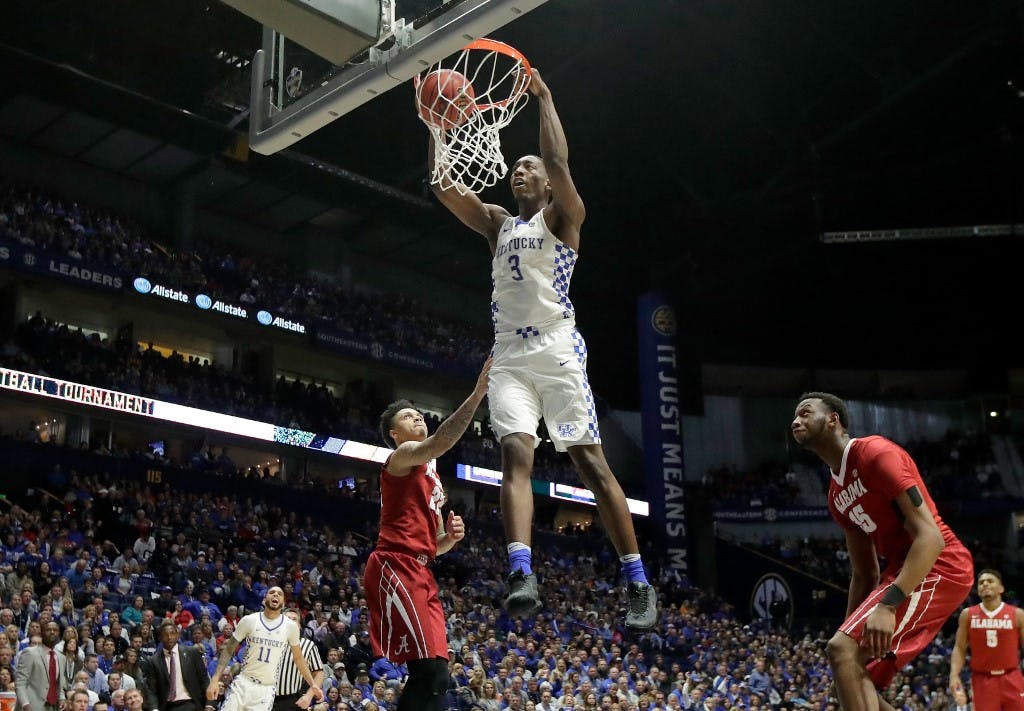 Adebayo has publicly stated this offseason that winning the NBA Defensive Player of the Year is a personal goal of his. You love to hear that if you're interested in backing him for this award.
The problem with Adebayo is that while he's an excellent defender, he doesn't excel in any particular statistical category like rebounds or blocks, which grabs the attention of the voters. This is a huge advantage that previous winners such as Rudy Gobert and Jaren Jackson Jr. have benefited from, as they have both led the NBA in those statistical categories.
DraftKings does have a market available where you can bet on who will finish on the First Team All-Defensive team, which feels like a more realistic feat for Adebayo, but he is only trading at +130 in that market. I would want that number to be a little bit longer if I were going to go that route because I do think Adebayo is capable of making a run at the main award.
With a +1000 available at BetMGM for Adebayo to win the Defensive Player of the Year award, I would prefer to back him in this market and hope the narrative of his defense leading the Miami Heat to another surprise trip to the NBA Finals last season helps garner him some recognition as the NBA's best defender.
Clutch Player of the Year: Shai Gilgeous-Alexander (+1200 via bet365)
The Clutch Player of the Year award was introduced for the first time last season, and wouldn't you know it, it was won by another former Kentucky Wildcat, De'Aaron Fox. While Fox is considered one of the favorites to win this award once again, so is Gilgeous-Alexander, and I have already placed a bet on him to win this season at one of our best sports betting sites.
Gilgeous-Alexander has that clutch gene, and with the Oklahoma City Thunder on the rise with a win total of 44.5, this means Gilgeous-Alexander should have plenty of opportunities to score clutch points, the statistic that Fox led the NBA in last season and helped him win the award.
If you watched Canada play in the FIBA World Cup, your interest in betting on Gilgeous-Alexander in this market would skyrocket. With the weight of a country on his back, Gilgeous-Alexander scored clutch baskets time and time again for Canada in the most pressure-packed situations anyone could ever imagine. I'm pretty sure Gilgeous-Alexander could create an open shot for himself in a telephone booth, which is why I already have this bet in pocket.
BetRivers has Gilgeous-Alexander trading at +800, which makes me think the trading team was watching the FIBA World Cup. Make sure you maximize your edge here and do your shopping at bet365, DraftKings, or BetMGM, all of which have Gilgeous-Alexander trading at +1200.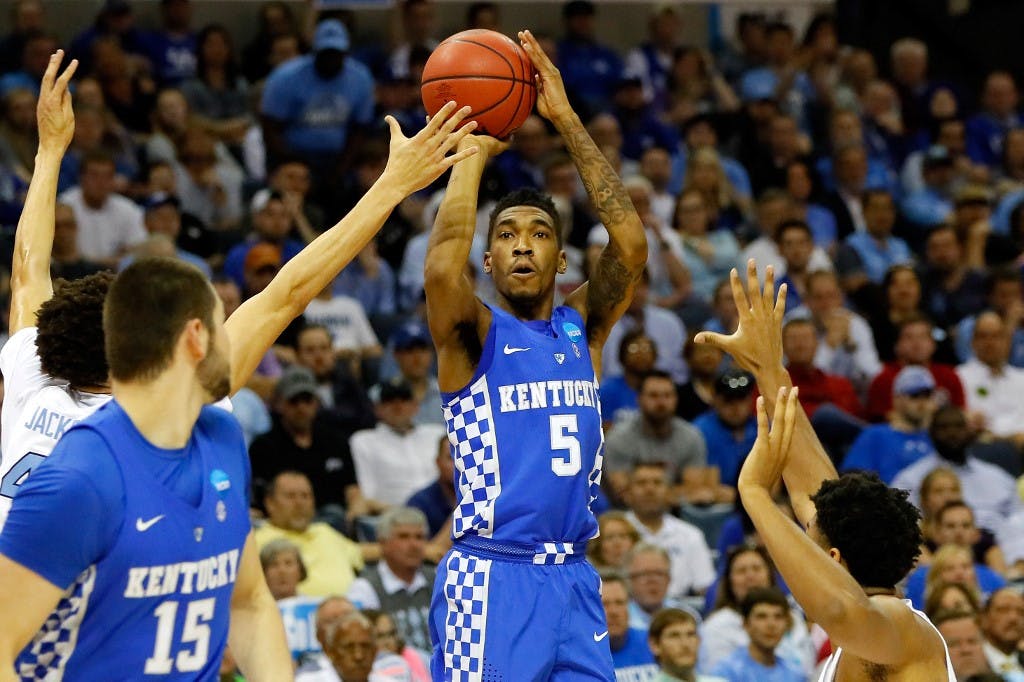 Ironically, another Kentucky player, Immanuel Quickley, is the favorite in this market, but my attention is on Malik Monk when it comes to betting. Last season, we saw that voters highly valued a true sixth man like Malcolm Brogdon, while players like Quickley and Bobby Portis, who were in contention, were overlooked because most of their best statistical games happened when they filled in for injured starters.
Monk, just like Brogdon, falls into this category as a true sixth man. He played in 77 games for the Sacramento Kings last season and came off the bench in every last one of them. Plus, it's a contract year for Monk, giving him extra motivation to prove he's the best sixth man in the NBA and secure a lucrative free-agent deal.
I considered betting on Monk for this award last season, but winning a voting award in a Western Conference market like Sacramento is no easy feat. However, with the Kings making the playoffs and going seven games against the Golden State Warriors, a series in which Monk was very productive, I believe Monk has caught everyone's attention early in the race for the Sixth Man of the Year award, something he didn't have last season.
The best odds for Monk can be found at DraftKings, where he's trading at +1500, while he's priced shorter at BetRivers and FanDuel, where he's trading at +1000.
(21+. Gambling Problem? Call 1-800-GAMBLER)
* Bonuses not applicable in Ontario.
Related pages