How Big Will ESPN Bet Become?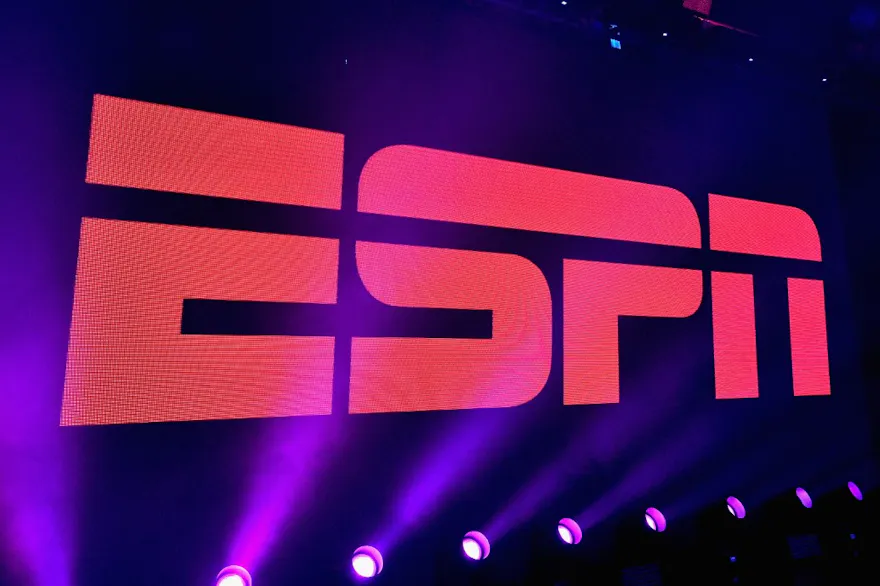 The U.S. legal sports betting industry was rocked this week with the announcement that ESPN will finally enter the wagering fray after an agreement with PENN Entertainment, and the company aims to become one of the best sportsbooks.
There's been no shortage of talk among industry insiders, competing U.S. sportsbooks, and bettors alike about their expectations for the ESPN Bet brand. The big question is whether America's newest legal sports betting provider will be able to cut into an estimated combined 90% market share that FanDuel, DraftKings, BetMGM, and Caesars and their best sports betting apps currently hold.
An interesting survey from Odds Assist was released on Thursday asking whether bettors are interested in the ESPN Bet brand once it launches later this summer, or in the fall. The company surveyed 1,000 American bettors aged 25 and up while seeking to determine how popular ESPN Bet could become.
Lofty goals
PENN paid a whopping $1.5 billion to team up with the biggest name in sports media and added in $500 million in warrants to purchase approximately 31.8 million PENN common shares for the rights to ESPN Bet. The pressure is certainly on!
ESPN is expected to immediately challenge the dominance of the "Big 2" sports betting providers of FanDuel and DraftKings while overtaking the market shares of some other prominent names in the U.S. legal sports betting industry.
During a PENN Entertainment earnings call on Wednesday, CEO Jay Snowden said that the company is eyeing a 20% online sports betting market share by 2027.
The Odds Assist Poll only reinforces that sentiment.
Results of the survey
Odds Assist surveyed current sports bettors, and over half (54%) said they plan to sign up for ESPN Bet once it's active and among the current betting sites. 38% of respondents were unsure if they would register for an ESPN Bet account, with only a 8% saying they will not give the new betting option a shot.
Of the 54% who said they would give ESPN a try, an impressive 33% anticipated retaining ESPN Bet as their primary sports betting destination. 48% of respondents said that they would use ESPN about the same as their existing sportsbook.
3% of those asked said ESPN Bet would become their exclusive sports betting destination when it's launched, while only 5% felt they would use the platform less than other sports betting options. 11% are holding off to see what kind of odds would be offered before making their final decision.
Perhaps the most interesting finding is that 46 % of those polled expect ESPN Bet to become America's most-used sportsbook across the country within three years.
63% of those surveyed said "Yes" when asked "Will you trust ESPN Bet more than other options due to its associations with ESPN?" 33% said that the company's media association makes them view the new sportsbook the same, while only 4% will trust ESPN Bet less because of their ESPN ties.
Heavyweight meets heavyweight
PENN Entertainment was already a heavyweight name in the U.S. legal sports betting industry, despite what can best be described as a middling relationship with Barstool Sportsbook.
With the ESPN tie-up, PENN gets immediate, immense exposure, and ESPN gets the sports betting partnership they have been seeking for years.
PENN gains access to over 105 million unique digital visitors and an audience estimated to be in the range of 370 million. There is also 25 million ESPN+ subscribers that will benefit from PENN and their new sports betting partnership.
So...
There's no shortage of eyes on ESPN and PENN to make ESPN Bet a successful legal sports betting venture. ESPN has the mammoth megaphone and PENN has the experience catering to the American sports bettor.
Fox Corp. has already proven that wagering provider and media entity partnerships aren't a sure thing. Flutter and Fox Corp. have pulled the FOX Bet brand across the U.S. PointsBet, despite what was referred to at the time as a transformative relationship with NBCUniversal, was forced last month to sell their U.S. assets. And Fubo and Maxim are media entities that failed in their attempt for market share.
That said, the most recent survey indicates that many like ESPN Bet's chances of succeeding in the blossoming U.S. legal sports betting market.