ESPN To Enter Sports Betting Market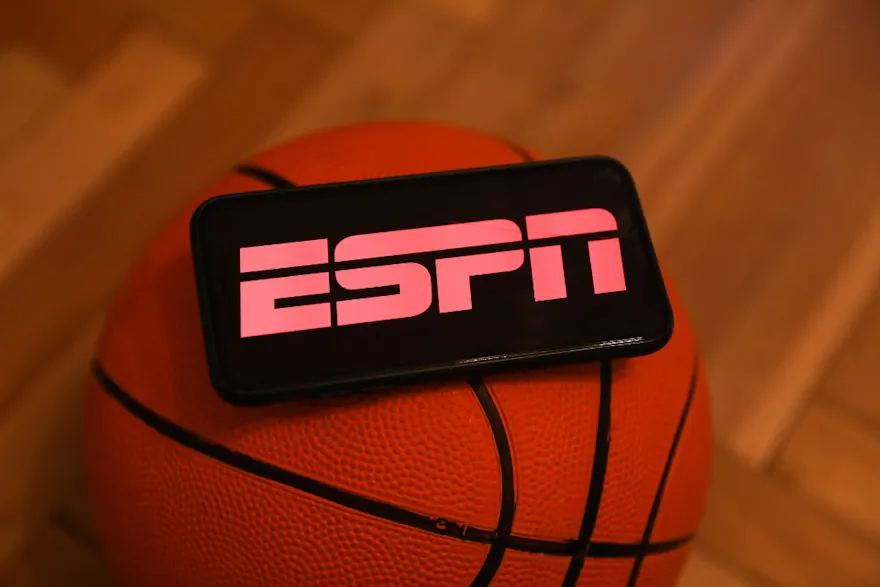 It has been a long time coming for Disney-owned ESPN, the self-described "world's leading multiplatform sports entertainment brand" to finally get in on the exploding U.S. legal sports betting market that online betting sites are driving.
On Tuesday it was announced that PENN Entertainment, Inc. has entered into what it calls a transformative, exclusive U.S. online sports betting agreement with ESPN. The deal will see Penn Entertainment rebrand its sportsbooks in 16 of its licensed states to ESPN Bet later this fall.
ESPN had been in talks with DraftKings over the last couple of years to partner up with one of the best sportsbooks, but nothing came of the talks.
"This transformative, exclusive agreement with ESPN marks another major milestone in PENN's evolution from a pure-play U.S. regional gaming operator to a North American entertainment leader," said chief executive officer and president of PENN Jay Snowden. "ESPN Bet will be deeply integrated with ESPN's broad editorial, content, digital and linear product, and sports programming ecosystem. ESPN Bet will also benefit from PENN's operational experience, extensive market access, and proprietary technology platform, which successfully debuted in the U.S. this July."
More on the deal
Penn will pay ESPN an astounding $1.5 billion for exclusive rights for the ESPN Bet brand. It's said to be a 10-year agreement with the option to extend the deal for another 10 years. ESPN will also reportedly get about $500 million of warrants to buy about 31.8 million Penn common shares.
ESPN could gain bonus warrants if it's able to meet predetermined market share performance thresholds. The sports media mogul also holds the option to put one non-voting board observer on the PENN Entertainment board.
It's an added revenue stream that Disney has been seeking after being silent about its recent financial struggles. PENN becomes the partner to help diversify the enormous platform.
"Our agreement with ESPN will provide us access to the largest ecosystem in sports, with over 105 million monthly unique digital visitors, an audience of more than 370 million across social platforms, 25 million-plus ESPN subscribers, and the nation's top fantasy database," said Snowden.
"PENN's ability to leverage the leading sports media brands in both the U.S. and Canada with ESPN and theScore, combined with our newly launched sports betting app, will allow us to significantly expand our digital footprint and catapult ESPN Bet into a strong podium position in this space. We believe we can achieve substantial adjusted EBITDA in our Interactive Segment over the coming years – and this will translate to very strong free cash flow generation for the Company and value creation for our shareholders."
Penn gets immense ESPN media and marketing services in return for its investment, as well as the rights to the ESPN Bet brand itself.
What about Barstool?
Barstool Sportsbook, the previous darling of the PENN Entertainment brand, has been sold to the face of the Barstool brand, David Portnoy. ESPN will also retain the right to 50% of gross proceeds if and when Portnoy decides to sell the Barstool brand.
"In connection with the transaction, we are selling Barstool back to founder David Portnoy," Snowden said. "Barstool has been a great partner and we are thankful to Dave Portnoy, Erika Ayers, Dan Katz, and their team for helping to rapidly scale our digital footprint across 16 jurisdictions in the U.S. and introducing their audience to our retail and digital products. The divestiture allows Barstool to return to its roots of providing unique and authentic content to its loyal audience without the restrictions associated with a publicly traded, licensed gaming company."
It's clear a relationship with ESPN is one that PENN couldn't pass up.
Cautionary tales
Media company/sports betting provider partnerships haven't exactly worked out as projected so far in the U.S. market. Just last week, Dublin-based Flutter Entertainment PLC shuttered its FOX Bet brand after failing to gain a respectable market share across America.
PointsBet, despite what looked at the time like a can't-miss relationship with NBC Universal, was forced to sell its U.S. assets to Fanatics in June. Other media empires like Fubo and Maxim have failed in their attempts to find footing in the exploding U.S. legal sports betting market.
More on ESPN Bet
Check out our ESPN Bet review and ESPN Bet promo code for latest insights on the sportsbook today.