Caesars and Genius Sports Sign Important Data Deal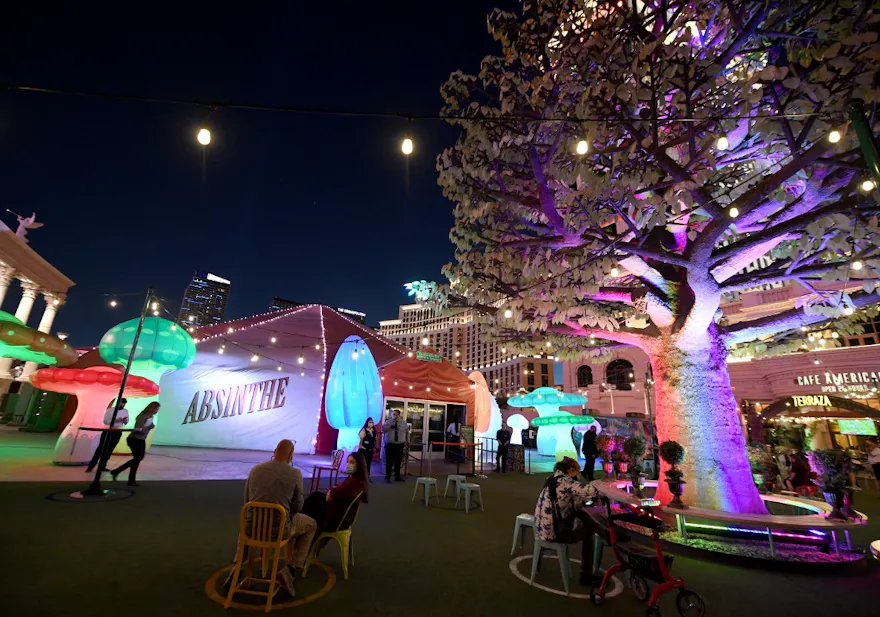 Casino giant Caesars Entertainment continues its attempt to separate itself from the sports betting provider pack with the Tuesday announcement of a deal with top-end data provider Genius Sports for access to their entire data portfolio, starting with the NFL.
"Genius Sports data feeds will support the Caesars trading and sportsbook platform by providing access to official NFL products, including official live sports data feeds," according to a statement on Tuesday.
Data has become a cornerstone of sports betting with clients demanding more real-time statistics for their informed wagers. With those demands has come a spike in value for data, particularly the NFL. In the spring, Genius Sports won the battle for exclusive rights to NFL data and paid up to get it. The six-year distribution deal was rumored to land somewhere between $100-$250 million with the high end likely being more of a logical projection.
"We are thrilled that Caesars Entertainment has recognized our investment in official sports data as it fuels the next generation of fan experiences," said Mark Locke, CEO at Genius Sports.
The Deal
The Caesars/Genius Sports tie-up is a win-win for both companies. Genius gains the benefit of one of/if not the most successful sportsbooks in the country to use their full suite of technology and Caesars gets to use exclusive data and products to enhance their bettors' experience.
Genius Sports will partner with Ceasars on advertising with Genius providing technology to the betting provider. Caesars will benefit from customer acquisition and retention potential and Genius Sports will benefit from the enhanced exposure from one of the biggest online sportsbooks in the land.
"Acquiring and retaining fans now requires a broader suite of innovative and interactive engagement tools than ever before," Mark Locke, chief executive officer at Genius Sports, said in a news release. "We are thrilled that Caesars Entertainment has recognized our investment in official sports data as it fuels the next generation of fan experiences. Our range of live sport, in-game sports betting products and media services will support Caesars' acceleration of its U.S. market growth, through exciting new brand, acquisition and monetization opportunities."
What Exactly Is Data Used For?
The goal for data providers is to get accurate statistics in the hands of bettors as quickly and effectively as possible to enhance the overall wagering experience. It is crucial for in-play betting that cannot afford any lag in reporting.
Data is used for generating odds, educating bettors and adjusting real-time betting lines during the duration of a contest. "Official data" is quicker and far more reliable than "unofficial data".
The evolution of data includes Next Gen Stats that will see chips in hockey pucks for example to trace the accuracy and speed of shots and chips in shoulder pads to monitor skating speed and other variables with specific players. A more informed bettor is a happy bettor and that's what data's goal is to accomplish.
Caesars and the NFL
Caesars, since launching their mobile app has not been shy about focussing on their NFL offerings. Not only are they official sports betting provider of a host of individual NFL teams but they are considered a top-tier or 'tri-exclusive' partner of the league, meaning that the NFL considers their relationship among their most crucial.
Caesars last month also announced that they had acquired naming rights to arguably the most iconic NFL venue - the Louisiana Superdome which has hosted Super Bowls and will continue to do so in the future.
Because of that, the acquisition of official league data was seen as a must for the sportsbook provider.
"True to the Caesars experience, it's our goal to treat our sports bettors like royalty," Kenneth Fuchs, head of sports for Caesars, said in the release. "We know how exciting NFL betting is for our players and through our partnership with Genius, we can now provide bettors with the live NFL data they need to make wagers like a true Caesar. We look forward to improving our NFL sportsbook offerings through this partnership by giving customers a more engaging and exciting way to play."
It Wasn't That Long Ago...
The NFL was vehemently opposed to any alliance with the sports betting industry. It wasn't only 2015 that NFL Commissioner Roger Goodell said: "We've been very open about our position that we oppose legalized sports gambling. We haven't changed our position on that. I don't anticipate us changing that going forward at all."
Now, the sports betting industry is a huge benefit for the overall NFL product and data is an enormous part of that. Genius Sports, thanks to their forward-thinking investment in data should allow the company to cash in handsomely on the wagering industry. Caesars, thanks to a rock-solid relationship with the NFL and a full suite of official data should too.