Caesars on the Cusp of US Sports Betting Elitism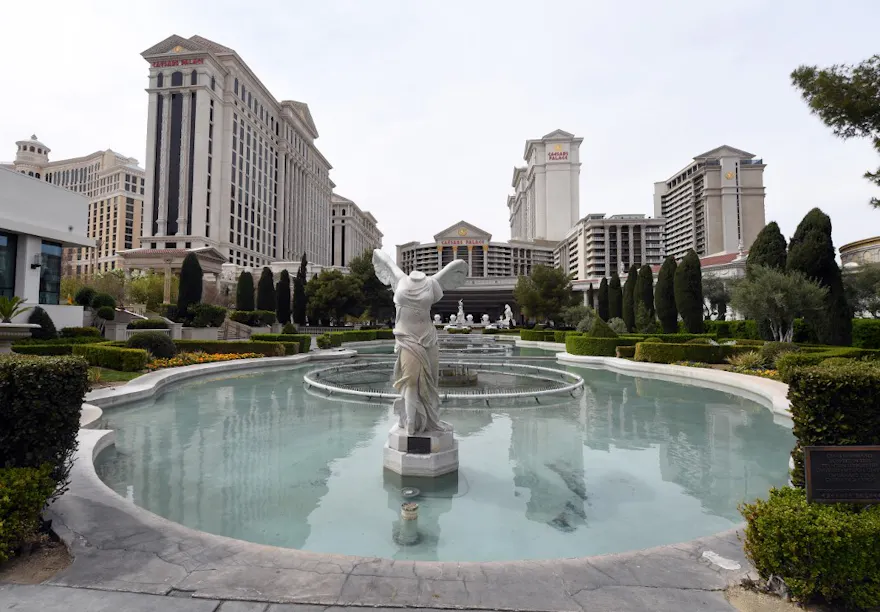 Caesars Entertainment has not been shy lately about their desire to become a preeminent name within the exploding US legal sports betting industry. Caesars' recent $3.7 billion acquisition of another sports betting giant, William Hill has started to pay off and has given the giant wagering company some clarity about the scope of their presence within the US scene.
"(The transaction) took a little longer than we had expected in the court hearing," Caesars Entertainment CEO Tom Reeg said this week "but we got to the outcome that we wanted and now we control our own destiny and what I continue to believe is an extraordinarily exciting opportunity for the company".
After a few months of wrangling comes the announcement that Caesars is about to rebrand the William Hill US entities, add their elite rewards program to William Hill sportsbooks and to sell off all entities outside the US.
"We're going to rebrand our books at Caesars, rebrand our apps as Caesars Sports, and tie our business into our Caesars Rewards database," Reeg said. "As I look to what's out there in sports, and do the analysis of the numbers, there are some things that make us optimistic. There's a great correlation between spend and market share at this point."
How We Got Here
Caesars has been on a blitz in their desire to elevate their US legal sports betting game. Armed with an industry-changing relationship with ESPN and having aligned themselves with other Heavyweight providers in the US wagering scene, including both of the DFS giants, Caesars has been on a march toward dominance of the US market.
The William Hill takeover is just the latest in a set of prudent moves for Caesars. William Hill had been the third-largest sports betting provider in the American market and had a strong market share in Nevada, New Jersey, Pennsylvania, Indiana, West Virginia and Iowa, among others.
Already with a 20% stake in William Hill's US operations, Caesars opted for a full takeover, making them one of the true top-tier providers in the rapidly expanding US market.
"We were very early telling people we expect to see continued convergence on the media side. We're really the only significant player at this point," Reeg said. "Now that we've bought William Hill, that controls everything. We're a one-stop shop. If you're looking to get into this business, we're certainly a logical call and you should expect we'll continue to have those discussions, and if there's something that creates more value for us down that road, you should expect us to head there."
A Promise of More Investment
Caesars Entertainment appears emboldened by its $3.7 billion investment in William Hill. And with the potential of more revenues from William Hill's top-tier brand comes a promise of more investment by Caesars into the US market. Up to $100 million per month has been mentioned by the cash-positive betting company during their expansion plans.
"We understand that we're going to need to invest in this business, both on the tech and the customer acquisition side. And you should expect a significant shift from us as we close the transaction and move forward," said Reeg
"You shouldn't expect us to be just throwing money away to buy market share. You should expect us to build this thoughtfully, but you should expect to see a significant increase in investment in this side now that we've got all our ducks in a row."
Cash Generation from William Hill's Overseas Assets
Caesars seemingly never intended to keep William Hill's expansive assets in the European market. There was always a plan to sell them off in order to generate more cash-on-hand and to pay down debt. Caesars hopes that the sale of William Hill's overseas entities could come with a $2 billion price tag.
There has already been rumors of some European Heavyweight interest in the William Hill presence in Europe. Apollo Global Management and Gibraltar-based gaming group 888 Holdings haven't been shy about their desire to take William Hill's overseas assets off of Caesars' hands.
In the End...
Caesars becomes the main rival in the US market to BetMGM with one transaction. Their moves to secure partnerships with all four North American pro sports leagues and their ability to work with their competition further supports their status as a market leader.
Wall Street has already reacted favorably on the news of Caesars' Q1 financials and the laid-out direction for the Company. On Wednesday, their stock rose 7% to $102 with a bullish outlook.
Caesars likely isn't done with their moves to become the preeminent name in the US legal sports betting industry. They have cash on hand, an aggressive strategy, an impressive market share already within the US market, and plenty of momentum going forward.