Minnesota's Quest for Legal Sports Betting is Alive in 2023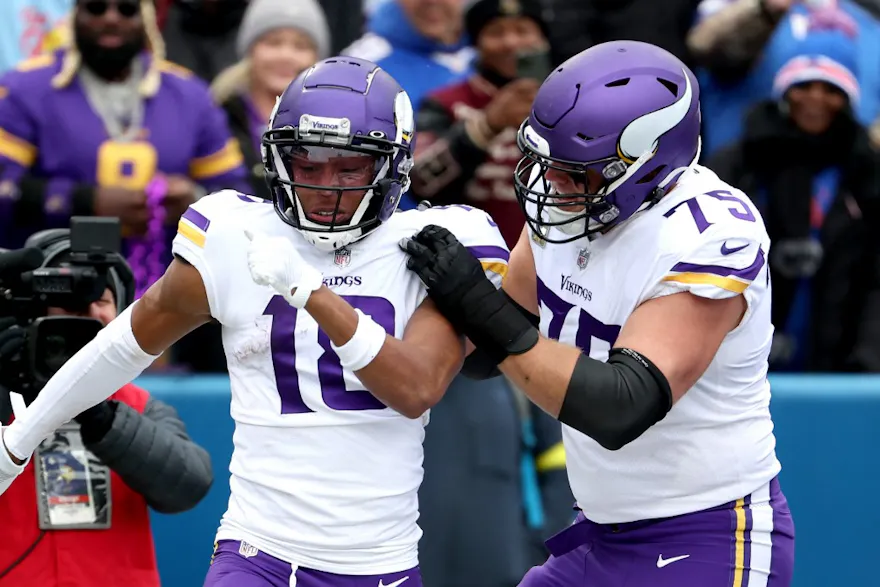 Advocates for Minnesota sports betting have a new reason for optimism this year.
Senator Jeremy Miller of the Minnesota Legislature said "I'm optimistic that we can still get it done this year" after a Democratic proposal was introduced this week that would legalize sports betting in Minnesota. Companion bills HF 2000 and SF 1949 – introduced by Rep. Zack Stephenson and Sen. Matt Klein – would allow for legal retail and online sports wagering.

Under the new plan, the state's American Indian tribes which already operate 19 casinos throughout the state would get exclusive rights to allow wagering at their casinos and on mobile devices. Each of the 11 tribes would then be allowed to partner with online sports betting sites like FanDuel and DraftKings to offer mobile wagering products.
Minnesota's professional sports teams - the Timberwolves (NBA), Wild (NHL), Twins (MLB), Vikings (NFL), Lynx (WNBA), and United (MLS) - supported tribal exclusivity and signaled they would oppose allowing non-tribal entities to obtain sports betting licenses in a letter of support for the new proposal.
This letter signed by all six of the state's pro sports franchises noted the formation of a new alliance between the sovereign tribal nations and the teams with a full focus on seeing the tribes earn exclusivity whenever sports betting in Minnesota finally does go live. This alliance would then pave the way for the pro sports teams to enter into lucrative partnerships with the best sportsbooks in the industry.
The Minnesota Indian Gaming Association also announced their support for the new proposal in their own letter as well, with the organization stating that "the resulting mobile and retail markets operated by Minnesota's Tribal Nations would not only support Tribes, but would also provide a well-regulated and accessible market."
The path to legal sports betting in Minnesota
Minnesota sports betting gained a bit of traction in 2022 when a bill passed the House but then sputtered in the Senate.
Similar to this year's bill, the state's two racetracks - as well as any other prospective state entrant - would be shut out of the action, and the exclusion of Canterbury Park and Running Acres racetracks has been criticized, mostly by the state's Republican legislators. And as its currently written, the new proposal is not exactly targeting a financial windfall for the state since Minnesota legislators are already working with a $17.6 billion budget surplus.
This new Minnesota sports betting bill would impose a 10% state tax on online wagering only which would exclusively fund gaming regulation, consumer protection, and programs devoted to problem gambling and youth sports. Wagers placed in person at tribal casinos would not be subject to state tax.
Rep. Stephenson, the lead House author, even claimed that legislators are "not doing this to raise revenue for the state of Minnesota" but are actually interested in transitioning from an "illicit market into a legitimate market and to put guardrails on the activity."
The consumer protection clauses are crucial for this bill since there's a provision allowing in-person sports betting at the age of 18 - another move that has garnered criticism - while the threshold for online sports betting in Minnesota would be the age of 21.
Even with some new momentum, this latest proposal still has a long way to go. It needs 34 votes to pass the Senate and still needs to clear several committees in both the House and Senate before going to the floor.
Rep. Stephenson does not anticipate votes in either chamber before April. Nonetheless, he did go on record in January saying "I do think we have a great chance to get it across the finish line this year," so perhaps this bill can find the legs that previous efforts haven't.
Plenty of nearby competition
Every U.S. state that borders Minnesota - North Dakota, South Dakota, Wisconsin, and Iowa - has active legal sports betting markets. Of those neighboring states, only Iowa sports betting has launched online sports betting where 17 mobile sportsbooks - including Caesars, PointsBet, and BetMGM - offer some of the juiciest Iowa sportsbook promos in the state.
Heck, even Minnesota's neighbor to the north, Canada, has legalized sports betting nationwide. Whether in these surrounding markets or off-shore, Minnesota sports betting enthusiasts are swarmed by options outside their own borders and are hoping the 2023 legislative session can send them a long-awaited lifeline in their own backyard.