Caesars Shows off Muscle With Q2 Earnings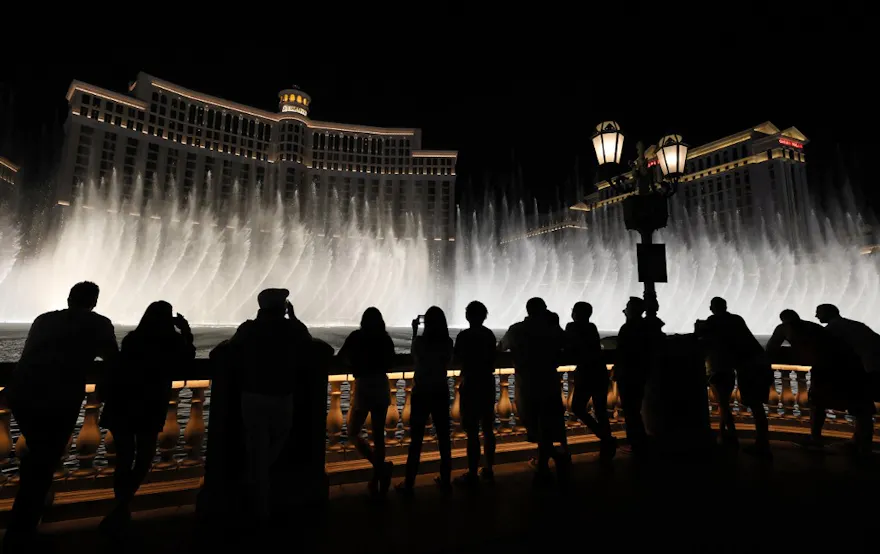 Caesars Entertainment Inc. has certainly been one of the most aggressive names popping up during the rapid expansion of the US legal sports betting industry. The fruits of about a year of hard labor are starting to be borne as evidenced by the Quarter 2 earnings report that was released earlier this week.
The company hasn't been shy about their expansion plans of late and thanks to some shrewd moves over the past six months specifically, they have elevated into the elite category of sports betting providers currently operating in the US market.
Their recent foray into the mobile sports betting realm may prove to be their biggest move yet. A deal to purchase and rebrand all of William Hill's American entities, which closed in Q2, has taken the sportsbook to a different level and should start paying off immediately. Mobile is the present and the future of sports betting and is currently responsible for around 90% of the bets taken in for all of the top jurisdictions in the US, outside of Nevada.
"Our second quarter operating results improved significantly versus the first quarter of 2021 driven by continued strength in our regional markets and a dramatic improvement in results in our Las Vegas segment," CEO Tom Reeg said. "With the William Hill acquisition now closed, we have officially rebranded our sports betting operations to Caesars, and we launched our new comprehensive marketing campaign on August 2, 2021."
A Peek Into Some of the Relevant Numbers
Caesars Entertainment, despite going on a substantial spending spree is reporting significant profits for their Q2 period ending June 30. According to their earnings report, the company's revenues came in at $2.5 billion for the three-month period, beating Zacks Consensus Estimate by 9.33%.
Ceasars Las Vegas operations are healthy, according to the Q2 numbers, despite COVID-19 still having a grip on the nation. That wing of the company reported $855 million in net revenues for last quarter with $71 million in net income for the company.
Caesars Digital, which absorbed William Hill's US profits during Q2, reported $117 million in revenues for the Caesars brand.
As far as the stock price goes, Q2 of 2021 was also a successful period, beating most if not all earnings estimates. The EPS (earnings per share) was about $0.48 which smashed consensus estimates of a loss of $0.26 per share. Overall, the stock has gained about 16.5% since the start of 2021.
Micro to Macro
Year-over-year spikes were due to happen considering the state of the COVID-ridden world in 2020. But the quarterly reports show just how much Caesars has grown in just one short year, to become one of the truly elite sportsbooks on US soil. It has to be said that Caesars hadn't even thoughts of entering the more successful and lucrative mobile sports betting industry in 2020.
In Q2 of 2020, the company reported $127 million in profits. That number exploded to $2.5 billion in Q2 of 2021. Earnings Before Interest, Taxes, Depreciation, and Amortization (EBITDA) for Q2 of last year reported a loss of $131 million while this year it came in at around $1 billion in the black.
Diluted income share price at this time last year reported a $1.25 loss. This year, that same metric came in $0.34 on the positive side. The overall share price climbed $0.48 during Q2 of 2021, as opposed to a $1.25 per share loss a year ago over the same period.
No Reason to Slow Down
Caesars, just this year went from a company with no mobile presence in the exploding US legal sports betting market to one of the most dominant forces in that space, thanks to their takeover and rebranding of the William Hill Sportsbooks across the country.
In lightning speed, Caesars has grown from the biggest retail gambling provider in the US to the largest overall operators on US soil with no reason to slow down.
Caesars has carved out official sports betting partnerships with NFL, NBA, NHL and MLB and a few of those sports' iconic teams. The company has also recently secured a deal for naming rights for the most recognizable sports venue in the US scene, the Louisiana Superdome to the Caesars name.
Caesars has retail 50 retail locations in 16 states and now has a mobile sportsbook in some of the biggest markets in the country - Colorado, Indiana, Iowa, Michigan, New Jersey, Tennessee, Virginia, and West Virginia, with Arizona, Louisiana and Maryland coming on board soon.
Translation - Q2 may be just the tip of the iceberg for Caesars Entertainment that will benefit from the long-awaited easing of COVID restrictions and a blossoming retail and mobile sports betting platform heading into the industry's bread-and-butter NFL season.