Caesars Sportsbook App Finally Hits the Ground Running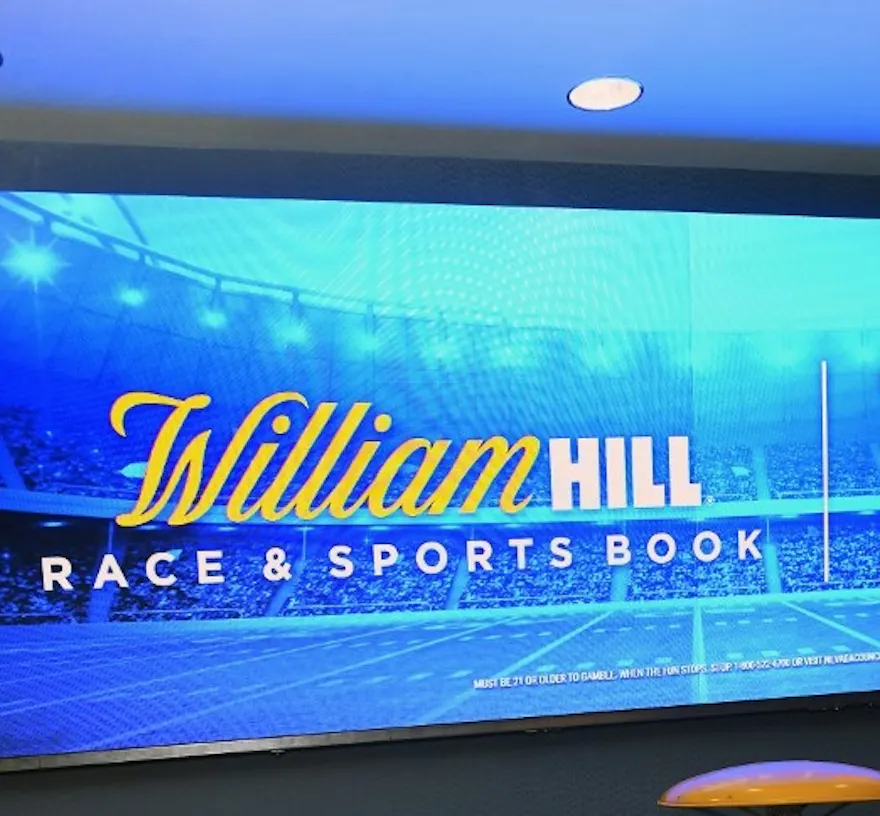 Caesars Entertainment has been on a fast-track toward sports betting provider domination in the US scene. Already the biggest retail sportsbook in the US, Caesars quickly identified a need to gain a presence in the more lucrative and more dominant mobile scene and acted upon it with their late-April acquisition of William Hill's US entities.
The culmination of months of hard work came Monday with news that its new sportsbook app, Caesars Sportsbook is ready for launch and that all William Hill sportsbooks will immediately be rebranded under the Caesars name. Along with the name change comes the expansion of the popular loyalty program Caesars Rewards that will be extended to all users of the Caesars Sportsbook brand.
"We are excited to launch our new comprehensive marketing campaign for Caesars Sportsbook," Tom Reeg, CEO of Caesars Entertainment, said. "The rebranded and upgraded offerings for our Caesars Sportsbook will provide customized offers, flexible limits, a wide range of betting lines, and an intuitive user experience."
What's Next?
The Caesars name will start replacing the William Hill name across the country, immediately. William Hill's US sportsbooks, which were purchased by Caesars for $3.7 billion in the spring have been active and performing well for Caesars but are about to be rebranded under the Caesars Sportsbook moniker. We may still see William Hill in a few, select jurisdictions but the iconic Caesars is about to take over a platform that William Hill has done well to build and maintain in the US market.
In conjunction with the rebranding efforts will come a major nationwide multi-million-dollar marketing campaign that will feature actor-comedian JB Smoove. The marketing blitz will spread the word about the Caesars mobile brand and try to flood the zone as we enter into the most lucrative time for US sportsbooks, the NFL season.
Rewards
Caesars isn't only bringing their iconic name into the US mobile betting scene, it is bringing its ground-breaking Caesars Rewards Programs to users of their mobile app. "Caesars Sportsbook also brings players into an empire of play where, win or lose, every wager gives them more through our award-winning Caesars Rewards," said Tom Reeg.
Simply by placing a bet, Caesars customers will get a chance to earn points that they will be able to redeem for Caesars branded merchandise or stays at any of the company's 50 branded destinations across 16 states in the US.
"Each bet earns Caesars Rewards Tier Credits and Reward Credits. Caesars Sportsbook links with Caesars Rewards, making it as easy to earn and redeem online as it is in person at one of Caesars' more than 50 destinations across 16 states," the company said in a release. "Reward Credits earned within the Caesars Rewards network can be redeemed everywhere, meaning everything you earn online can be used for free play, dining, getaways, and specially curated sports and entertainment experiences."
Where Caesars Stands
Caesars was already a big enough name in the broad US gambling market and now they officially rebrand one of the most successful mobile brands in the country, William Hill to Caesars Sportsbook. With that, they become one of the unquestioned behemoths of the US industry.
William Hill's sportsbooks change to Caesars in eight states right away - Colorado, Indiana, Iowa, Michigan, New Jersey, Tennessee, Virginia, and West Virginia and Caesars is prepping to launch in three more - Arizona, Louisiana and Maryland. The company currently has a presence in Illinois, Nevada and Washington, D.C as well.
Thanks to multiple, key partnerships with pro leagues within the US scene, the NFL, NBA, NHL and MLB, Caesars has covered just about every base prior to officially launching their Caesars Sportsbook brand. Relationships with a few iconic US pro sports teams and a recent announcement of naming rights for perhaps the most recognized sports venue in the country, the Louisiana Superdome will also boost not only their exposure but their credibility within the hyper-competitive market.
It All Adds up To…
Caesars Sportsbook is here to stay, as one of, if not the dominant brands within the US legal sports betting industry. Locations, advertising and key partnership deals in the market mean that the Caesars name will be everywhere a sports fan looks.
"Sports bettors deserve a sports betting experience that treats them like royalty," said Chris Holdren, Co-President of Caesars Digital. "In our world, everyone's an emperor, and the Caesars Sportsbook app delivers an experience worthy of them. We invite people to play with us online, stay with us at our resorts and experience their favorite sports in new ways through our unparalleled partnerships."