World Cup Winner Picks, Predictions: Who Will Win the 2022 World Cup?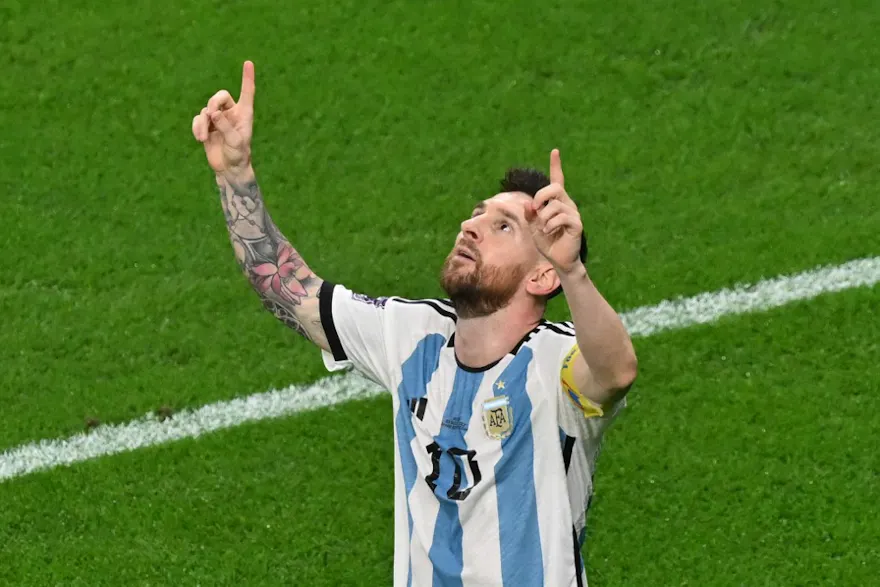 The 2022 World Cup is down to the final eight teams. Which squads offer the best value to take home the trophy on December 18? Read on for our World Cup winner picks and predictions.
The quarterfinals of the World Cup feature plenty of interesting storylines. Morocco are just the fourth African nation to make it to the final eight; can they become the first to make the semifinals?
Meanwhile, Brazil and Argentina are one win away from playing each other, while France and England meet in the quarterfinals for a match that could determine one of the two World Cup finalists.
Be sure to shop around for futures odds. While every major sportsbook has Brazil favored, the odds for teams like France, Argentina, England, and Morocco vary greatly from sportsbook to sportsbook.
Here are our World Cup winner picks (odds via FanDuel Sportsbook and PointsBet).
Check out our Netherlands vs. Argentina picks for Friday!
World Cup Winner Picks
World Cup Winner Picks
Argentina (+600)
Since their opening game loss to Saudi Arabia, Argentina have been dominant throughout their World Cup run. They shut out both Mexico and Poland, and the only goal scored by Australia was an own goal.
Argentina are about to make a huge leap in competition when they take on the Netherlands, and if they win they will either have to face tournament favorites Brazil or 2018 runners-up Croatia. It's not going to be easy for Argentina to win the trophy, but they do have a lot working in their favor.
They have dominated possession since their loss against Saudi Arabia. Against Australia, they had the ball 61% of the time, which was much less than the 73% possession they had against Poland. But they don't just pass it around. Their possession presents them with many opportunities. They have 42 shots and 19 on target in their last three games.
Plus, they have Lionel Messi who is having a fantastic World Cup to this point.
France (+450)
Despite being the defending champions, and having arguably the best player in the world at this moment, the French are not closing the gap on Brazil as the World Cup favorites. Perhaps it is because they are matched up against a very strong England side in the quarterfinals, but this number feels way too high for a team that has scored nine goals when starting their best players.
Defensively, the French have given up at least one goal in every game they have played at this tournament. Yet, if their offense is able to continue to produce at the level at which they currently are, then it won't matter if they give up a goal here and there.
If France are able to get past England, it is likely that their odds will lower significantly, as they will be favored by a lot over either Morocco or Portugal.
Morocco (+4000)
If you're looking for an underdog, look past Croatia and the Netherlands and choose Morocco. Unlike most of the other teams remaining in the World Cup, Morocco don't try to win with offense. Instead, they play solid defensively, which prevents opponents from getting good shots on target.
Through four games, the Moroccans have not allowed a single opposing player to score a goal against them. That includes the penalty shootout against Spain, where the Spanish were unable to beat goalkeeper Yassine Bounou a single time.
Morocco are about to embark on a tough run that will feature a quarterfinal game against high-scoring Portugal, then a potential matchup against either France or England.
Yet, they looked comfortable in the Round of 16, and they are playing with a majority of fans behind them every time they take the field. That could provide the energy they need to do something special at this World Cup.
Where to Bet on World Cup Winner Picks
World Cup Winner Picks made 12/7/2022 at 9:25 a.m. ET