CFL Best Bets Week 21: Matchups, Odds, Picks, Predictions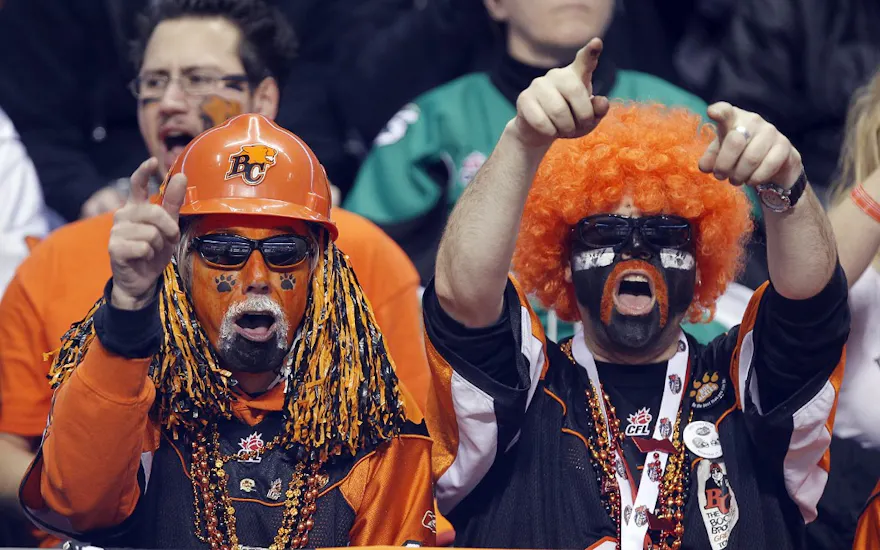 Rematches dominate the CFL's regular-season finale. Find out which teams we think will win them with our CFL best bets for Week 21.
The postseason picture is complete as the CFL regular season draws to a close. Three teams from each division have locked up a playoff spot. There will be no crossover this season as the Hamilton Tiger-Cats (7-10) finished the season with a better record than the Saskatchewan Roughriders (6-11).
Expect many of these teams to rest their starters this week in preparation of next week's matchups. It will no doubt lead to an increased level of uncertainty than normal. Don't let it stop you from betting, just go a little lighter than normal.
Here are our best bets for the CFL Week 21 slate (odds via DraftKings Sportsbook, Caesars Sportsbook, and PointsBet; pick confidence based on a 1-to-5-star scale).
CFL Week 21 Schedule and Odds
(odds via DraftKings)
B.C. Lions (+155) vs. Winnipeg Blue Bombers (-180)
Montreal Alouettes (+145) vs. Toronto Argonauts (-170)
Hamilton Tiger-Cats (-115) vs. Ottawa Redblacks (-105)
Saskatchewan Roughriders (+175) vs. Calgary Stampeders (-205)
CFL Week 21 Best Bets
Moneyline: Lions (+160 via Caesars)
Spread: Stampeders -5.5 (+100 via DraftKings)
Total: Alouettes-Argonauts Under 49.5 (-110 via PointsBet)
Upset: Redblacks (+100 via Caesars)
CFL Week 21 Top Picks
Moneyline: Lions (+160) ★★★★
The B.C. Lions began the season by winning eight of their first nine games with Nathan Rourke under center. B.C. lost Rourke to a Lisfranc sprain in his right foot in Week 11. They finished the next eight games 4-4 without him. Reports have Rourke returning in Week 21. He'll face the Winnipeg Blue Bombers' second defensive unit as many starters are set to rest up for the playoffs.
Winnipeg has locked up the West Division. As such, the Bombers will take the conventional route and give the players that have toiled all season some rest. This usually means that you can throw out a majority of the previous performance metrics. While Winnipeg may also face several backups, the Lions reserves have seen more action this season.
Spread: Stampeders -5.5 (+100) ★★★★
At even odds, it's clear bookmakers are leaning toward the Calgary Stampeders rolling out their fair share of second-team players in this week's matchup. However, their second team quarterback is Bo Levi Mitchell, one of the winningest quarterbacks in CFL history and a two-time Grey Cup champion.
Mitchell will be out to prove he still has what it takes to be a starter in this league and hasn't seen any action since Week 11. This may also be the last time he plays in Calgary as a member of the Stampeders. He'll head a team that just handed Saskatchewan its sixth consecutive loss last week.
The Riders turned starting quarterback duties over to Mason Fine last week, giving the second-year pivot his first CFL start. He and his team were not able to stop their losing skid, falling to the Stamps 32-21 at home. This week, they travel to Alberta having been officially eliminated from playoff contention. Saskatchewan has won only one game since July ended.
Total: Alouettes-Argonauts Under 49.5 (-110) ★★★★★
The Montreal Alouettes are locked into their playoff spot. That will give them the opportunity to give their starters the week off to prepare for their game against Hamilton to start the playoffs. However, even at full strength, Montreal has had only one game in its last six cash the Over.
Points have been at a premium for the Toronto Argonauts starters as well. The Boatmen hit the Over only three times in their last nine games. Toronto will also sit a majority of their starters and leave its backups to try and find points.
Neither of these team's last two head-to-head meetings cashed the Over.
Upset: Redblacks (+100) ★★★
If ever there was an opportunity for the Ottawa Redblacks to break their home winless skid, it's this week. The Redblacks will see Hamilton's second-team defense for a majority if not all of Week 21 with the Ticats set to face Montreal next week in the playoffs.
Ottawa is coming off a tough 30-27 loss to these Tiger-Cats last week. Expect them to keep it close again this week and close out a disappointing 2022 season with a win.
Where to Bet on our CFL Picks
Check out our top-rated sportsbooks:
CFL Week 21 odds and best bets from 10/25/2022 at 5:08 p.m. ET.