MGC, Seven Operators Set for March 10 Online Sports Betting Launch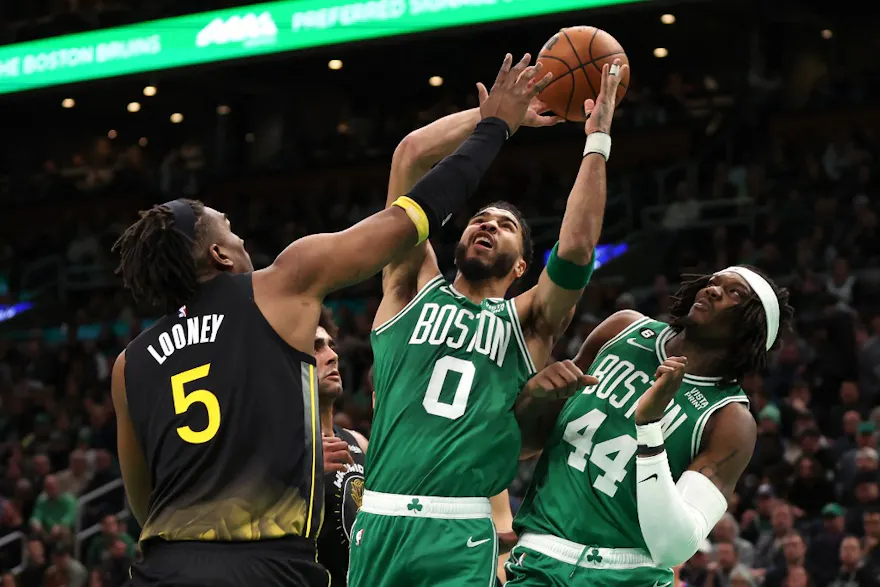 March Madness is right around the corner – and so is the official launch of online sports betting in the Bay State.
Karen Wells, the Executive Director of the Massachusetts Gaming Commission (MGC), said Wednesday that her staff and sports betting operators are on track to hit the targeted March 10 launch date for MA online sports betting.
Seven of the 10 operators have initial approval and temporary licenses for launch have plans to go live next week: Barstool Sportsbook, FanDuel, DraftKings, Betr, WynnBet, Caesars Sportsbook (which is already available for download), and BetMGM.
Among the updates provided by the MGC this week: Betway has been awarded a temporary digital sports wagering license. Betway's review process had stalled last month amidst its acquisition by Super Group, but alas the company paid its $1 million licensing fee and requested the license after the MGC reviewed the process last week. Betway, however, will not be prepared to launch until early 2024.
Bally Bet and Fanatics are both also approved to launch online sportsbooks in Massachusetts, but their go-live dates are slated for May at the earliest as of now. PointsBet was also approved to launch in the Massachusetts sports betting market but recently decided to withdraw.
Three are three additional MA online sports betting licenses available. Two are standalone licenses, or "untethered," and one will be tethered to MGM Springfield which was one of three retail sportsbooks in Massachusetts that began accepting in-person bets on Jan. 31.
Next to the Super Bowl, March Madness is arguably the biggest event on the sports betting calendar. The American Gaming Association forecast that nearly 20% of American adults wagered roughly $3 billion on last year's tournament.
MGC Commissioner Jordan Maynard said during the Commission's meeting on Wednesday that he thinks that "it's really going to be a benefit to the commonwealth that before one of the largest sporting events in the country, March Madness, that it looks like everything's going to launch."
More rules approvals from the MGC
The MGC voted on a batch of rules during their session this week, and the proposed rule that got the most attention was the one related to a unique "cooling off" period that the MGC would like to put in place.
The US sports betting industry standard for responsible gaming is the availability of a self-exclusion list that consumers can use to ban themselves from betting for a minimum of one year. The MGC approved a policy that allows for a minimum 72-hour self-exclusion that individuals can join on operator platforms instead of excluding themselves from all platforms throughout the state.
The cooling-off period would not apply to betting on kiosks or in person since both of these can be done anonymously. Responsible gaming is a hot topic with MA sports betting regulators as all 3 retail sports betting sites already accepted improper bets on local college teams in the first month of legal wagering.
In a similar vein, the commission also approved five regulations around flagging and withholding winnings for those who owe child support, how consumers can file complaints, and other accounting and internal controls measures.
Affiliate marketing still on the chopping block
Affiliate marketing is currently banned under MA sports betting regulations, but a group of legal sports betting stakeholders hoped to change that with their recent comments to the MGC.
205-CMR-256 regulates sports betting advertising, and the commission discussed potential amendments which would allow Cost-Per-Action (CPA) deals between affiliates and operators.
Better Collective, Catena, and CDG - which all operate major sports betting media properties in the US, are among the stakeholders lobbying for a change to this regulation, and FanDuel, BetMGM, and DraftKings are among the operators also advocating for the availability of CPA partnerships.
Connecticut and Illinois are the only states that currently have any sort of affiliate restrictions in place, and no states have imposed an outright ban such as the one for affiliate revenue from Massachusetts sportsbook promos.
Affiliate sites are important since they provide a service that focuses on educating and informing consumers that are already interested in sports betting, rather than pushing out broad-based advertisements to general audiences to introduce prospects to certain products such as what can be seen on billboards and activations in mainstream media.
If the MGC decides to amend its regulation to make way for affiliates to enter the MA sports betting arena, it'll be crunched for time to establish a license category with just over a week left before online sports betting in Massachusetts launches.