Kentucky to Launch Sports Betting in Time for NFL Season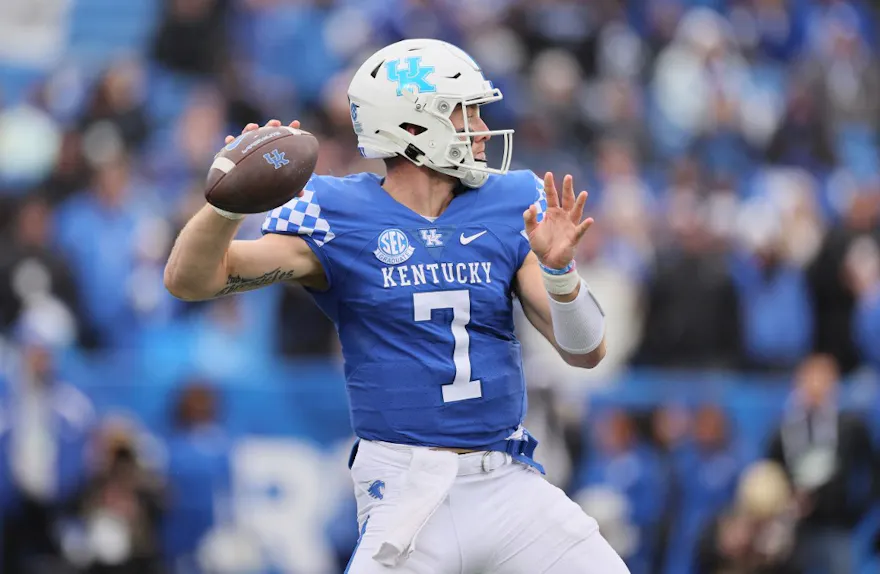 Legal sports betting passed temporarily in Kentucky after a much-anticipated special meeting of the Kentucky Horse Racing Commission on Monday. The state is now on tap to feature our best sports betting sites.
It is now official. Legal sports betting, which the Kentucky legislature earlier this year voted to legalize will be ready for the upcoming NFL season ... at least the retail side. Retail sports betting in the state will be ready to launch Sept. 7, while a broad, and more all-encompassing mobile platform will launch Sept. 28.
"This is a historic day for our commonwealth – sports wagering will open for the first time in Kentucky in less than 60 days," governor Andy Beshear said in a press release.
"Bringing sports wagering to the state not only gives Kentuckians a much-anticipated new form of entertainment, but also brings money to the state to support pensions, freeing up money that can be used to build a better Kentucky through the funding of education, economic development, disaster recovery and other necessary projects, like providing cleaner water, building roads and high-speed internet."
Kentucky is on track to become the 37th state in America to legalize sports wagering. It has been a long time coming for Kentucky regulators who almost got legal sports betting over the finish line in 2022.
"I am thrilled at the speed at which sports betting is moving to become operational here in Kentucky," said Beshear. "We set a very aggressive goal to have it up and running before the first game of the NFL season and I believe we're on track to do that."
What it all means
House Bill 551 officially was signed into law by Gov. Beshear in March 2023 but rules for the platform only officially came to light July 10.
Kentucky sports betting regulators will now have the summer to finalize exactly what the rules will be for their legal sports betting platform. As it stands, retail will be first to launch with nine licensed horse tracks in the state and other casino-type facilities beginning to take bets of Sept. 7.
Unfortunately, Kentucky sports betting apps for residents won't launch until three weeks after. it is unclear as to which mobile sports betting providers will be licensed in Kentucky but familiar names like BetMGM Sportsbook Kentucky, DraftKings Sportsbook Kentucky, FanDuel Sportsbook Kentucky, and Caesars Sportsbook Kentucky will almost assuredly be on the list.
"Fifty-nine days from now will be just in time for the NFL kickoff, tailgating, and for a large part of the college football season," Gov. Andy Beshear said Monday, following the Kentucky Horse Racing Commission meeting. "Sept. 7 is the first regular-season game of the NFL. It's also when Murray State plays Louisville, and it's just a couple days before Kentucky plays EKU."
More details of Kentucky's sports betting platform
As mentioned, Kentucky's legal sports betting platform will include both retail and mobile providers. Each of the retail bettors will be allotted up to three skins (partnerships with online providers). Bettors will be able to take advantage of Kentucky sportsbook promos.
The Kentucky legal sports betting platform will be regulated by the Kentucky Horse Racing Commission. Retail sports betting revenues will be taxed at 9.25%, with online providers being taxed at 14.25%.
Sports betting licenses will cost $500,000 with an annual renewal fee of $50,000.
Betting on professional and college sports will be permitted under the new law. Eighteen years is the legal age to place a wager.
Legal sports betting is expected to produce about $23 million annually for needy state and local tax coffers.
Sportsbooks lining up to partner with retail facilities
Under the sports betting rules for the Kentucky legal scene, online providers are required to partner up with an existing horse racing track or casino-like facility.
There has already been movement on that front with top-tier sportsbook FanDuel partnering with Churchill Downs, and Caesars Sportsbook aligning with Keeneland and Red Mile.
More such partnerships are expected to be announced quickly. Applications for licensing can officially start taking place.