Top Sports Betting Sites Coming to Kentucky in September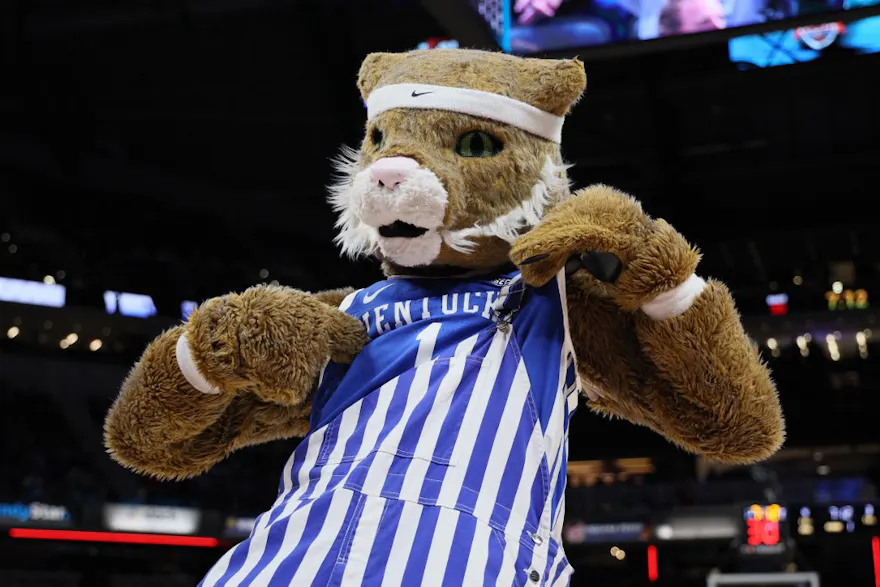 Things are moving quickly for regulators of America's newest legal sports betting jurisdiction. The launch of Kentucky sports betting is on the horizon.
The Kentucky Horse Racing Commission has been busy combing over applications in anticipation of a Sept. 7 launch of retail sports betting in the state and Sept. 28, when Kentucky sports betting apps will officially go live.
On Tuesday, the Commission started putting a face on their sports betting industry through the unanimous approval of eight temporary sports betting licenses.
All such licenses for America's 37th legal sports betting state will be partnered with one of nine licensed racetracks in the state. With each track being allotted three licenses each, there could eventually be as many as 27 sports betting providers operating in Kentucky upon maturity of the platform.
Keep an eye on Kentucky sportsbook promos when things get started.
The successful applicants
Gov. Andy Beshear signed the Kentucky sports betting bill on March 31, 2023, and the law officially went into effect on June 28. The process of naming their first eight successful applicants has been swift, although the names on the list of best sports betting apps aren't necessarily surprising.
The following sportsbook licenses are temporary. If they fulfill their obligations in the state, which most feel they absolutely will, permanent licenses will be granted in the not-too-distant future.
So far, Kentuckians can look forward to:
DraftKings
FanDuel
BetMGM Kentucky
Caesars
bet365
Circa
PENN Sports Interactive (ESPN BET)
Fanatics Sportsbook
Of note, two of the newest best sportsbooks in the broad U.S. market are on the list. ESPN Bet and Fanatics Sportsbook will be eligible for launch right off the bat in the Kentucky market.
The featured racetracks
The Kentucky Horse Racing Commission also granted temporary sports betting licenses for seven of the Bluegrass State's nine licensed racetracks. Again, an agreement with one of the state's nine tracks is mandatory to gain market access for any mobile provider with designs on the Kentucky legal sports betting scene.
They include:
Churchill Downs, Louisville
Cumberland Run, which is coming to Corbin
Ellis Park, Henderson
Oak Grove Gaming and Racing, Oak Grove
Sandy's Gaming and Racing, which is in the works at Ashland
The Red Mile, Lexington
Turfway Park, Florence
So far...
A few partnerships have been formed ahead of the quickly approaching legal sports betting launch in the Bluegrass State.
They include:
FanDuel/Churchill Downs
Caesars/Keeneland and The Red Mile
BetMGM/Sandy's Gaming and Racing
... and the newest partnership announced Tuesday:
DraftKings/Mint Gaming Hall at Cumberland and Cumberland Run
What's at stake?
Kentucky is the home of one of the most bet on annual sporting events on U.S. soil, yet until now, sports betting was not legalized there. Now Kentucky residents get their chance to place a wager on their beloved college sports teams and other big-ticket events like the Super Bowl.
The timing of the launch of legal sports betting for online sports betting sites in the state is not a coincidence. The push was on to have something in place to take advantage of the bread-and-butter NFL season. That goal was officially realized with Tuesday's announcements.
Aside from sports fans, citizens of the Bluegrass State also gain some benefit from the launch of a legal sports betting platform in their state, and it isn't just the top-tier providers making their way to their state.
Under the regulations, there will be a 9.75% for the retail sector, and 14.25% tax levied for online operators. There is a $500,000 licensing fee for each track and a $50,000 fee for each operator.
It all leads to what analysts believe will be a $23 million yearly cash infusion for needy state and local tax coffers. Programs that will immediately benefit include Kentucky's public pension program and a host of problem gambling programs.
So, legal sports betting is officially a reality in Kentucky with the biggest names in the business ready to battle for market share.