Kentucky Legal Sports Betting Scene Becoming Clearer by the Week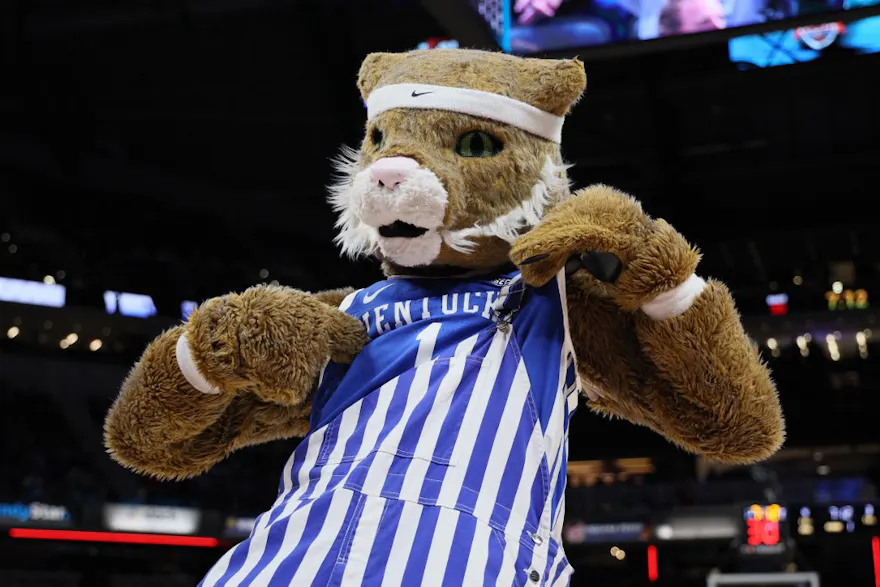 The impending legal sports betting scene in the state of Kentucky is becoming clearer by the week, and it'll surely feature some of the best sportsbooks. The latest sign of the progress being made before a Sept. 7 launch of retail sports betting and a Sept. 28 launch of Kentucky sports betting apps came Thursday during a weekly press conference by Gov. Andy Beshear.
"The countdown is on," Governor Andy Beshear said. "Kentuckians can plan to place their first sports wagers, at a retail location, in just 28 days. Bringing sports wagering to the state not only gives Kentuckians a much-anticipated new form of entertainment, but also brings money to the state to support pensions, freeing up money that can be used to build a better Kentucky through the funding of education, economic development, disaster recovery and other necessary projects, like providing cleaner water, building roads, and high-speed internet."
Beshear shared an update into just which of the best sports betting apps are interested in joining the Kentucky fray. Each of the betting sites have applied for a license to operate in the state. The governor, citing the Kentucky Horse Racing Commission, mentioned seven sportsbooks that have already looked into making Kentucky their next legal sports betting jurisdiction. More are expected in the coming weeks.
All will be considered during a meeting slated to take place on Aug. 22. Launch dates of Sept. 7 and Sept. 28 will be on the horizon when that meeting takes place, meaning pressure will be on the Commission to act on a very tight timeline.
The 7 interested mobile sportsbooks
The Kentucky sports betting industry, which features Kentucky sportsbook promos, is expected to have a big list of providers hoping to launch in the state. According to Beshear, the seven that have already expressed interest are all familiar names, including the top-four national performing sports betting providers, with one notable sleeper that hasn't even launched yet.
The seven mentioned include:
Partners needed but definitely available
Bill HB 551, which made sports betting legal in the Bluegrass State, stipulates that mobile operators would need to partner with one of nine racetracks operating in Kentucky. Each of the nine current facilities can run retail betting out of their site and partner up with as many as three operators, making it so that a maximum of 27 mobile licenses could be handed out.
So far there are seven of nine Kentucky racetracks that have officially applied for a sports betting license. They include:
Churchill Downs, which already has a partnership with FanDuel
Cumberland Run, which is coming to Corbin, Kentucky soon
Ellis Park
Oak Grove Gaming and Racing
Keeneland and The Red Mile Gaming and Racing, which has partnered with Caesars. The first brick-and-mortar sports betting facility will be at Red Mile.
Sandy's Gaming and Racing that filled one of their "skins" with BetMGM
Turfway Park
That leaves a few big-name sportsbooks without the necessary partnerships to launch in the Bluegrass State. Expect a lot of news out of Kentucky in the next few weeks as DraftKings, ESPN Bet, and other prospective providers line up with Kentucky racetracks for the right to offer their sports betting product in America's newest legal sports betting jurisdiction.
The pressure is on
There's not a whole lot of time to waste for Kentucky regulators to round out the state's sports betting family that will ultimately benefit its state and local tax coffers, thanks to a 9.75% tax for the retail sector, and 14.25% for online operators.
The pending NFL season is the bread-and-butter boon time for sports betting in America. The pressure is officially on for lawmakers to get the details right in the state and quickly shape a highly anticipated addition to the U.S. legal sports betting family.