Kentucky Lawmakers Sign Off on Sports Betting Bill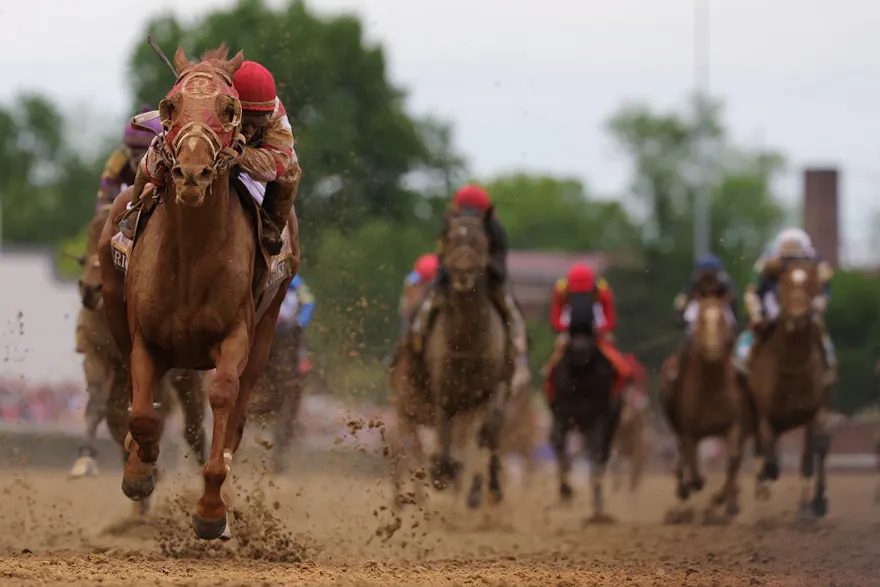 One of the most popular sports events in the U.S. will finally see in-state betting action.

The Kentucky state Senate has officially signed off on a bill that will bring comprehensive mobile and retail legal sports betting to the state, approving legislation in the final hours of its 30-day 2023 session.
Kentucky is poised to become the 37th state in America to legalize sports betting thanks to House Bill 551, which passed by a 25-12 vote – barely exceeding the 23 necessary for it to be sent to Gov. Andy Beshear's office to be signed into law.
What the bill entails
HB 551 paves the way for nine of the Bluegrass state's racetracks to run retail sportsbooks out of their facilities. It also allows those tracks to pursue up to three online operators to partner with. In all, there could be as many as 27 total sports betting licences granted under the law.
HB 551 outlines that sports betting will be regulated by the Kentucky Horse Racing Commission (KHRC).
The Kentucky legal sports betting tax rate will be set at 9.75% for the retail sector, and 14.25% for online operators. Each track will be charged $500,000 for a licence with each operator contributing $50,000. Annual renewal fees will be $50,000 for the state's tracks and $10,000 for the operators that will work in conjunction with them.
Who wins?
The overdue legalization of sports betting for Kentucky residents is a boon for almost everybody involved. Bettors in the state, for instance, will finally get their legislated, regulated sports wagering platform and the "fan enhancement" that comes along with the ability to have a stake in events like the Kentucky Derby, the opening jewel of horse racing's Triple Crown.
Republican Senate Majority Leader Damon Thayer said during a debate on the potential of legal sports betting for his state: "We love our sports in the commonwealth. And people want to be able to make the choice – of their own free will – to make a wager on a sports event, like almost all of our surrounding states."
Kentucky's sports teams will also get a boost from a legal sports betting platform through increased exposure, although there is no current pro sports franchise outside of the two soccer teams that calls the state home.

Meanwhile, there is some debate whether or not the horse racing community in Kentucky will be among the beneficiaries of legal sports betting.
Perhaps most importantly, the state's tax coffers will get a healthy cash infusion from an industry that is expected to generate $23 million from sports betting revenues and licensing fees. Regulatory costs, problem gambling programs and the public pension system in Kentucky will be the beneficiary of the taxed funds.
The next steps in Kentucky
Gov. Andy Beshear will receive the bill and is expected to sign legal sports betting into law in the near future. Beshear has been a loud proponent of legal sports betting in his state to compliment the Bluegrass State's rich horse racing tradition.

The law is expected to take effect within 90 days. The Kentucky Horse Racing Commission (KHRC) will then take some time to establish the guidelines for the impending platform and start the application for hopeful operators.
It is expected that these two processes could be expedited and that legal sports betting could be in place in Kentucky by the end of 2023. The goal, like all other hopeful jurisdictions, will be a pre-NFL launch, which is bread-and-butter time for sportsbooks in the broad U.S. market. Unfortunately, fans shouldn't expect to see legal sports betting available in time for this year's Kentucky Derby at Churchill Downs in May.
Potential sports betting providers that could target Kentucky include DraftKings (which recently launched its DK Horse App), FanDuel, BetMGM and Caesars among others.
Related pages
Best Sportsbooks | Betting Sites | Best Sportsbook Promos (U.S. only) | Kentucky Sports Betting | Kentucky Sportsbook Promos | Kentucky Sports Betting Apps