Everything You Need to Know About the Sports Betting Launch in Kentucky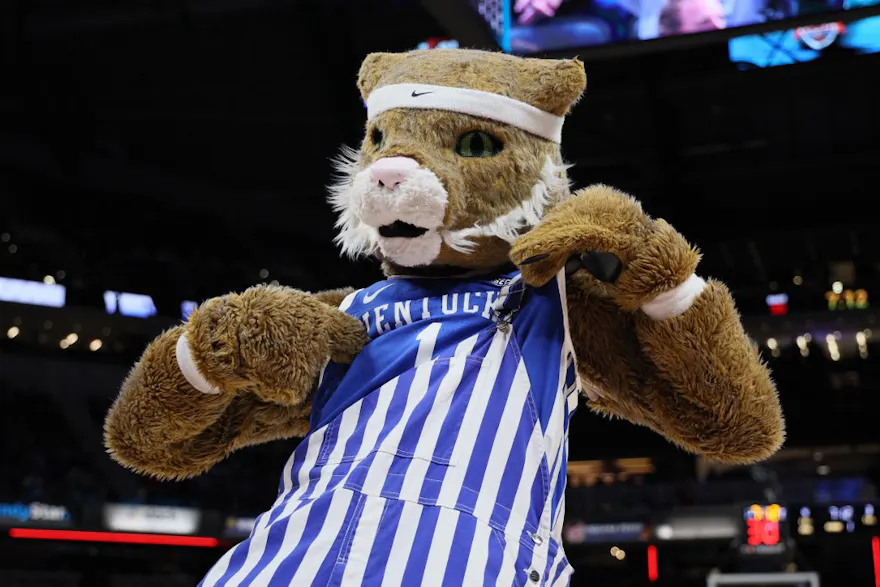 Kentucky launched its long-awaited legal sports betting platform on Sept. 7 when Gov. Andy Beshear placed the state's first legal sports bet at 10 a.m. ET at Churchill Downs in Louisville, KY.
It has been a long time coming for the state that hosts one of the biggest sports betting events in the country, the Kentucky Derby. The Bluegrass State became the 35th U.S. state to welcome legal sports betting.
Here's everything you need to know about Kentucky's sports betting launch.
The When
On Thursday, Sept. 7, retail, brick-and-mortar sports betting commenced, just in time to take advantage of the start of the 2023-24 NFL season.
A more popular and all-encompassing mobile sports betting platform, which is responsible for 85% to 99% of the wagering action in most legal sports betting states will go live on Sept. 28.
While waiting for Kentucky sports betting apps to go live, bettors in the state can visit one of their numerous horse racing tracks to place an in-person bet.
The Where
The brick-and-mortar sports betting locations in Kentucky are the first to start taking wagering action. Those locations include:
Churchill Downs
Cumberland Run
Derby City Gaming
Ellis Park in Henderson
Newport Racing and Gaming
The Mint Gaming Hall at Cumberland Run in Corbin
The Mint Gaming Hall at Cumberland Run in Williamsburg
Oak Grove
Turfway Park
Sandy's Gaming and Racing will offer retail sports betting in the near future.
The What
Last week, the Kentucky Horse Racing Commission released its list of sports and bet types that are available to Kentucky sports bettors starting on Sept. 7.
The commission will allow for a typically comprehensive list of bet types for Kentuckians to take advantage of. They include:
Single-game bets
Teaser bets
Parlays
Over/Under bets
Moneyline bets
Pools
In-game wagering
In-play bets
Prop bets
Straight bets
The sports and events that Kentucky residents will be able to place a wager on include:
NFL
MLB
NHL
NBA
WNBA
NCAA baseball, softball, basketball, football, and hockey
XFL
USFL
CFL
PGA
LIV Golf
eSports
Nippon Professional Baseball (Japan)
FIBA-sanctioned basketball events
Cycling
Boxing
Motorsports
Netball (ANZ Premiership and Super Netball)
Sailing (Americas Cup)
X Games
Winter and Summer Olympics
Major League Eating-sanctioned events
Nathan's Famous Hot Dog Eating Contest
Curiously, Kentucky bettors are prohibited from betting on horse and dog racing, pickleball, Awards shows, markets that focus on types of injuries, penalties, and replay-related, and disciplinary proceedings.
It doesn't mean all that much for retail, as horse and dog racing bets are legal at the brick-and-mortar facilities that will be taking the only legal sports bets in the state for the time being.
Hopes are that there is movement on the "omission list" prior to or shortly after the launch of the launch of the best sports betting apps in Kentucky.
The Who
Bettors in Kentucky 18 years and older gained the right to place a sports bet on Sept. 7 This is a slight difference from the bulk of the other 34 legal sports betting states, which have set the legal age of wagering at 21.
Most Kentucky sports betting sites have also set up the opportunity to pre-register for their mobile brands. All come with a pretty handsome welcome bonus. They include:
The Why
Sports betting is a huge business in the U.S., and states that have a legal platform are benefitting from handsome tax contributions from its providers.
Retail sports betting will be taxed at 9.25% in Kentucky and mobile revenues will be taxed at 14.25%. Licenses for Kentucky sports betting sites will be $500,000 with a $50,000 renewal fee.
Analysts believe that the Kentucky legal sports betting industry could provide $23 million annually in tax revenue to the state.