Kentucky Horse Racing Commission Releases Sports Betting Catalogue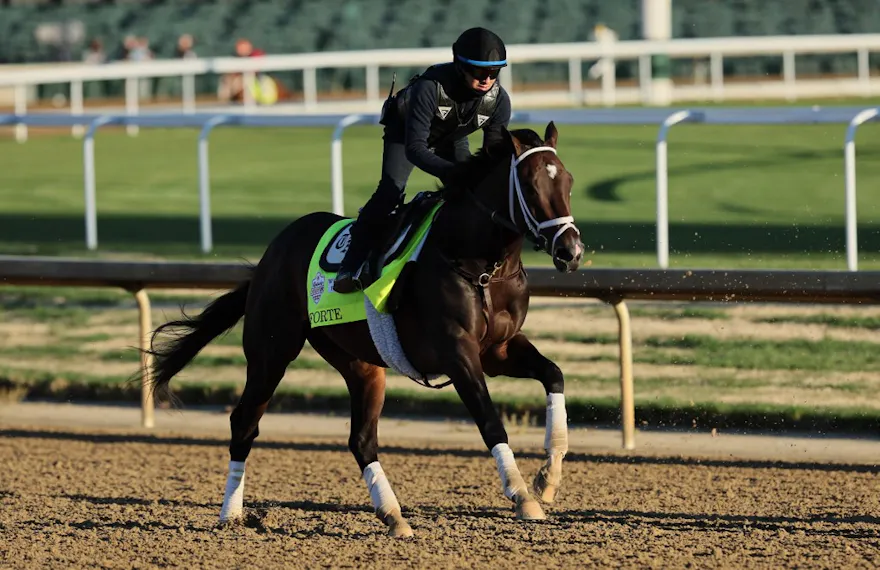 Kentucky legal sports betting is just a week away with retail launch coming Sept. 7 and Kentucky sports betting apps going live Sept. 28. We now have a list of events that have been approved for sports wagering, with a couple of curious omissions.
The Kentucky Horse Racing Commission met Thursday and approved its list of sports betting opportunities when Kentucky sports betting in-person wagering commences next week and mobile sports betting becomes a reality three weeks later.
"Excitement for sports wagering is building as we are just one week away from opening retail locations and one month from opening mobile applications for sports wagering," Gov. Andy Beshear said. "Kentuckians now know where they can place a bet and the type of sporting events and wagers that licensees can offer."
The list
The commission on Thursday paved the way for a somewhat broad list of events that Kentuckians can bet on. Included on that list are:
NFL
MLB
NHL
NBA
WNBA
NCAA baseball, softball, basketball, football, and hockey
XFL
USFL
Canadian Football League
LIV Golf
eSports
Japan Nippon Professional Baseball
FIBA sanctioned basketball events
Cycling
Boxing
Motorsports
Netball (ANZ Premiership and Super Netball)
Sailing (Americas Cup)
X Games
Winter and Summer Olympics
Major League Eating Sanctioned Events
Nathan's Famous Hot Dog Eating Contest
Curiously, unlike the best sports betting sites, the commission left out, at least for now, wagering opportunities on:
Dog and horse racing
Pickleball
Events not considered sports, like the Academy Awards and Emmy Awards
Market types of injuries, penalties and replay-related
Disciplinary proceedings
"Some leagues and wager types that are available in other jurisdictions, we decided weren't right in our initial offering," KHRC director of sports wagering Hans Stokke said. "For our initial offering, we chose the sporting events that are governed by a governing body we felt comfortable with the research we've done."
Horse racing is the biggest standout omission on the list, considering Kentucky's rich history of equestrian events. As it stands, Bluegrass State residents will still be required to place horse racing bets at one of its numerous tracks or download a separate horse racing betting site in order to wager on the ponies.
"There are some omissions from this catalog that will not be allowed in Kentucky that you might find in other jurisdictions, particularly any dogs or horse races will not be included in our catalog," said Stokke.
We'll see how long horse racing remains on the omissions list.
Bet types approved
Kentucky bettors will have a full menu of bet types to consider when retail sports betting goes live Sept. 7 and mobile is launched on Kentucky sports betting apps on Sept. 28.
The list of bet types from the commission is familiar and includes single-game bets, teasers, parlays, Over/Under bets, moneyline bets, pools, in-game wagering, in-play bets, proposition bets, and straight bets.
Editor's note: Legal sports betting is coming soon to Kentucky – but you can pre-register now! Check out the best sites for Kentucky sports betting and the best Kentucky sportsbook promos! 21+ and present in KY. Gambling Problem? Call 1-800-GAMBLER.
What's next
The Kentucky Horse Racing Commission approval of events and bet types is one of the final pieces of the pre-launch puzzle for Bluegrass State legal sports betting regulators.
All that is left is ratification of the plans by the commission at their next meeting, which will come prior to next week's launch.
There is also the matter of new sports and events being added to Kentucky's legal sports betting menu.
"There is a possibility to add more later," Hans Stokke said.
"There were several that we considered for the initial offering that we decided to omit primarily because we didn't have the time to vet each of them as carefully as we would like to, but that we may consider for that mobile launch on the 28."
So Kentucky bettors, get ready for liftoff of what promises to be a brisk, exciting, and long-overdue legalization of sports betting in your state. You can sign up for Kentucky sports betting apps and take advantage of Kentucky sportsbook promos now and prepare to place your first retail sports bet when it officially goes live Sept. 7.