BetMGM Cancels Winning Bet on Women's World Cup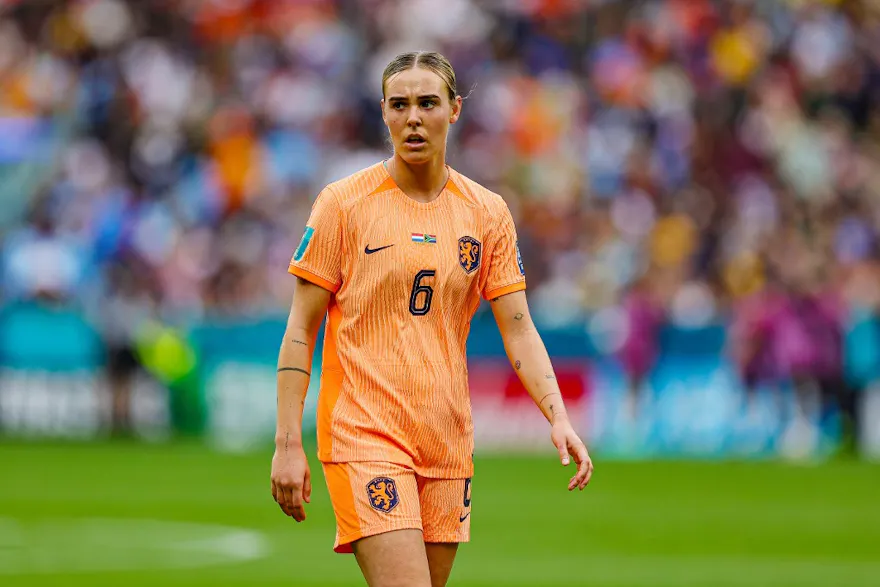 A BetMGM sports bettor in Virginia experienced the ultimate high of a lucrative winning bet on the Women's World Cup last week through one of the best sportsbooks, only to have his winnings canceled after what the site referred to as an "obvious error with odds."
Kris Benton of Fairfax County, Virginia reportedly placed a wager of $3,000 on three separate single-game parlays on a group-stage match between the Netherlands and Vietnam played Aug. 1. His bets came with some risk at +6600 odds.
The Netherlands prevailed in that match 7-0, giving Benton a win on all three of his parlay bets. His payout on that wager? $214,500.
But...
Jubilation for Benton quickly turned into dismay when attempts to withdraw his winnings from the BetMGM Virginia account were halted, and the bet was canceled.
"This was going to be a life-changing moment for us, and then in an instant, it was all taken away without any notification whatsoever," Benton told local TV station WUSA9. "I was completely devastated. My wife and I had already started discussing what we were going to do with the money. They said because of their mistake they can do whatever they wanted to do with my account balance and on top of that, the mistake they claimed happened, they can't back that up with any evidence."
Benton received a confirmation email after attempting to make his first $100,000 max withdrawal allowed under Virginia regulations. It was so far, so good for the local Fairfax County teacher.
Then he received another email confirming his initial bet was indeed canceled, and Benton's withdrawal was voided too. His "life-changing moment" was essentially yanked out from underneath him.
BetMGM did subsequently refund his initial bet of $3,000. Benton also said the company offered a $100 bonus bet.
Reason cited
BetMGM Virginia said there was a mistake in the odds.
"There was an issue that caused the corners market to have inflated the odds, but they were not supposed to be offered at that price," the company said in an email. "Therefore, we are not able to find out what the correct odds would have been, that is why the wager was voided."
The reason came as a shock and was obviously unsatisfactory to Benton.
Deeper concerns?
The issue of "errors" from sportsbooks and betting sites is not necessarily new. Sportsbooks have acknowledged errors in the past and likely will continue to experience issues going forward in the exploding U.S. legal sports betting market. But the question of just when they hold the right to cancel bets lingers.
The industry calls clear and obvious posted odds errors "palpable errors" – clear mistakes with no malcontent. However, the Benton situation brings up the question of how to distinguish between "palps" and "culpable errors," and sportbooks are on the hook for the latter.
It is the view of many legal gambling experts that sports betting companies are responsible for the odds posted. Checks need to be in place as part of the business model. In Benton's case, the Women's World Cup odds slipped past the checks to no fault of his own.
Benton argues that in his case, the Women's World Cup odds that he used were a "mispriced market" and not a palpable error.
We can expect more news on the debate between "palpable errors" and "culpable errors" to arise after this snafu. Unfortunately for Benton, he's highly unlikely to get his $214,500 back.