NHL Best Bets, Odds Today: Matchups, Picks, Predictions for Tuesday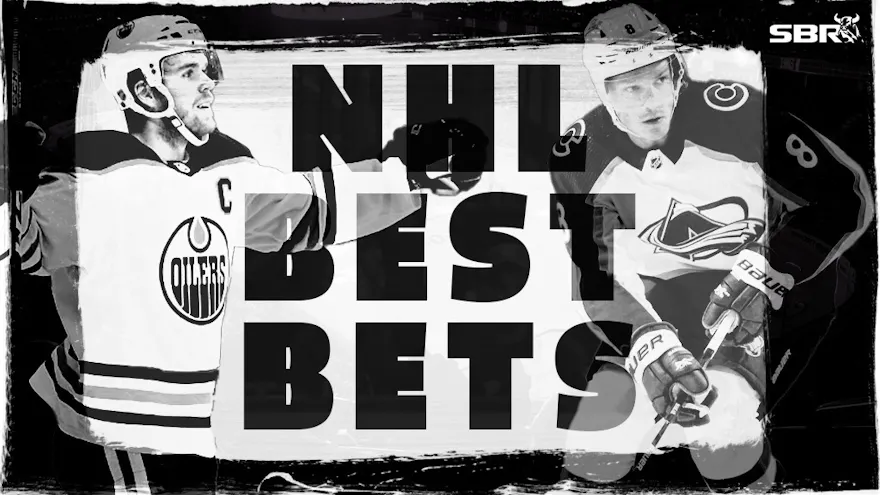 There's a nine-game NHL slate on Tuesday, including four matchups between divisional rivals with both teams in a playoff position. Read on for our NHL best bets.
The Carolina Hurricanes visit the Pittsburgh Penguins on Tuesday. The two clubs are in third and fourth place, respectively, in the Metropolitan Division. Meanwhile, the Tampa Bay Lightning sit third in the Atlantic Division, and they'll take on the first-place Boston Bruins.
In the Central Division, the second-place Winnipeg Jets host the third-place Colorado Avalanche. Finally, the Seattle Kraken are second in the Pacific Division, and they'll travel to Los Angeles to meet the third-place Kings.
It looks like a competitive night of hockey.
Here are our best bets for Tuesday's NHL schedule (odds via DraftKings Sportsbook, FanDuel Sportsbook, Caesars, BetMGM, and PointsBet; Pick confidence based on a 1-to-5-star scale).
Tuesday's NHL Schedule and Odds
(odds via FanDuel)
Carolina Hurricanes (-104) vs. Pittsburgh Penguins (-115)
San Jose Sharks (-111) vs. Montreal Canadiens (-108)
Tampa Bay Lightning (+146) vs. Boston Bruins (-176)
New York Islanders (-200) vs. Philadelphia Flyers (+162)
Anaheim Ducks (+190) vs. Nashville Predators (-235)
Colorado Avalanche (-140) vs. Winnipeg Jets (+116)
Florida Panthers (+134) vs. Calgary Flames (-162)
Washington Capitals (+100) vs. Vancouver Canucks (-120)
Seattle Kraken (+106) vs. Los Angeles Kings (-128)
Tuesday's NHL Best Bets
Moneyline: Canucks (-120 via FanDuel)
Spread: Predators -1.5 (+110 via BetMGM)
Total: Lightning-Bruins Under 6 (+100 via FanDuel)
Upset: Jets (+116 via FanDuel)
Prop bet: Cole Caufield Over 0.5 Goals (+145 via DraftKings)
NHL Top Picks for Tuesday
Moneyline: Canucks (-120) ★★★★
The Vancouver Canucks are starting to come around after digging a hole to start the season with a seven-game winless streak. Though Vancouver is still registering just 46.0% of five-on-five score-and-venue-adjusted expected goals on the season, the Canucks have won five of their past six games.
The Washington Capitals aren't driving play too effectively either, earning 47.9% of five-on-five score-and-venue-adjusted expected goals. They're 2-7-2 on the road in 2022-23 and are winless over the team's past six games away from home.
The Canucks are reasonably priced home favorites. Most top sportsbooks are offering a Vancouver win priced at -120, but FanDuel odds are slightly better at -118.
Spread: Predators -1.5 (+110) ★★★★
Even though Nashville is 6-3-2 on home ice in 2022-23, that record includes only two multi-goal wins. The Predators are controlling just under 50% of five-on-five score-and-venue-adjusted expected goals.
But this play is less about the brilliance of the Predators and more about the flaws of the Anaheim Ducks. Anaheim is 2-9-1 on the road, including eight multi-goal losses.
Many of the top sportsbooks are posting the Predators on the puck line at even money or +105. But BetMGM is offering Nashville at +110, so that's the best place to make this bet.
Total: Lightning-Bruins Under 6 (+100) ★★★★
The Lightning play the second game of a back-to-back set in Boston after an offensive explosion during a 6-5 overtime win at Buffalo on Monday. This will be Tampa Bay's fourth back-to-back stretch of the season, and the first when starting goalie Andrei Vasilevskiy plays the second game.
Meanwhile, the Boston Bruins have been a dominant defensive team, allowing 2.21 goals against per 60 minutes, the league's second-lowest rate. Over their past 10 home games, six contests have stayed Under six goals, with three going Over and one landing on exactly six.
The Under is more likely with Vasilevskiy in goal. FanDuel and PointsBet are offering the Under at even money. That's a little better than the rest of the market, where it ranges from -105 to -110.
Upset: Jets (+116) ★★★
The Colorado Avalanche have been dealing with injuries, and the team is controlling 50.6% of five-on-five score-and-venue-adjusted expected goals. However, the Avalanche have won eight of their past 10 games, so they're still a formidable opponent.
The Winnipeg Jets are 7-2 on home ice while surprisingly improving in 2022-23. Goaltender Connor Hellebuyck has been outstanding at home, posting a .952 save percentage over eight starts. A home underdog with one of the top goaltenders in the game? That's worth a look.
Moneyline prices are consistent for the Jets. Winnipeg is priced at +114 though FanDuel, but +115 at DraftKings, Caesars, BetMGM, and PointsBet.
Prop bet: Caufield Over 0.5 goals (+145) ★★★★★
Montreal Canadiens right winger Cole Caufield has scored 12 goals over 21 games in 2022-23. However, he's notched 10 goals across 11 games on home ice, registering at least one goal in eight of those contests.
San Jose is allowing 3.53 goals against per 60 minutes, the seventh-highest rate in the league. With James Reimer injured, Kaapo Kahkonen is set to start, and he's posted an .871 save percentage. Caufield is a great threat on home ice against anyone, let alone a below-average goaltender.
BetMGM and DraftKings both list a Caufield anytime goal at +145, which is slightly more appealing than the +138 at FanDuel and +140 at Caesars.
Where to Bet on NHL Picks
Here are our top-rated sportsbooks:
NHL odds and best bets from 11/29/2022 at 12:15 p.m. ET.