NHL Best Bets, Odds Today: Matchups, Picks, Predictions for Saturday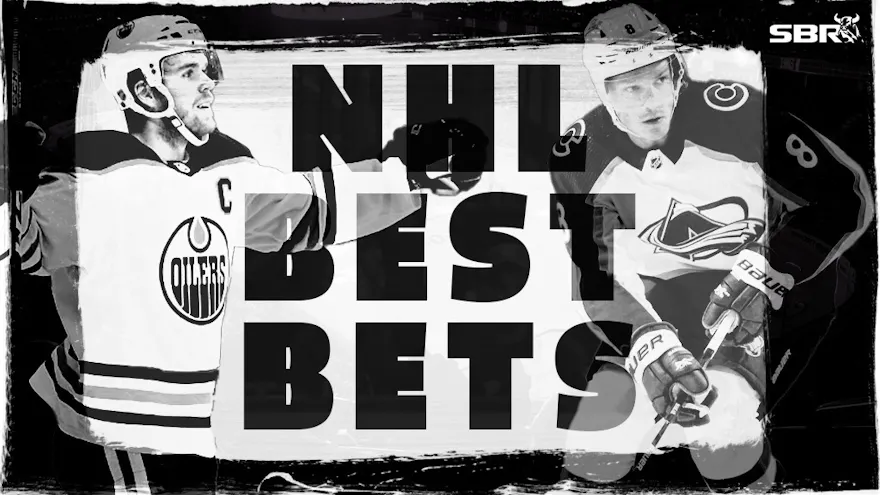 This Saturday's slate is much thinner than usual, due to the heavier Friday schedule stemming from American Thanksgiving. Here are our NHL best bets for Saturday.
There may be far less Saturday games than usual, but there's still some juicy matchups featuring some solid betting value. Eight games will be played instead of nine, as the Columbus Blue Jackets were expected to play the Nashville Predators before a water main broke and flooded Bridgestone Arena.
Only four Canadian teams will be in action. All of them are on the road, meaning it will be a strange Saturday night where not a single NHL game is played north of the border. The Toronto Maple Leafs will head to Pennsylvania to take on the Pittsburgh Penguins, following a dramatic 4-3 Friday afternoon win against the Minnesota Wild. The Calgary Flames are also on a back-to-back, hoping to rebound against the Carolina Hurricanes after being shutout 3-0 in a loss to the Washington Capitals.
Here are our best bets for Saturday's NHL slate (odds via BetRivers Sportsbook, DraftKings Sportsbook, FanDuel Sportsbook; pick confidence based on a 1-to-5-star scale).
Saturday's NHL Schedule and Odds
(odds via DraftKings Sportsbook)
Edmonton Oilers (+125) vs. New York Rangers (-145)
Calgary Flames (+120) vs. Carolina Hurricanes (-140)
St. Louis Blues (+165) vs. Florida Panthers (-195)
Washington Capitals (+145) vs. New Jersey Devils (-170)
Toronto Maple Leafs (+115) vs. Pittsburgh Penguins (-135)
Philadelphia Flyers (+180) vs. New York Islanders (-210)
Dallas Stars (+115) vs. Colorado Avalanche (-135)
Vancouver Canucks (+145) vs. Vegas Golden Knights (-170)
Saturday's NHL Best Bets
Moneyline: Penguins (-128 via FanDuel) ★★★★★
Spread: Devils -1.5 (+150 via BetRivers) ★★★★★
Total: Canucks-Golden Knights Over 6.5 (-108 via BetRivers) ★★★★★
Upset: Stars (+123 via BetRivers) ★★★★★
Prop bet: Owen Tippett Over 0.5 points (+105 via DraftKings) ★★★★★
Saturday's NHL Top Picks
Moneyline: Penguins (-128) ★★★★★
The Penguins have had a weird season to say the least. After opening up with a 4-1 record, they lost seven straight games. Since then, they've won seven of their last nine contests and welcome in the Maple Leafs for an enticing home matchup against Erik Källgren, Toronto's third-string goaltender.
Källgren has played a bit better than his numbers indicate, but he's still looked overmatched at times. Pittsburgh stars like Sidney Crosby, Evgeni Malkin, and Jake Guentzel will be licking their lips shooting on a backstop with an .891 save percentage. It will likely be a close game, but the Pens should be able to close it out.
Spread: Devils -1.5 (+150) ★★★★★
The New Jersey Devils' 13-game winning streak came to a dramatic end in a 2-1 loss to the Maple Leafs on Wednesday. Three New Jersey goals were disallowed and fans were quick to show their displeasure. Fortunately, the end of the streak does not mean the end of the Devils' NHL reign.
They still have an incredible 17-4 record, and have been scoring in bunches thanks to even contributions from the entire lineup. In fact, they've covered a -1.5 spread in 10 of their 17 wins and look poised to do so once more against the Capitals.
New Jersey's odds would be much lower against the Caps if Washington's usual starting netminder, Darcy Kuemper, was between the pipes. Since Kuemper played Friday, backup Charlie Lindgren will be entering the fold. He's sporting a 3.13 goals-against average and a .905 save percentage, so the Devils should be able to keep on rolling.
Check out our top sites for Maryland sports betting.
Total: Canucks-Golden Knights Over 6.5 (-108) ★★★★★
The first evidence of a potential Over outcome stems from just five days ago when the Vegas Golden Knights defeated the Vancouver Canucks 5-4. From there, you don't have to delve extremely deep to discover why this market is a solid Over bet. The Canucks' struggles have been well-documented since their string of blown multi-goal leads to start the year. To this point they're allowing a whopping 3.90 goals against per game, however they're also scoring 3.50 goals per game.
The Golden Knights' scoring output has been surprisingly similar considering the 16-point gap between these teams in the Pacific Division. At 3.59 goals per game, finding twine has not been an issue for Vegas. The main difference is that the Knights have been far stingier than Vancouver, allowing just 2.55 goals per game. Knights goalie Logan Thompson has been lights out for most of the season, but he was also the goalie in net for the four goals scored by the Canucks when these teams last met. A nightcap shootout seems to be in the cards.
Upset: Stars (+123) ★★★★★
This market also features some direct evidence from Monday, as the Dallas Stars lost 3-2 in a shootout at home against the Colorado Avalanche. This time, the Stars will be on the road and have some favorable odds considering they're atop the Central Division, five points up on the Avs. It's understandable as it would also be surprising to see Colorado as an underdog at home, but the fact that this isn't a pick'em is great value.
Colorado will also have fresh legs thanks to their cancelled game in Nashville, meaning they can run starting backstop Alexander Georgiev against the Stars' backup tender Scott Wedgewood. Still, Dallas averages 3.95 points per game and has much stronger penalty killing. After all, this is supposed to be an upset.
Prop: Tippett Over 0.5 points (+105) ★★★★★
Philadelphia Flyers forward Owen Tippett is a classic case of a great prospect being traded for immediate help (he was in last year's Claude Giroux deal). At just 23 years old, the 2017 10th overall pick may finally be taking the next step with his new team. Through 16 games, he has six goals and 10 points while playing 17 minutes per night. Tippett also has the luxury of playing on the top line as well as on the top power play unit, where he's produced three of his six goals.
The New York Islanders are one of the stingiest defensive teams in the league, but fortunately oft-starting goalie Ilya Sorokin will be on the bench for this one. The Isles backup, Semyon Varlamov, has solid enough numbers, but they are not elite. At positive odds, this is a solid prop to take a chance on.
Where to Bet on NHL Picks
Here are our top-rated sportsbooks:
NHL odds and best bets from 11/26/2022 at 7:00 a.m. ET.