Kings vs. Hawks Prop Picks, Predictions: Will Barnes, Murray Help to Light the Beam?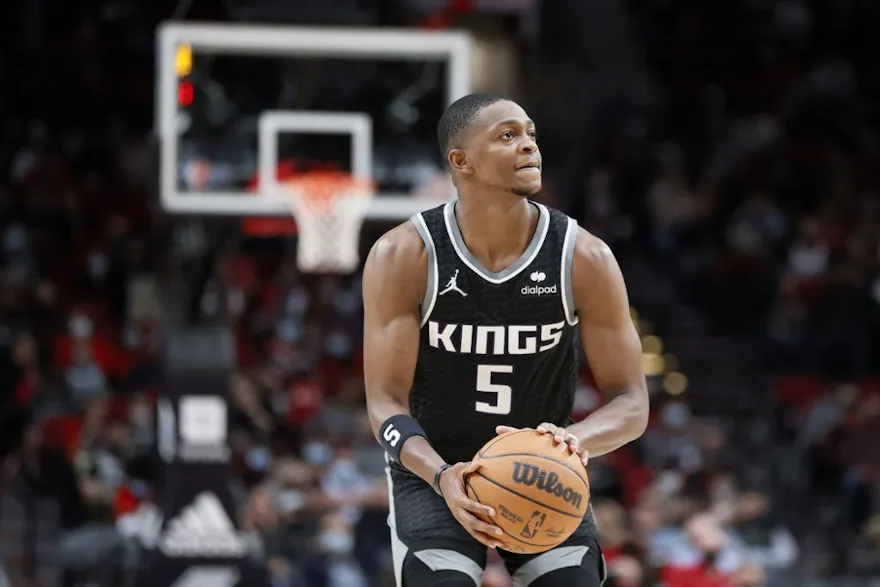 Will the Sacramento Kings once again light the beam up at the Golden 1 Center? We take a look at our favorite player prop picks for the Kings-Hawks matchup.
The Sacramento Kings are one of the most exciting stories in the NBA this season. They've won seven straight games and are 10-6 overall.
The Kings light up the purple beam above the Golden 1 Center in Sacramento after every victory. Is the Beam Team capable of leading the Kings back to the playoffs?
Here are some of our favorite player props for Wednesday's game between the Kings and Hawks (odds via Caesars Sportsbook and PointsBet).
Check out our top Nets vs. 76ers picks and preview!
Kings vs. Hawks Odds
Kings vs. Hawks Prop Picks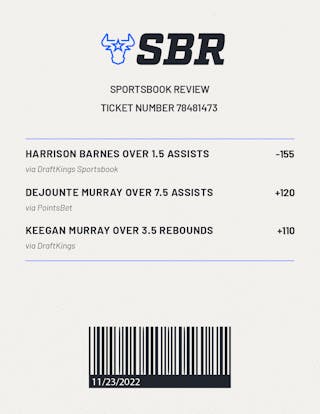 Harrison Barnes Over 1.5 assists (-155) ★★★★★
Pricing Harrison Barnes' assist total at 1.5 is disrespectful when the game's total is 240.5. This will be a fast-paced, high-octane contest with a lot of points, and Barnes has already exceeded this total in six of his last seven contests.
I know the juice is steep at -155, a number many people aren't comfortable playing, but it offers you a nice edge. I have the Over on Barnes' assists priced at -260, more than a dollar higher than what he's trading at in the market.
You can use this leg in a same-game parlay if you don't want to lay the -155 in a single bet.
Check out our top sites for Maryland sports betting.
Dejounte Murray Over 7.5 assists (+120) ★★★★
There will be ample opportunities for assists when the Hawks face the Kings on Wednesday night. The total for this matchup is the highest among the 12 games on the slate. Murray has been dropping dimes consistently in 2022-23 while averaging 7.2 assists per game.
I have the Over priced at -130 rather than +120 based on Murray's projections for Wednesday night. There's also a nice price-shopping opportunity with this prop. The only sportsbook offering you a 50-cent edge is PointsBet. For example, Caesars is listing the Over on Murray's prop at -103 instead of the +120 available at PointsBet.
Keegan Murray Over 3.5 rebounds (+110) ★★★★★
The Kings defeated the Memphis Grizzles 113-109 on the road Tuesday night. Keegan Murray only logged 23 minutes, but don't let that scare you away from playing this prop.
The rookie from Iowa is projected to grab 4.7 rebounds on Wednesday night. That means the Over on 3.5 should be trading at -200 rather than +110. It's a significant edge, and I'll be all over Murray, even though he's been quiet the last three games.
Where to Bet on NBA Prop Picks
Here are our top-rated sportsbooks:
Kings-Hawks prop picks made 11/23/2022 at 10:00 a.m. ET.