Missouri Sees Two Sports Betting Bills Move Forward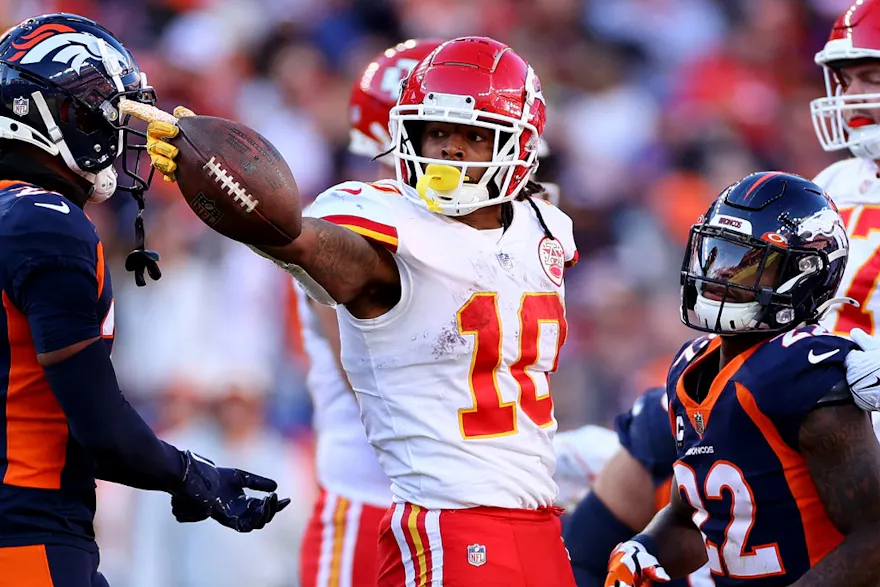 The path to legal sports betting in The Show-Me State is beginning to ramp up, with three bills moving through the state's General Assembly earlier this week.

The Missouri House's Emerging Issues Committee apparently took less than five minutes to unanimously advance both HB 556 and HB 581. The Senate Appropriations Committee also approved a companion bill, SB 30, while voting against SB 1 which combines sports betting and video lottery terminals (VLTs).
All three bills that advanced would provide Missouri sports betting licenses for the state's casinos and professional sports teams. A similar bill that was also aimed at legalizing both retail and online sports betting in Missouri cleared the House in 2022, but that attempt sputtered when it hit the Senate as Sen. Danny Hoskins hoped to include VLTs in the legislation.
And although legislators in the Senate Appropriations Committee have expressed the desire to separate the issues, Sen. Hoskins sponsored SB 1 this year, and went on record while speaking on the Senate floor saying he'd "be an obstructionist until I get my way" if VLTs were not eventually added to any proposals legalizing sports betting in Missouri.
In the 2022 legislation that ultimately killed the Missouri sports betting bill, Hoskins even went as far as to filibuster on the floor for three hours.
The current bills that have gained traction are backed by a coalition of Missouri's six professional sports teams in St. Louis and Kansas City as well as five of the state's six casino operators (Caesars included). At the recent Senate hearing, St. Louis Cardinals President Bill DeWitt III told the committee that he and his club are "very supportive" of finally making Missouri sports betting a reality since its surrounding states already have active marketplaces.
Despite this overwhelming support for the advancing legislation and the fact that recent statewide polling showed that only 32% of Republican primary voters support allowing VLTS, Sen. Hoskins - a Republican - could still prove to be a problem as one Senator has the power to stop a bill cold in Missouri.
What happens if the Missouri sports betting bills pass?
If Sen. Hoskins somehow does put his guard down, each casino in the state would be eligible for up to three digital skins, and each professional sports team would be eligible for one as well, opening for up to 39 online sports betting sites to open.
Retail sportsbooks could open at the state's riverboat casinos, but the pro sports franchises would not be allowed to have retail sportsbooks and there would be an exclusion zone around each stadium. The legislation establishes a 10% sports betting tax with the lion's share of that funding going towards Missouri's Education Fund and a portion also putting about $500,000 into the Compulsive Gamblers Fund.
Missouri lawmakers have contemplated sports betting legislation since 2018 when the Supreme Court repealed PASPA. Rep. Dan Houx - the sponsor of HB 556 - has said that sports betting "was the number one thing we heard on both sides" when legislators were door-knocking during campaign season.
Why can't we have sports gambling?" was one of the most frequently asked questions during Houx's campaigning, and one of his Republican constituents also experienced similar sentiments. Rep. Aaron McMullen also remarked that multiple people asked him "when are you guys going to get sports betting through?" so it's clear that both sides of the aisle want to actualize sports betting in Missouri.
In a league of its own
Of the eight states that border Missouri, only two - Kentucky and Oklahoma - have not yet legalized sports wagering, but both have bills circulating in their state capitols. Missourians have been crossing state borders for several years to access the surrounding legal marketplaces.
Kansas City residents have the Kansas sports betting arena available just on the other side of the border through the city, and St. Louis bettors can also jump in their cars and take advantage of some of the best sportsbooks that are active in the Illinois sports betting marketplace.
Missouri's neighbor to the north became one of the first states to launch its legal marketplace when Iowa sports betting went live in August 2019. The Arkansas sports betting market launched in March 2022 as well. Missouri's major borders are literally engulfed by legal marketplaces.
Will this be the year that changes?