Is Oklahoma in Line for Legal Betting in 2023?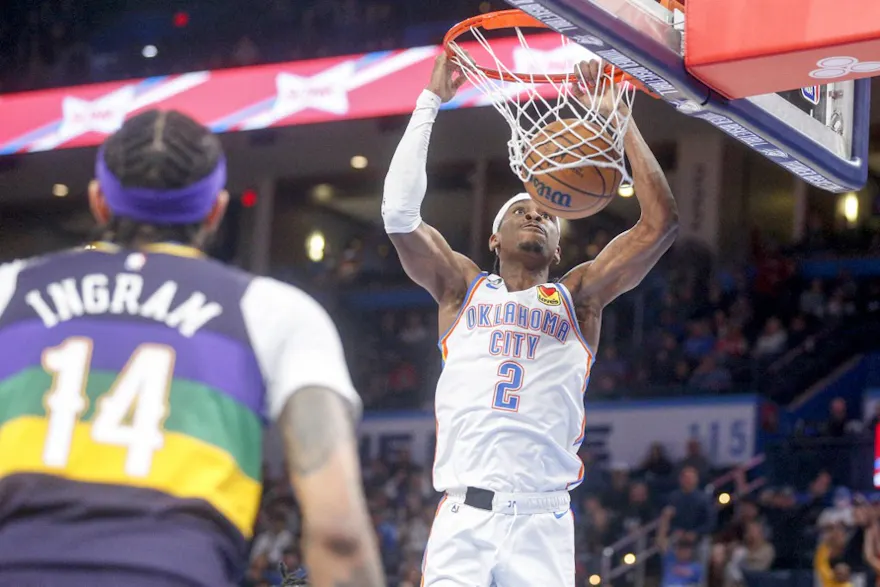 Oklahoma seems to have taken the first step in its journey to legalizing betting.
House Bill 1027 recently received unanimous approval from the Oklahoma House Appropriations and Budget subcommittee which would authorize local tribes to offer retail and online sports betting in Oklahoma.
Rep. Ken Luttrell—a Cherokee Nation citizen and the subcommittee's chair—presented HB 1027 and has been the biggest champion for making sports betting in Oklahoma a reality. He introduced a similar sports betting proposal in 2022 that ultimately failed. Sen. Bill Coleman—a fellow Republican from Luttrell's Ponca City—signed on as the bill's author in the Senate, after clearing the House Appropriations subcommittee, HB 1027 will need the full House Appropriations and Budget Committee to pass the bill before it can advance to the House floor.
If it's able to reach the House floor and pass, it would then head to a Senate committee before earning a date on the Senate floor. Finally, Governor Kevin Stitt would have to approve it before it could become law.
The path to Oklahoma sports betting
Oklahoma is home to the most tribal casinos of any state, and thirty-five of Oklahoma's 38 federally recognized tribes have signed gaming compacts with the state. HB 1027 would authorize sports betting in Oklahoma across all of the tribal gaming compacts, allowing the state's 143 tribal casinos to serve as sports betting sites.
The best online sportsbooks like FanDuel and DraftKings would be permitted to partner with tribes and offer odds statewide to operate their mobile sportsbooks in Oklahoma. In return for the sports betting concession, a tribe would have to agree to turn over 4% of the first $5 million in annual gross revenue from sports betting, 5% of the next $5 million of adjusted gross revenue, and then 6% of all adjusted gross revenue afterward.
Sen. Coleman said that "it's estimated that approving sports betting could generate $240 million in revenue and create more than 3,000 jobs" for the Sooner State.
If Gov. Stitt had his way, sports betting in Oklahoma would have been legal in 2020 when he attempted to approve two renegotiated compacts that included "event wagering," which was another name for sports betting. Former Attorney General Mike Hunter disagreed, and Stitt was eventually sued by Senate and House leaders at the time.
Ultimately, the Oklahoma Supreme Court ruled against Stitt in July 2020 and Oklahoma sports betting went back to square one. Stitt has still emphasized that he wants to see sports betting legalized in Oklahoma while hoping to "maximize revenue potential to invest in top priorities, like education."
There is no consensus yet among the leaders of the 35 tribes that operate gaming in Oklahoma. Should HB 1027 successfully navigate the 59th Legislature, which is scheduled for adjournment on May 26, the legislation is proposed to come into effect on November 1, 2023 - right in the thick of the upcoming football season.
A missed opportunity for Oklahoma sports betting
Oklahoma is just one of 14 states that does not have any authorized retail or online sports betting. It borders five other states, and three of these neighboring states have active sports betting marketplaces.
Kansas sports betting went live with its online sports betting market just before the opening day of the 2022 NFL season and six mobile sportsbooks are currently live and accepting wagers in the state.
Oklahoma technically touches small pieces of Colorado and New Mexico too, and both of those states have active legal sports betting marketplaces right now. Colorado sports betting might as well be considered the Wild West of the U.S. sports betting industry because no other state in America offers its residents and visitors more sports gambling options. Colorado has welcomed more than two dozen—26 to be exact—online operators inside its borders. New Mexico only offers sports betting at its tribal casinos and does not yet have any active mobile sportsbooks.
Arkansas sports betting finally popped the cork on online sports betting in March 2022 following nearly three years of retail-only options. And even Oklahoma's neighbors in Texas and Missouri who don't have legal markets yet are considering legislation to change that as we speak.
Actions in both the Texas state Senate and House have drummed up new conversations for finally introducing legalized Texas sports betting. There are also multiple bills in the Missouri legislature that could legalize sports betting in Missouri too.
Will 2023 be the year that Oklahoma sports betting actually happens?