Betr Granted Virginia Sports Betting License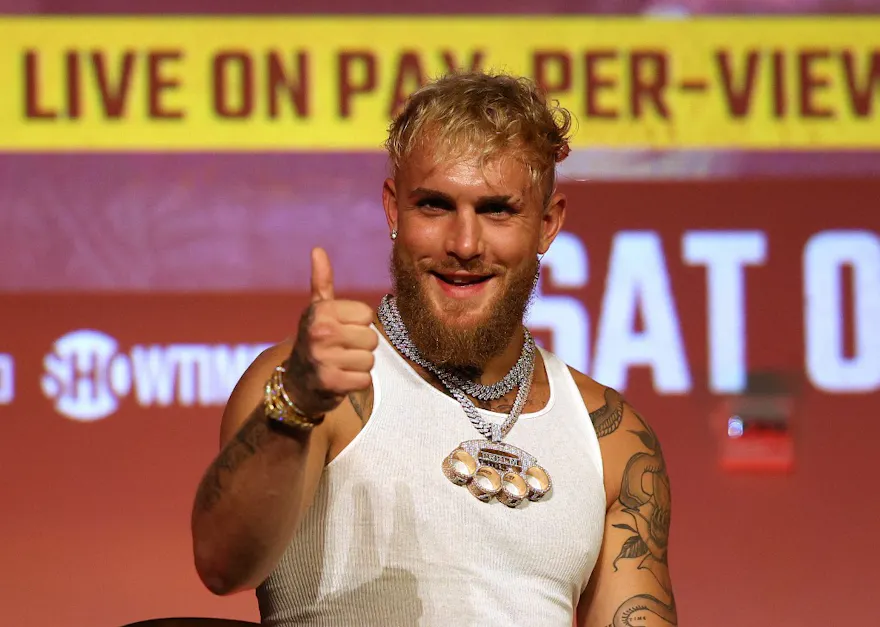 The Old Dominion is adding a little punch to its sports betting portfolio.
Jake Paul's microbetting app Betr became the latest operator to land a license to enter the Virginia sports betting market. The company recently announced that it has been granted a mobile sports wagering license by the Virginia lottery, making Virginia the third state to approve the microbetting platform. Paul's co-founder and Betr CEO Joey Levy published a Twitter thread celebrating the company's achievements.
The app received approval on March 5, completing the process of taking over the Golden Nugget sports betting license which DraftKings shut down after the acquisition of Golden Nugget Online Gaming last year. While no official launch date has been set, Betr said its real-money wagering app will be added to the Virginia sports betting mix "soon," and will be available for iOS and Android users in the Commonwealth.
The company will join 15 mobile sportsbooks in Virginia which have already generated more than $8.6 billion in total handle since launching in January 2021. The Commonwealth's market has accepted a total of $2 billion in accepted wagers over the last four months combined, with $513.2 million in bets cast in January alone.
Betr is likely laying claim to the last available sports betting license in Virginia too, according to a Virginia Lottery spokesperson, though another could open if a professional sports team moves to the state and partners with a sportsbook.
Betr's debut in Ohio
Ohio sports betting is off to a roaring start since launching on Jan. 1, and Betr is touting its own respective launch success in this hot new market.
The company has even called its Ohio mobile sports betting activation the fastest launch from a company's founding to a fully licensed and regulated real-money sportsbook in US history. Despite comparatively low numbers in its first month offering sports betting in Ohio, Betr claimed to have topped its internal goals for users and revenue and even managed to turn a small profit.
The Ohio Casino Control Commission reported that Betr handled about $1.1 million in bets during January and generated revenue of $106,439. And while this is just a drop in the bucket of the over $1 billion that was wagered across the state in its first month of operation, Betr considers its start a success since their average user made more than 25 wagers in January. The company also noted that 91% of users bet multiple times and 13% of users made 50 or more wagers.
Betr delays launch in MA
Massachusetts sports betting officially rolled out its legal online marketplace on March 10, and six of the best sports betting apps in the industry have already started taking bets.
Betr was not among the opening operators though despite receiving a license from the Massachusetts Gaming Commission (MGC) after it was announced during the MGC's March 8 meeting that the company would miss the market's initial launch.
Levy also took to Twitter to shed light on the company's MA online sports betting entrance, which he said should come in April to "have all of our ducks in a row before going live." He still predicts they'll be the seventh operator to launch in the Bay State, contending with Bally Bet and Fanatics which have also pushed their respective MA online sports betting launches back to (likely) sometime in May.
As it preps to get rolling in two new US sports betting markets, Levy says the operator is primed to continue its "gradual, methodical state-by-state rollout of real money sports wagering with a laser focus on validating [its] model of low-to-no CAC, strong user engagement, and community-driven vitality that is unlike any other operator in the space."
It's unlikely that Betr will compete with the current market leader FanDuel for dominance over total handle, but as it's showing in Ohio, it seems poised to excel at its own game.