Ohio Posts $1.1 Billion Handle in First Full Month of Legal Sports Betting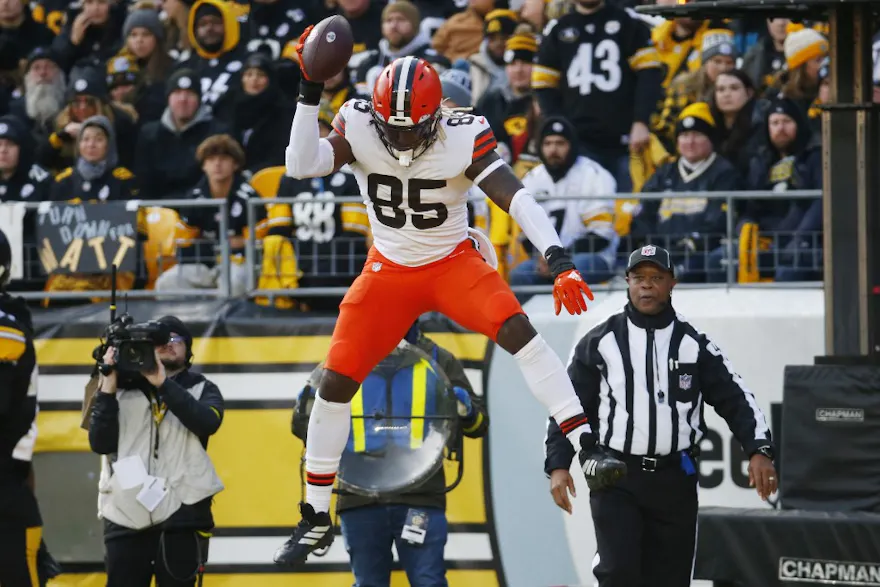 Ohio has been long-considered one of the most attractive sports betting markets in the U.S.
Figures released Tuesday by the Ohio Casino Control Commission proved just why lawmakers, sports betting providers, and bettors themselves were looking so forward to the Jan. 1 launch of the Buckeye State's legal sports betting platform.
Sixteen online sportsbooks and 14 retail sports betting facilities posted the second-biggest overall January handle among participating states in its first full month of Ohio sports betting in the state, with an estimated $1.113 billion in legal sports wagers. Only the King of the Bet-Friendly States, New York, posted better overall numbers with $1.8 billion in reported bets.
A deeper dive into the numbers
Ohio bettors showed up in droves during the first month of legalized sports betting in the Buckeye State. A total of $1,113,251,403 in wagers was taken in by Ohio betting sites, proving that industry insiders had the market temperature right all along.
Ohio's $1.1 billion handle for the first month of its legal sports betting platform represents just the second time in U.S. history that a state has opened with a $1 billion month. The only other was New York (2022), which also launched in the month of January – in time to take advantage of the Super Bowl, which is by far the biggest wagering event on American soil.
From the impressive handle, $208.9 million in revenues for the state's sports betting providers was reported, thanks to an impressive 18.8% hold rate.
Contributions to needy Ohio tax coffers from Ohio's first month of legal sports betting came in at an incredible $20,892,134. Ohio law stipulates a 10% tax rate on revenues from the state's sports wagering providers.
Mobile sports betting reigns
Unsurprisingly, it was Ohio's mobile sports betting providers that dominated the headlines surrounding the Ohio Casino Control Commission's January sports betting report.
Almost 98% (or about $1.09 billion) of the Buckeye State $1.1 billion total sports betting handle came from online-based bets. That number tops some of the most successful and reliable online markets in the country. New Jersey reported 93.9% of their total handle coming from mobile sites in January, while Pennsylvania and Indiana each had 93.2% of their total handles coming from their mobile providers.
Ohio's mobile books were responsible for about $205 million in revenues, while the state's retail sports betting facilities contributed about $23 million toward Ohio's total January handle and $3.2 million in sports betting revenues.
The top providers
The best sportsbooks nationwide made up the bulk of the January handle and revenue totals.
FanDuel was the top performing sportsbook in the Ohio market in January, taking in $494.2 million in bets (a 45.3% market share) to go along with $103.2 million in revenues. DraftKings was next with $344 million in bets (a 31.6% market share) and $55.1 million in revenue.
BetMGM finished a distant third with $82.1 million in bets taken in and $21.7 million in revenues. Barstool Sportsbook was next with $45.9 million in bets and Bet365 rounded out the Top 5 with $38.6 million in January wagers. Caesars Sportsbook was slightly disappointing with a reported $31.5 million in bets taken in.
Of the 16 mobile and 14 retail providers, only two saw a profit for the first month of legal betting in Ohio, largely because of the huge promotional costs that come with launching in a new jurisdiction. Caesars netted $413,450 in profits in January and small micro-provider Betr, which had a $1.1 million January Ohio handle, posted profits of $11,000.