Patriots vs. Texans Free NFL Picks for Week 5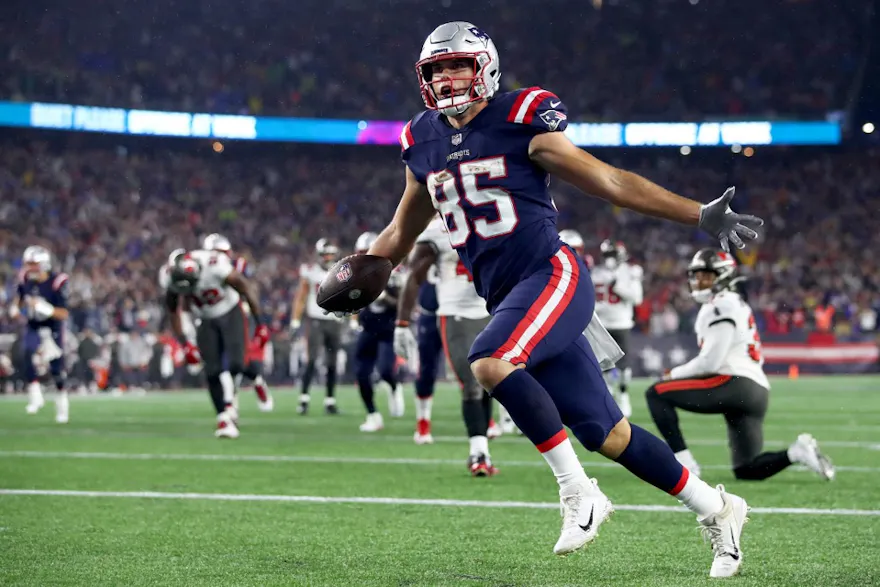 The New England Patriots head to Texas to take on the Houston Texans. Although the Patriots have been struggling this season, they come into this game as huge favorites which tells you a lot about where the Texans are at this point.
Let's take a closer look at this matchup to see if we can find the value in this contest between two teams that badly need a win.
New England Patriots vs. Houston Texans
Sunday, October 10, 2021 - 01:00 PM EDT at NRG Stadium
Not the Same Old Patriots
While a lot of people are focused on the fact that the Patriots hung in there with the defending champion Tampa Bay Bucs, Bill Belichick is not a moral victory kind of guy. It's fair to say he is a championship kind of a guy and he currently is not in charge of a roster that can compete at that level.
https://youtu.be/J40f5xD1fHs
The Patriots are currently 1-3 and the last time they started off the season this poorly, they went on to win their first Super Bowl back in 2000. There will be no repeat of that this season.
https://twitter.com/Patriots/status/1445063664327745540?s=20
It's still too early to count New England out and the performance against the Bucs highlighted Belichick's ability to make opposing quarterbacks very uncomfortable. That is part of the reason why despite their struggles, the Pats come into this game against Houston as -9 point favorites.
According to the SBR's NFL odds page, the total is also a ridiculously low 40. Some of the top online sportsbooks have gone even lower with 39.5 and even some 39's available depending on where you shop.
Texans Are Probably the Worst Team in the NFL
It's hard to watch the Houston Texans and think anything other than "worst team in football". They don't seem to do much of anything right on either side of the ball. The one positive they seem to have which is their pass rush, probably won't be very effective against the Pats offense anyway. Mac Jones isn't going to be holding the ball long enough on most passing plays for them to even get to him anyway.
https://twitter.com/HoustonTexans/status/1445041214722613260?s=20
Then there's the head coaching matchup which could be the biggest mismatch of the season. With all due respect to Dave Culley, he is not a head coach at the NFL level. Culley has been coaching since 1978 and has never been given a head coaching job. The highest position he's held as a coach was offensive coordinator and that was in college at UTEP. No disrespect to that program but they aren't exactly a football powerhouse.
At the pro level, Culley has been a career positions coach who mainly works with wide receivers and or quarterbacks. Now he has to lead his team against Bill Belichick with perhaps the worst starting quarterback in the league. This seems like a recipe for disaster but what I am interested in here is can they cover the spread or not? I don't think I have the answer to that question because 9 points seem like a really big number the way the Patriots look right now.
https://twitter.com/HoustonTexans/status/1445520562969710594?s=20
My Pick
This line is ridiculously low but I think the under is the only play that has value. I've already mentioned the head coaching mismatch but there's another one in this game that has me on the under. Belichick is 21-6 lifetime against rookie quarterbacks. Davis Mills has been really bad but he isn't even supposed to be playing right now. He clearly isn't ready but was forced into the starting lineup when Tyrod Taylor got hurt.
For my NFL pick, the Texans team total is at 13.5 at most of the top online betting sites and I already took them there as well because I don't see how they get to double digits in this game.
NFL Pick: (visit our Sportsbook Review)
*The pick reflects the line at the moment the writer made the play, the odds at the beginning of this article show the live line movement. Since the lines might vary, don't forget to refer back to our live odds.