Jake Paul Fight History: A Look at Paul's Professional Boxing Record Ahead of Nate Diaz Bout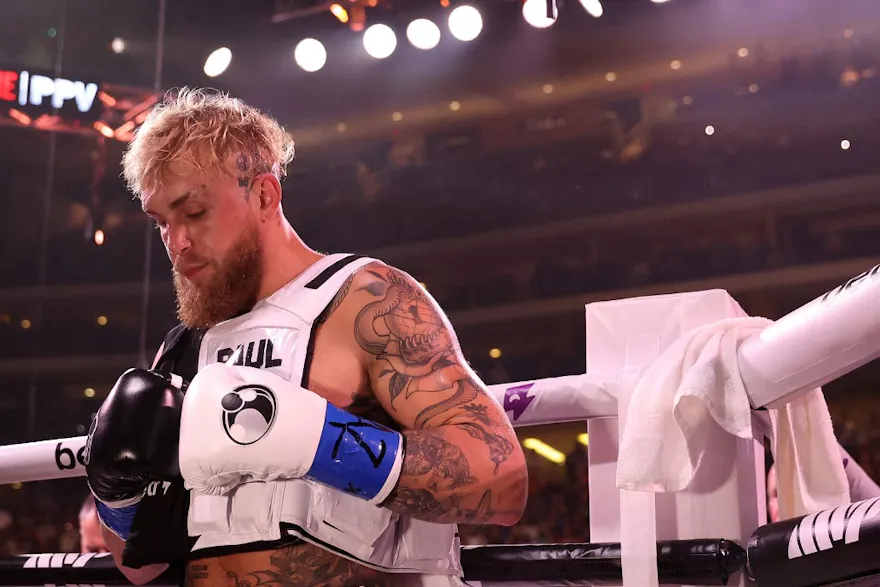 Jake Paul finally gets his wish Saturday when he squares off against MMA bad boy Nate Diaz in the former's latest professional boxing spectacle. Before you check out our Jake Paul vs. Nate Diaz picks, read on as James Bisson looks back at Paul's fighting career.

Paul may challenge a boxer in the ring again someday, but at least for one more night, he'll be tangling with another mixed martial arts fighter making his boxing debut.

Paul will square off against UFC legend Nate Diaz at American Airlines Center in Dallas, TX, and as expected, the social media star is a considerable favorite in the days leading up to the tete-a-tete.

| Fighter | DraftKings | FanDuel | BetMGM | Caesars | PointsBet |
| --- | --- | --- | --- | --- | --- |
| Jake Paul | -390 | -550 ❄️ | -400 | -380 🔥 | -400 |
| Nate Diaz | +280 ❄️ | +350 🔥 | +300 | +300 | +325 |
| Draw | NA | NA | +1400 | NA | +1400 |
(Odds updated Wednesday, Aug. 2 at 3:15 p.m. ET)

Here's a look at Jake Paul's professional boxing history, along with odds for each bout via our best sports betting apps.
Jan. 30, 2020: Jake Paul vs. AnEsonGib
Paul wins via TKO at 2:18 of Round 1
| Fighter | Odds |
| --- | --- |
| Jake Paul | -275 |
| AnEsonGib | +215 |
Paul asserted his dominance early on, showcasing his superior boxing skills and aggressive approach while pressuring AnEsonGib with a flurry of powerful jabs and hooks. Struggling to match Paul's pace, AnEsonGib found it challenging to mount any significant offense.
As the first round progressed, Paul's relentless assault culminated in a devastating series of punches that sent AnEsonGib to the canvas. The referee swiftly intervened, calling an end to the contest as AnEsonGib struggled to get back on his feet.

Nov. 28, 2020: Jake Paul vs. Nate Robinson
Paul wins via TKO at 1:24 of Round 2
| Fighter | Odds |
| --- | --- |
| Jake Paul | -275 |
| Nate Robinson | +200 |
For as good as Paul looked in his first pro bout, he was even more impressive here – albeit against an ex-NBA player who was making his boxing debut. And it showed. Oh, how it showed.
While Paul clearly showed improvement in precision and pace, Robinson struggled mightily to find his footing and was on the receiving end of several damaging punches in a one-sided opening round that left Robinson clearly shaken.
Paul continued the onslaught early in Round 2, delivering a devastating right hook that sent Robinson crashing to the canvas, resulting in a knockdown. Robinson got back to his feet but was dropped for good moments later, setting the stage for Paul's first real fight.

April 17, 2021: Jake Paul vs. Ben Askren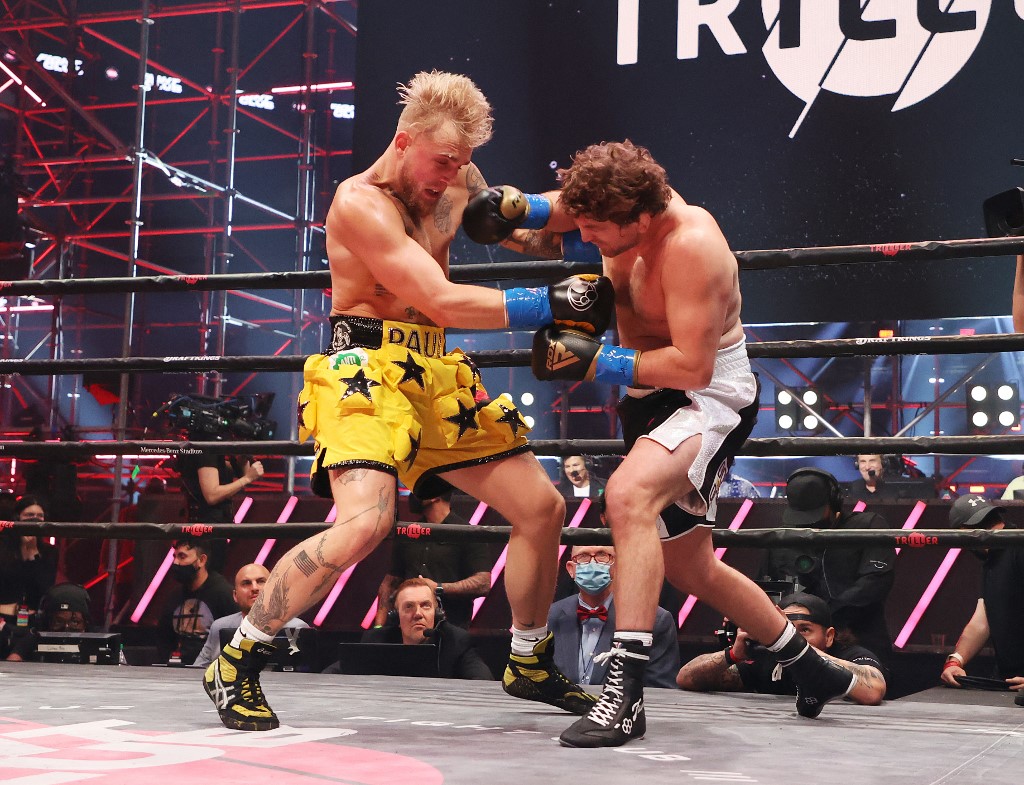 Paul wins via TKO at 1:59 of Round 1
| Fighter | Odds |
| --- | --- |
| Jake Paul | -155 |
| Ben Askren | +125 |
Nobody knew what to make of this fight going in: Paul saw odds as short as -220 at one point before heavy action on Askren brought the odds back to a near-toss-up. But once the first-round bell rang, Paul made sure this one wouldn't be close.

Paul was the better fighter from the outset, using his reach advantage to keep Askren at bay. Askren, a former MMA champion and Olympic wrestler, attempted to close the distance and engage in close quarters, hoping to capitalize on his grappling experience. But Paul's quick footwork and precise punching combinations thwarted Askren's efforts, landing crisp jabs and hooks to the head and body.
Paul then made his biggest statement as a pro fighter, delivering a powerful overhand right that connected squarely with Askren's jaw and sent him crashing to the canvas. Askren struggled to recover from the unexpected blow; he got back to his feet but absorbed a flurry of punches almost immediately and couldn't defend himself, forcing the referee to intervene.
Aug. 29, 2021: Jake Paul vs. Tyron Woodley
Paul wins by eight-round split decision
| Fighter | Odds |
| --- | --- |
| Jake Paul | -200 |
| Tyron Woodley | +160 |
Paul's first pro bout in his hometown of Cleveland saw him rise from a -160 favorite when the odds opened to a -200 option by the time the bell rang – but this would prove to be a much tougher test than any of his previous three bouts.

Paul leaned once again on his reach advantage to fend off Woodley, who was making his pro boxing debut. Woodley sent the crowd into hysterics after landing a massive right cross that propelled Paul into the ropes:

Unfortunately, for Woodley, that was the extent of his dominance, as Paul not only threw superior jabs and power punches, but he also showed the stamina he would need to excel in the later rounds and ultimately win the fight on two of the three judges' scorecards.

Dec. 18, 2021: Jake Paul vs. Tyron Woodley 2
Paul wins by KO at 2:12 of Round 6
Woodley had been clamoring for a rematch with Paul the moment their first bout ended – and while Paul was originally hesitant, his dance card opened up after British boxer and reality star Tommy Fury bowed out of their scheduled December bout due to illness.

For the first five rounds, this fight looked an awful lot like their first encounter, only considerably more boring. Paul was ahead on all three scorecards in a bout punctuated by one clinch after another, resulting in a wave of boos from the dissatisfied audience.

Things picked up a bit in Round 6:

This wasn't Paul's best effort, but the way the fight ended served notice that Paul wasn't going anywhere – and his decision to call out Jorge Masvidal and Nate Diaz after the bout reinforced that notion.

Oct. 29, 2022: Jake Paul vs. Anderson Silva
Paul wins by unanimous decision
| Fighter | Odds |
| --- | --- |
| Jake Paul | -260 |
| Anderson Silva | +200 |
Even at age 47, Silva – an MMA legend and former UFC middleweight champion – was not to be taken lightly. And Paul certainly didn't, getting stronger as the bout went on while surviving a handful of late-round rallies from his much older opponent.

Silva, who came in with five professional boxing matches under his belt, looked surprisingly spry in the early going but started to show his age late, opening the door for Paul to send him to the canvas with a deft combination in the final round:

Paul dominated the scorecards, then took the opportunity to once again call out Diaz after members from both camps scuffed backstage earlier in the pay-per-view event.

Feb. 26, 2023: Jake Paul vs. Tommy Fury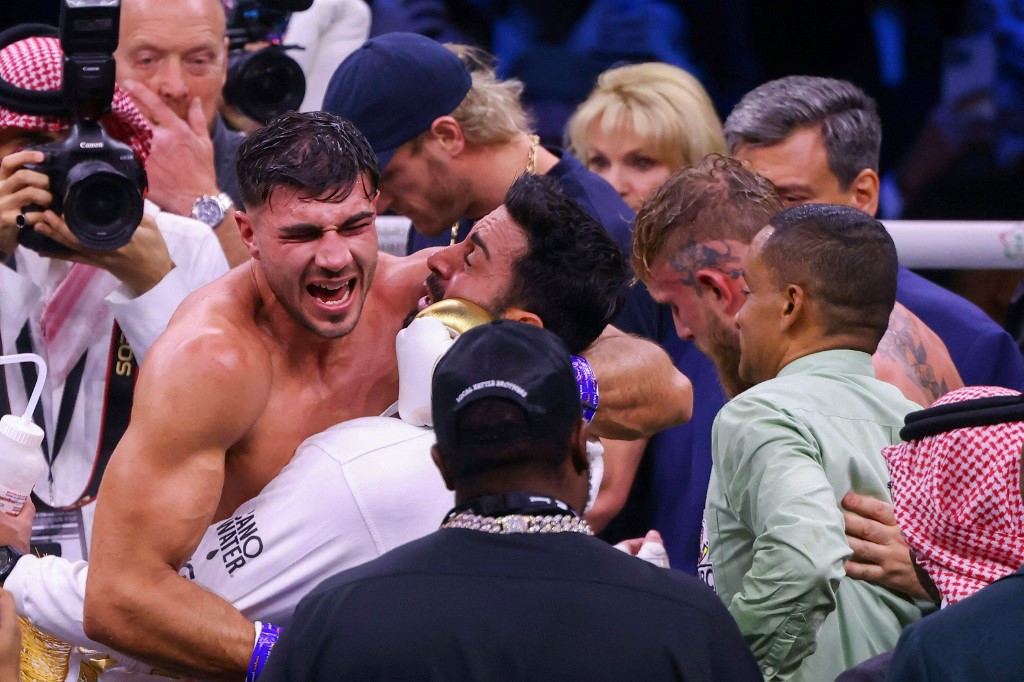 Fury wins by split decision
Having been the aggressor early in the majority of his previous pro bouts, Paul appeared to be taken off-guard at being put on the defensive early on. Fury took a page directly from the Paul playbook, and it appeared to work as he racked up wins on the judges' cards.

From there, the fight slowed to a crawl, with the fighters engaging in an endless series of clinches that resulted in points being taken from both men. The slower pace favored Fury, who frustrated Paul by keeping him at bay with a steady jab and prohibiting him from capitalizing on the prowess of his power punches.

Trailing on the scorecards late, Paul finally picked things up and was rewarded:

It wasn't enough, as Fury won 76-73 on two scorecards (Paul prevailed 75-74 on the other) to hand the internet sensation his first professional defeat.

(21+. Gambling Problem? Call 1-800-GAMBLER)
* Bonuses not applicable in Ontario.
Related pages