Ontario Celebrates Eventful First Year of Legal Sports Betting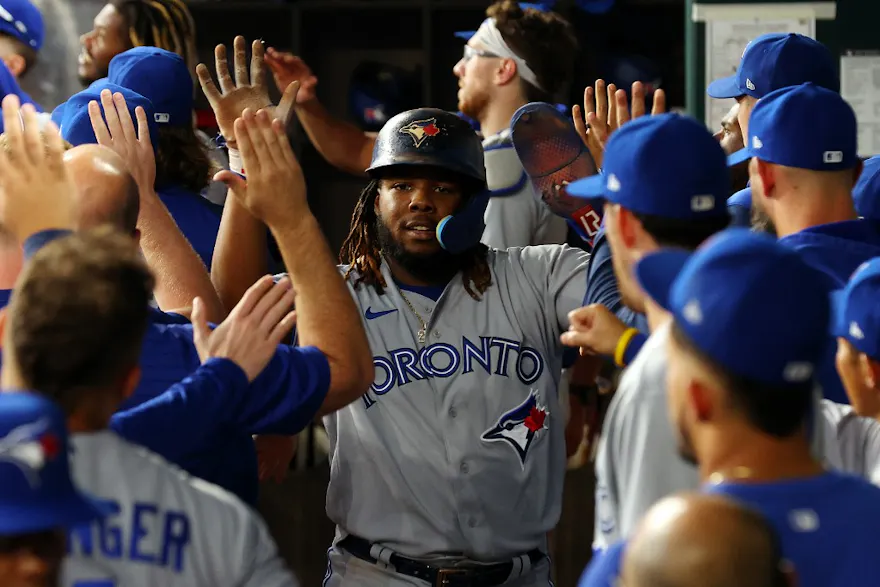 Ontario is on the verge of blowing out its first set of candles after what was an eventful first year in the legal online betting space.

Ontario was the first Canadian province to fully get out of the grey market and finally legalize and regulate sports betting. Legalized online sports betting in Canada's biggest and most populated province is coming up on the one-year anniversary of its official launch on April 4, 2022, when more than a dozen online sportsbooks (including PointsBet, theScore Bet, FanDuel, BetMGM, Rush Street Interactive, Unibet, Coolbet, bet365, and Caesars) went live.
By all indications, the launch has been a success in the Ontario market. There are about two dozen sportsbooks taking action in Ontario, led by the same list of best sportsbooks that are dominating the market share in the United States.

You can't watch a sporting event in Canada without being inundated by sportsbook advertising – and that has certainly caught the attention of sports fans from coast-to-coast.
Let's look at some of the successes that the Ontario sports betting industry has had over its first year of operation. Despite a slow start, the Ontario scene should be viewed as a blueprint for other jurisdictions, including other Canadian provinces, on how to successfully launch a sports betting platform in a highly regulated environment.
For starters ..
We can't talk about the success of the Ontario legal sports betting industry without a shout out to the teams that call the province home.
April 4, 2022, fell smack in the middle of the Toronto Maple Leaf's regular season stretch run, the culmination of a solid Toronto Raptors season and the start of what many believed would be a franchise-altering campaign for the Toronto Blue Jays.
The NFL's unofficial Ontario team, the Buffalo Bills, continued to provide one of the sporting world's most compelling storylines, and the Toronto Argonauts won the Canadian Football League's Grey Cup in what was an eventful 2022.
It was a good year to be an Ontario sports fan, and the sports betting industry in the province took full advantage.
From the grey to the red
Sports betting existed in Ontario and Canada for decades, both on the black market, in the "grey markets", and with the province's lottery. What was missing was the single-game betting component which became legal when Canadian lawmakers amended the country's Criminal Code to allow for such wagers in 2021.
Also absent was the ability for provincial governments to fully regulate and tax sports betting providers.
It was up to the provinces to do with it what they wanted, and Ontario was the first to act. And Ontario made a remarkably smooth transition to regulated, legalized sports betting, complete with single-game wagering opportunities. As a result, bettors in the province, major sports betting providers, and ultimately tax funded programs all benefitted.
Regulation and taxation were key components of the decision to legalize sports betting in Ontario. Legalization has taken a huge bite out of black market gambling in Ontario, and while tax contributions from the province's providers are being kept close to the vest, the overall growth of the industry, that will be discussed in the next section, bodes well for taxpayer funded initiatives for the province.
Slow start, strong finish
It took some time for regulators of the Ontario legal sports betting scene to report their earnings – something that they drew some heavy criticism for. It took until August before anyone saw any numbers from the Ontario industry.
A reported $162 million in revenue was collected over the first three months of operation, ending June 30. Eighteen operators at the time, along with 31 iGaming sites, took in $4.076 billion in total wagers over the first three months of legal sports betting in Ontario.
Dave Briggs, a managing editor with PlayCanada.com noted a somewhat slow start for the Ontario legal sports betting industry.
"Ontario is at a quarter of comparable jurisdictions when I thought it would be half,'' Briggs commented. "That would be a good start, a decent start. Part of that is, of course, it's the first three months. They're just getting started and not everybody is in."
Keep in mind, there were still grey and black market operators taking action during Ontario's legal sports betting birth, and the Ontario Lottery and Gaming Corp's totals were curiously omitted from the reported quarterly totals.
Q2, which ended Sept. 30 and included the first month of the lucrative NFL season, was much better for Ontario's legal sports betting industry. $6.04 billion was wagered in the province over that time, with $267 million in total gaming revenues. Two dozen operators were taking bets and active player accounts grew to 628,000 during the three-month period.
Q3, which spanned Oct. 1-Dec. 31, saw nearly double the action that Q2 did – a 91% increase. More than $11.5 billion in total wagers was reported by iGaming Ontario (iGO) with $457 million in total gaming revenue – a 71% increase from Q2. A whopping 36 operators were active and there were 910,000 active accounts by the end of the year.
Big dogs see value
The biggest sports betting providers in the world came to play once Ontario launched their legal mobile sports betting industry.
From recognizable European names like Betway, bet365, and 888sport to dominant North American brands like FanDuel, Caesars, BetMGM, BetRivers, PointsBet and DraftKings, which launched relatively late in the process, Ontario bettors have been treated to the best gambling experiences in the world.
Ontario quickly became a reliable and robust sports betting market - a model for other Canadian provinces on how to successfully proceed with a legalized wagering market.
Ontario not without its problems
Ontario's legal sports betting scene has not been perfect in Year 1. Operators in the market have been caught in some nefarious behaviour and one of the early entries into the Ontario scene opted to exit the market after a year of operation.
DraftKings was fined $100,000 for advertising bonuses, in this case boosted odds to the general public. BetMGM and PointsBet were also each fined for breaking rules for advertising in the Ontario market. While not necessarily unusual for a sportsbook to overstep their advertising practices, there was a spotlight shone on these three incidents.
GAN Limited-owned Coolbet announced that it is ceasing operations after just one year. However, it is the only sports betting provider casualty in the Ontario market so far. Launched on April 4, 2022 as one of the first sportsbooks in Ontario, it will stop taking bets April 3, 2023, citing the "highly competitive and promotional nature of the Ontario" as the reason for the company not being able to compete in that market.
Overall, it has been a relatively drama-free year of legal sports betting in Ontario – just the way regulators and backers of the platform had hoped. Ontario has been and will continue to be a model in Canada particularly, of how to successfully launch a lucrative sports betting platform and glean some much-needed tax revenue for provincial governments.