New Jersey Nets Sports Betting Spike in August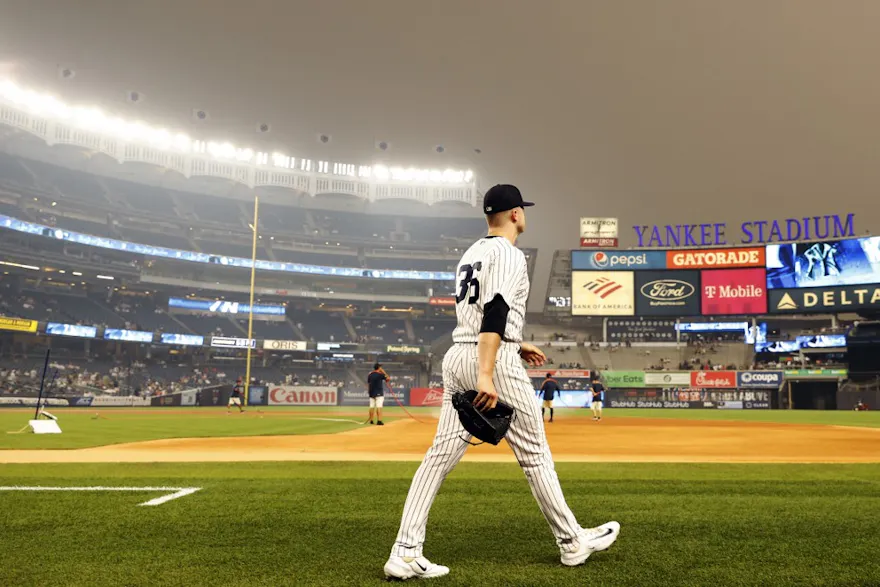 New Jersey sports betting apps and the state's retail providers saw an early end to their summer sports betting slump in August. The Garden State experienced impressive spikes in not only month-over-month wagering activity but also year-over-year.
According to the New Jersey Division of Gaming Enforcement (NJDGE) August report, the Garden State saw double-digit increases in sports betting activity in both handle and revenues for their providers.
During the month, a new New Jersey sports betting app also emerged for the first time in almost four years.
New Jersey August handle
New Jersey sports betting took in $725.84 million in August, a good sign of things to come for September and beyond.
The Garden State's August legal sports betting activity is an impressive 23.6% month-over-month improvement from the $587 million reported in July and an even better 32.8% spike from the $546.77 million taken in during the low-point of the 2022 year, August.
96% of the overall betting activity, or $697.06 million came from the state's mobile sports betting scene.
Revenue spikes even better
While August's handle totals were impressive for New Jersey sports betting operators, their profits were even more of a positive. Revenues for the state's providers came in at $96.04 million. It is the third-highest monthly revenue total for New Jersey sportsbooks ever, behind only the $114.8 million from November 2021 and the $98 million from September 2022.
The August revenue figure represents a 57.4% spike from the $61 million reported in July and a 47.1% year-over-year jump from the $65.27 million from August 2022.
The main reason for the revenue spikes is the sportsbook-friendly 13.2% hold in August, which is the highest New Jersey's best sportsbooks have recorded since mobile sports betting became legal in 2018.
$12.3 million in taxes was collected from New Jersey sportsbooks in August, taking the year-to-date contributions total to $76.6 million.
The tax revenue increases are due to a year-to-date half percentage point climb in sportsbook hold and an increase in operator revenues through the first eight months of 2023. With August's revenues added in, the state's best sports betting apps have made a whopping $597.9 million, a 42.7% improvement from the same period last year.
DraftKings the new revenue sheriff
FanDuel's standing as the top revenue generator in New Jersey came to an end in August after a nearly four-year run. For the first time, DraftKings overtook FanDuel as the most successful among the New Jersey sports betting sites.
DraftKings New Jersey, along with their partnership with Resorts Digital Gaming led the revenue way with a stunning $56.9 million in August, good for about 58% of the total profits for the entire New Jersey legal sports betting market. The $56.9 million is an enormous jump from $18.9 million in July.
The New Meadowlands Racetrack partnership, which consists of FanDuel New Jersey, PointsBet New Jersey, and SuperBook New Jersey was far behind with $24.2 million in revenues in August, with Borgata, which includes BetMGM New Jersey making $4.4 million last month.
Baseball bets best
Baseball proved to be the most popular sports to bet on in New Jersey in August. In fact, baseball betting set records in terms of monthly handle, revenues, and hold, despite the New York Yankees and Mets having a miserable month.
Baseball accounted for $288.1 million of the overall sports betting handle in New Jersey, with $28.8 million in revenues off a 10% hold. The revenue numbers are nearly double the previous record of $14.7 million from baseball in a given month.
Football was second with $33.84 million in wagers, and basketball betting made up $31.33 million of the overall handle. "Others" made up $195 million of New Jersey's overall August handle.
Interestingly, parlays provided New Jersey sportsbooks a huge revenue boon in August. Garden State sportsbooks held an astounding 24.1% of the $164.8 million wagered on parlays and reported $39.7 million in revenues from parlay bets.
Check out the top NJ sportsbook promos this month.